Writing an eBook is exciting, and nothing is better than the feeling you have when you've completed the writing and are ready to publish it. Before going straight to publishing, though, you need to create an outstanding eBook cover that will tie it all together and even help improve the purchase or download rate of the book itself.
For many writers and content creators, this can feel like a thorn in their side, especially if they consider themselves to be exclusively writers and not designers. Fortunately, there are plenty of best practices, eBook templates, and amazing examples to make the process easy.
So, need to create an eBook cover for your project? Let's look at 8 killer eBook cover examples and go over how to create a great cover yourself.
What Should an eBook Cover Accomplish?
A great eBook cover should never be an afterthought; it needs to be given the same amount of attention as any other aspect of book creation, especially since it can directly impact how many purchases or downloads the book receives. We all like to say we don't judge a book by its cover, but there's no denying that the cover has a pretty major pull.
Your eBook cover, therefore, must accomplish the following:
Capture a reader's attention and interest
Make a good first impression; you want it to look professionally done to earn instant respect
Display the title and author title in an easy-to-read font
Set the tone for your story from an aesthetic perspective
5 eBook Design Best Practices (with Examples!)
Want more inspiration? These are a few simple but highly effective eBook design best practices that will help you create a strong cover that gets results.
1. Keep it Simple
When in doubt, simple is always a good graphic design choice. You never want the cover to look too cluttered to the point where it becomes distracting. This template uses a single black-and-white background image to set the tone of the book and capture reader interest.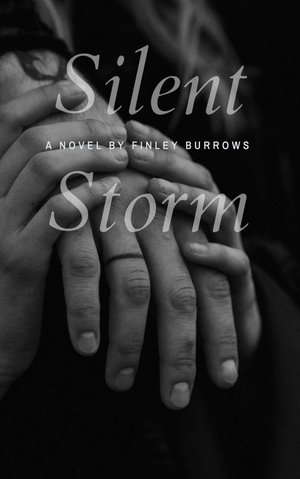 2. Start with an eBook Cover Template
I know we've talked about templates a lot already, but for anyone designing their own eBook cover, this is a highly effective way to go. Here at Snappa, we have dozens of eBook templates that are already sized correctly and come with intricate design elements in place.
All of our templates are fully customizable and use drag-and-drop design features to make the entire process easy.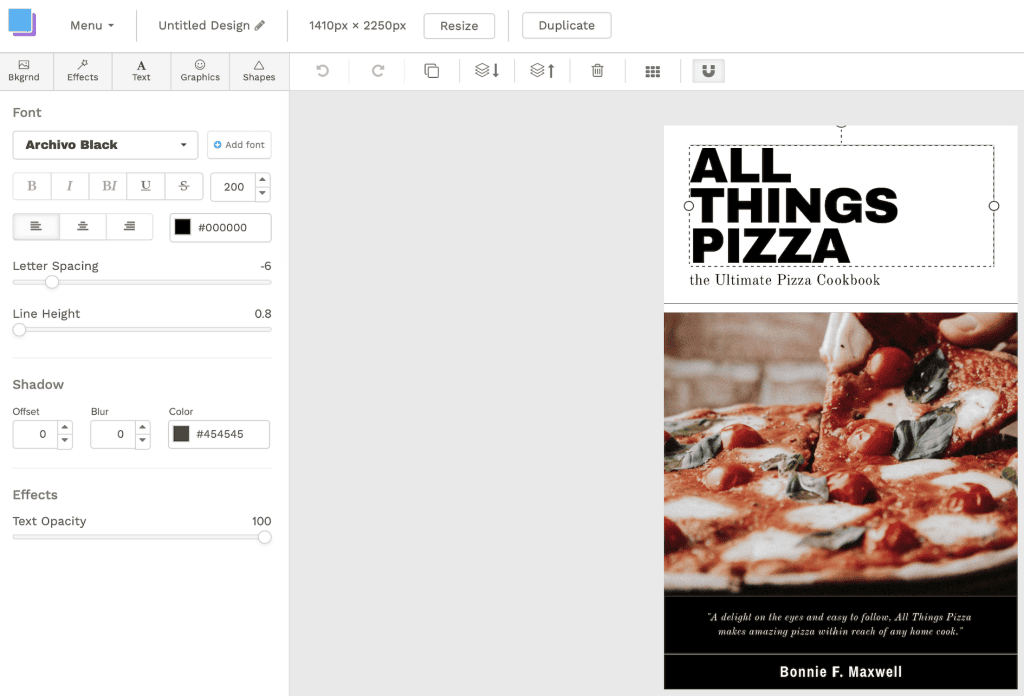 3. Contrasting Colors Are Your Best Friend
We've seen a lot of contrasting colors so far, so there's no surprise that they can help key elements of your cover design stand out. Text should always contrast from its immediate background so that it's easy to read, but core design elements should also stand out, too.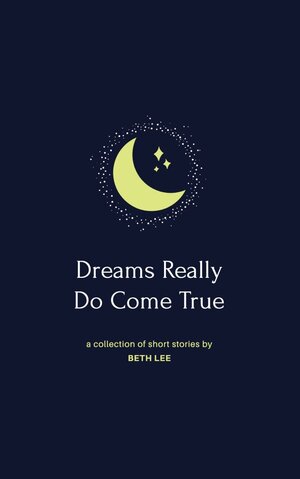 4. Choose a Color Palette That Matches the Book's Aesthetic
You want your eBook cover to represent the content inside. You also want it to appeal to your target audience.
Choosing a color palette can have a major impact here. The below is feminine, with pastel colors and design elements, all the way down to the woman's pink fingernails. This is a very distinct look, and it wouldn't appeal to everyone, but it would jump out at the target audience.
5. Use Design Elements to Make It Interesting
Finding simple ways to make your eBook cover stand out is a great way to go, and we've seen a few examples of covers that do that well.
Bright colors, oval shapes, and a warped background checkered pattern, all work together to bring your attention to the book's title in our example below. Bright shades of orange and blue can add a strong impact, without being too overwhelming when done correctly.
4 More Outstanding eBook Cover Examples & Templates
If you're worried about recreating amazing eBook covers that you've seen online and adapting them for your own book, I've got some good news for you: eBook cover templates make the process much easier and faster, even if you have no graphic design experience.
We're going to look at 4 additional strong eBook cover examples, all of which are available as eBook templates through Snappa, so you can recreate your own version of anything you see in just a few clicks.
1. The Aspirational Cover
We downright love this eBook cover here at Snappa. It does a few things very, very well:
It highlights the most important part of the title in big, all-caps sans serif lettering
It has the "complete guide to" secondary text visible, but italicized and smaller for visual interest
The author's name is perfectly legible in a solid color block at the bottom
The background picture isn't of a boring computer; it's sunglasses, indicating that the author is living their best freelance life somewhere outdoors and tropical and you can, too
2. The Branded Cover
We know we likely have plenty of indie authors reading this post, but for any brands who are creating eBooks (or freelancers creating eBooks for their clients), you're likely going to need to work a logo somewhere on the eBook.
You need to do this without sacrificing the overall look, and this cover is a great example of how to do that. A subtle-but-still-there publishing name at the bottom of the cover (and using the same color as the color block used for the author's name) is a solid way to add some necessary branding with subtlety.
3. The Bright & Simple Cover
Bright, bold colors are going to stand out online. Bright colors (especially yellows and oranges) are also psychologically associated with happiness, so it can be a feel-good color choice right off the bat.
This eBook cover uses neon-bright green to attract attention and capture reader interest.
4. The Bold Text Cover
We're going back to color psychology with this one. Big blocks of red text (and white text in red blocks) have an authoritative, definitive feel. You must read this.
We also love the background photo, which adds interest and character, taking the design up a step, but that's greyed out and translucent enough that it doesn't take away from the main focus: The text itself. This was a great choice since this is a more text-heavy eBook cover. If you have a long title or lots of information to convey on your eBook cover, this is the template that'll help you do it!
Final Thoughts
eBook covers can directly impact the sales or downloads of your book, so you want to get it right, and cover templates make that much easier.
Consider the aesthetic you want to go for and start with a template that aligns with that! You'll have your next eBook cover ready in no time.
Ready to create your first eBook cover for free? Get started with Snappa here.