With the surge of individuals working from home and the increase in demand for virtual communication, Zoom video has really emerged as the go-to video conferencing application.
Whether you're a business running remotely, a student, a teacher running an online class, or an individual reaching out to friends or family. Zoom video is probably your best bet for reliable video calling.
A cool feature that the application offers is the ability to add a Zoom virtual background image to your video. It can get repetitive to showcase the same backdrop in your house so adding a virtual background can really spice things up.
Being able to add a Zoom virtual background gives you the freedom to be creative with it. You can easily customize your video background image to include a scenic photo or even add text to brand yourself better to clients.
We've included everything you need to know about Zoom virtual backgrounds in this article and even provide some examples for you to reference!
How to Create a Zoom Virtual Background for Free
Here's a quick video tutorial we made to help you create and add a virtual Zoom background image for free!
Creating a background image for Zoom is very simple and once you have the proper sizing and requirements, you can create one in less than 5 minutes.
To make things easier, we're going to use Snappa which gives you the flexibility to customize the image to your liking!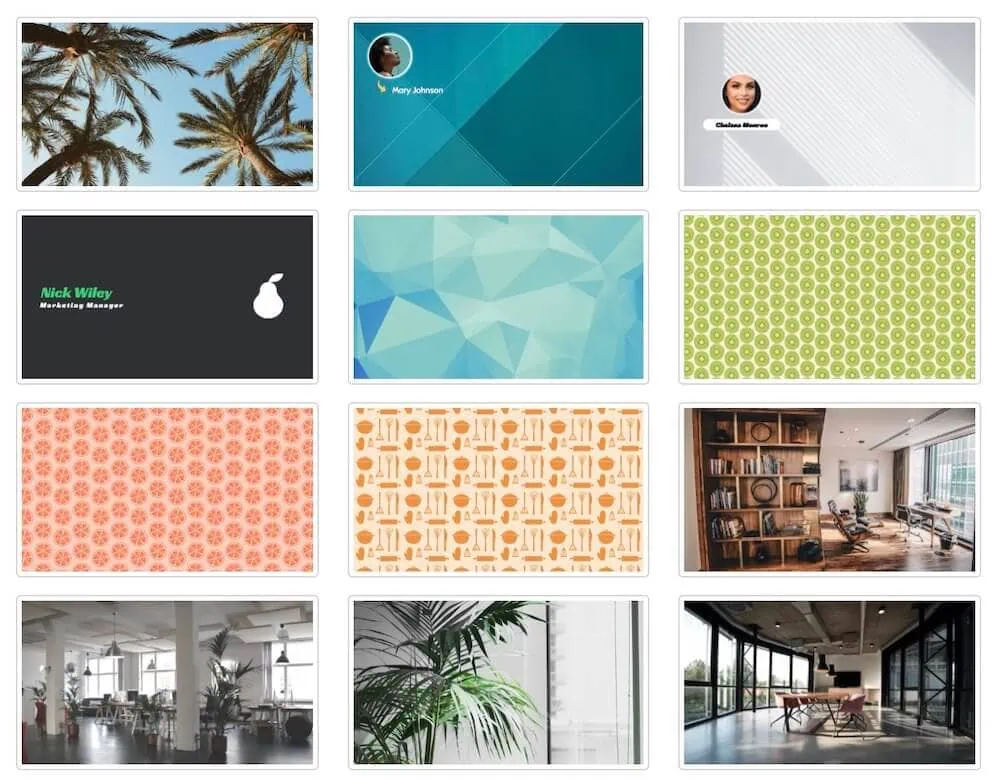 What is the Zoom Background Size & Dimensions?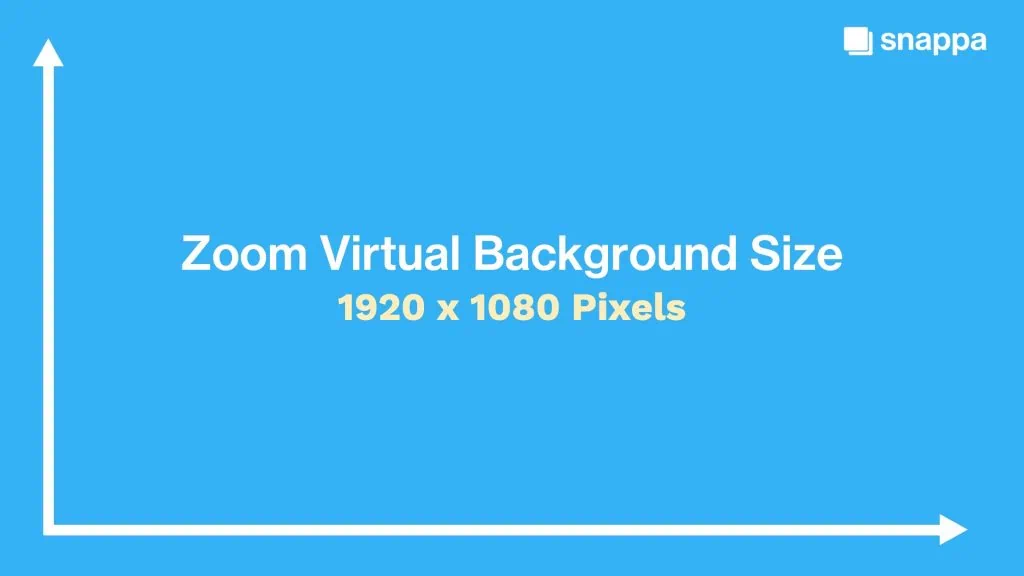 The best Zoom background image size is 1920px by 1080px. This is an aspect ratio of 16:9. Zoom states that using other dimensions may result in black bars cropping out the virtual background image.
A couple other requirements you should note about your Zoom virtual background include:
Zoom background photo should be under 5MB in size
Accepted file formats are JPG/JPEG, 24-bit PNG, or GIF
Zoom Room needs to be at least version 3.5.19327.0620 or higher
How to Add a Virtual Background into Zoom Video
Adding a virtual background into Zoom is fairly simple once you have your background image created. First what you'll need to do is navigate to the Zoom website and login to your account. You'll then need to click on "My Account" and head to your settings.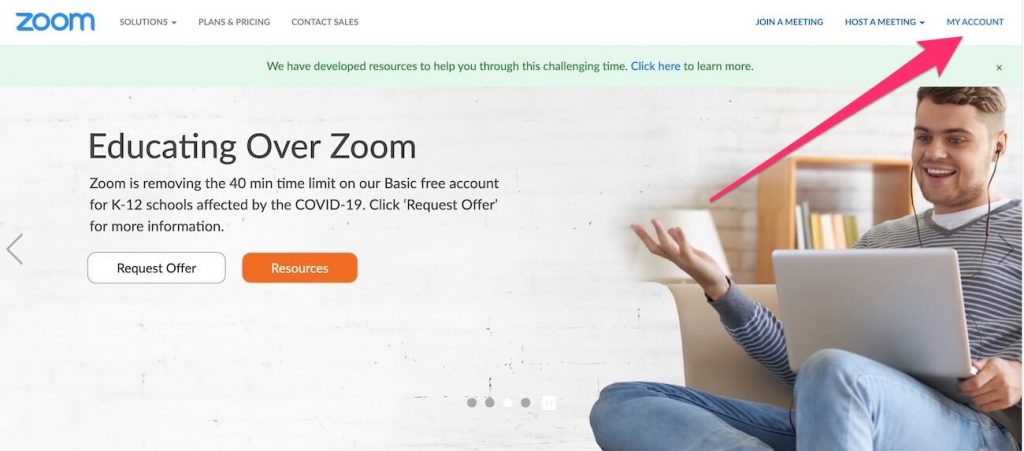 Once you're in your account, navigate to the "Settings" tab on the left side of your screen.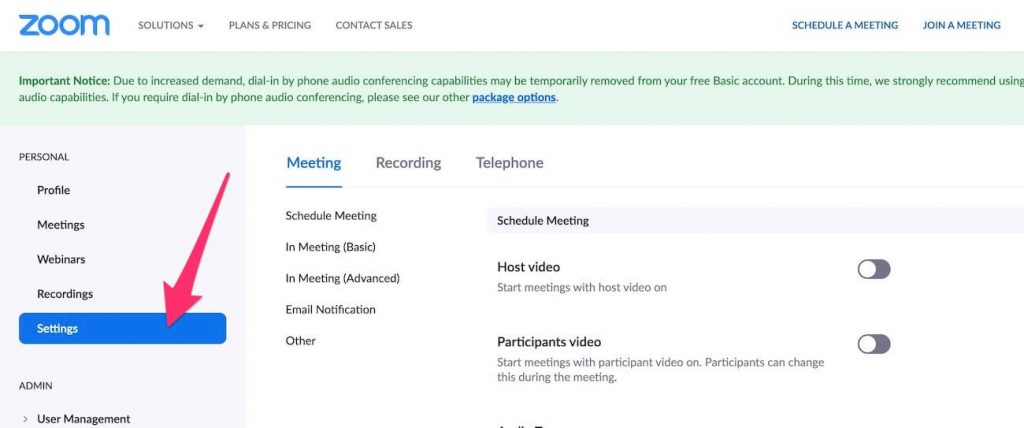 You'll now need to scroll down to the "In Meeting (Advanced)" section and from here you'll be able to turn on the "Virtual Background" for your Zoom video conferencing.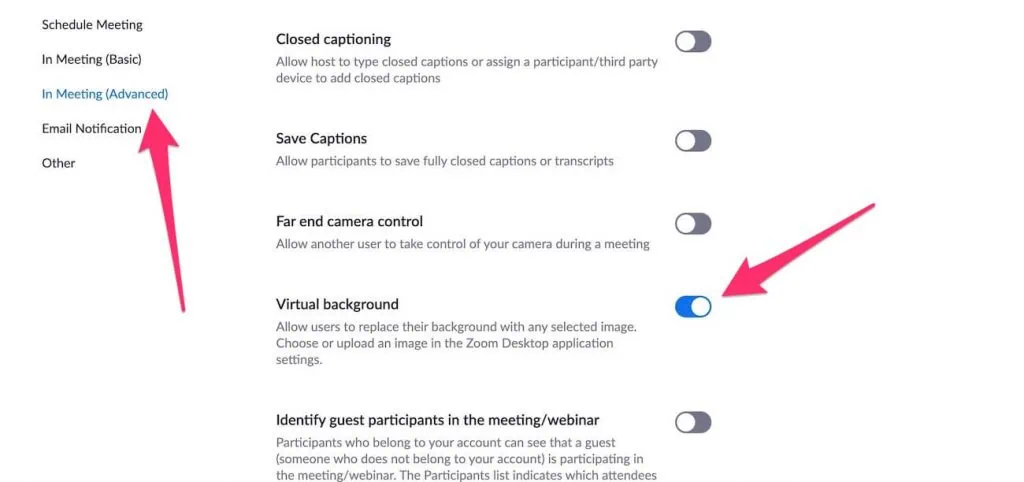 Once you've enabled the background setting in your Zoom account, you can now open your Zoom desktop application. Once it's open and you are logged in, you'll want to navigate to the gear icon on the top right under your profile picture.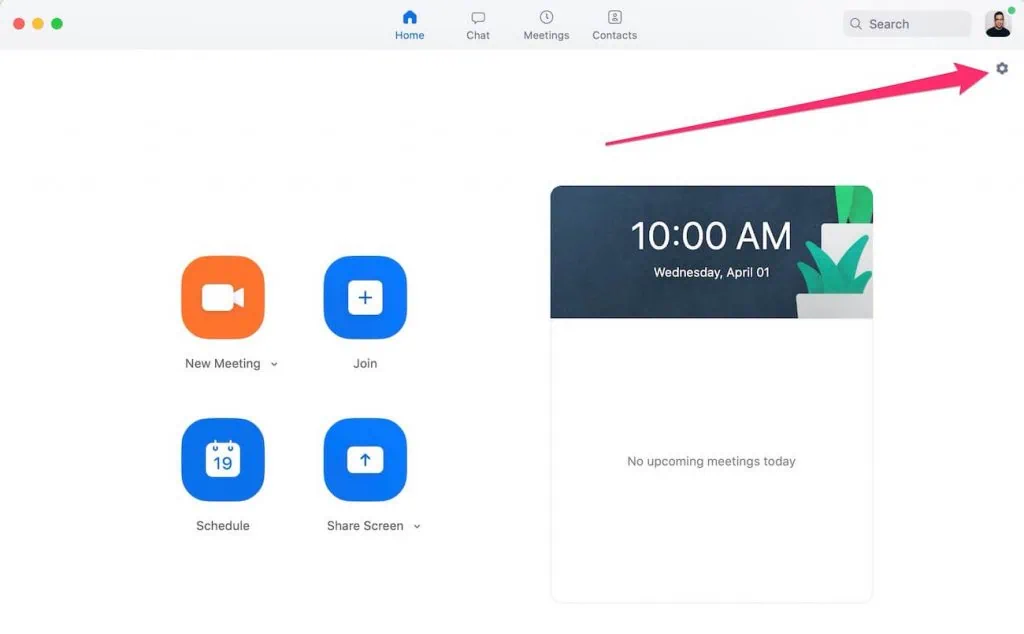 Once you're in your Zoom settings, you'll need to click on the "Virtual Background" tab on the left side menu and from here you will have the ability to add, remove, and edit your background image.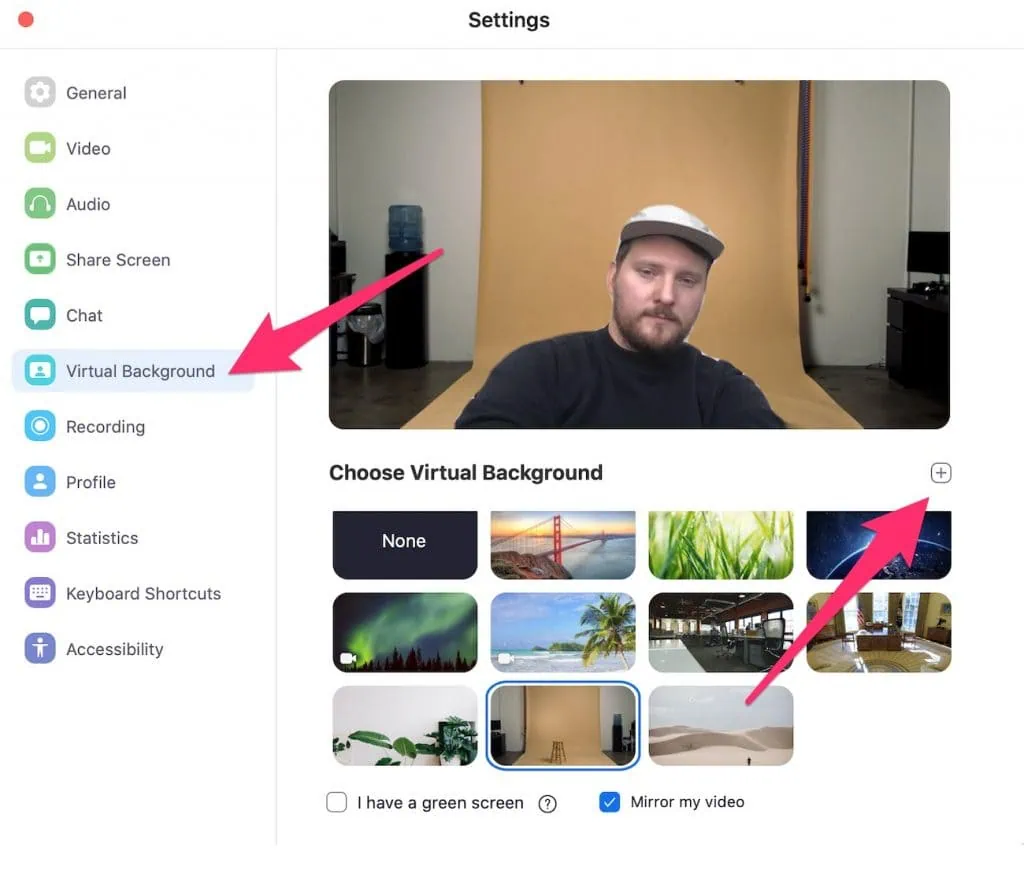 Examples of Zoom Backdrop Images to Use
Branded Simple Backdrop
One of the most popular backgrounds would be to choose a simple background image and add your logo or some text to keep yourself on brand while on a video call. Make sure to keep your text on the left or right side so that you don't block it while you're on the call.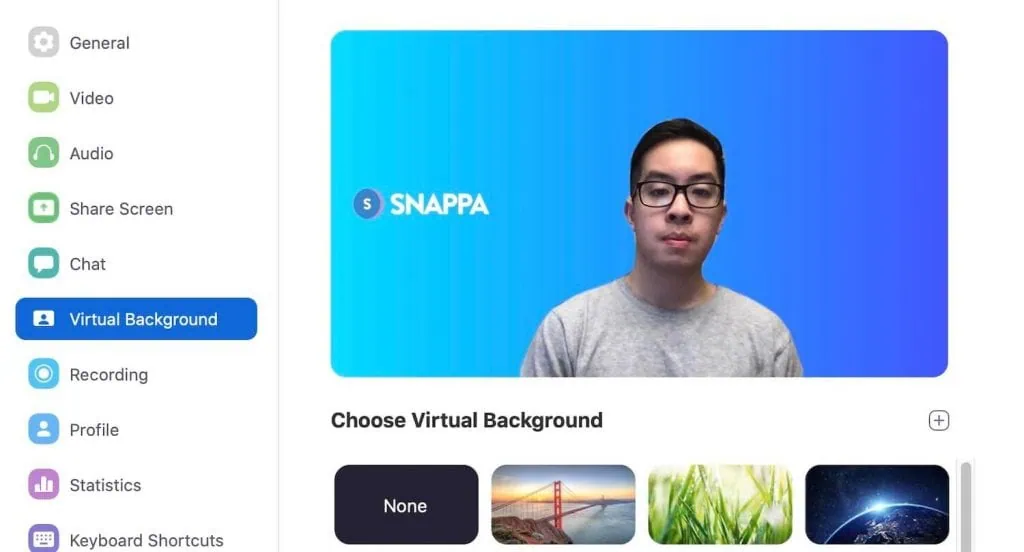 The Office TV Show
Have a favorite television show or movie? Have some fun with your backdrop by adding a scene from the show as your backdrop. In this case we added a frame out of The Office to use as a virtual background!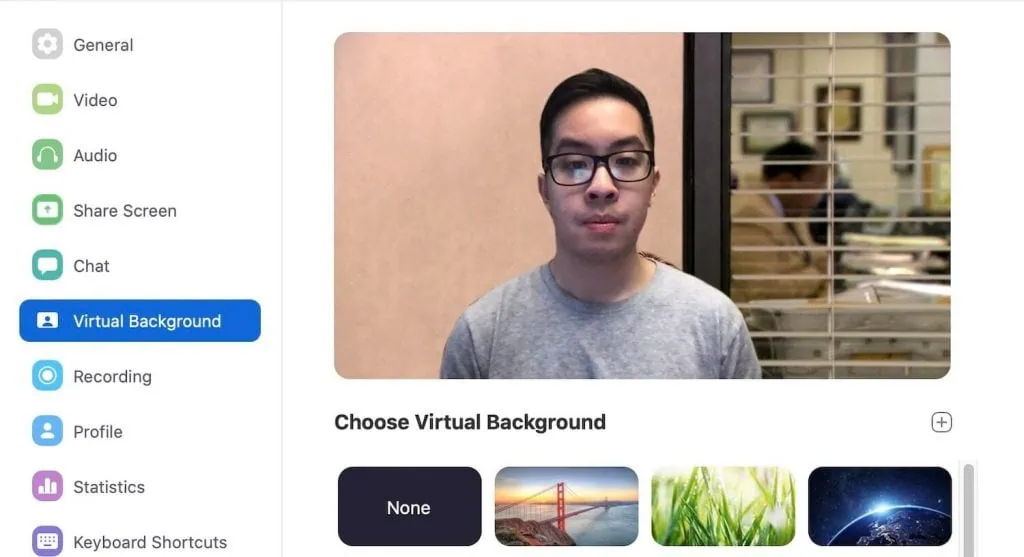 Work With a View
Maybe you're not getting enough natural light into your desk setup or your home office isn't anything special. Well now you can work with a view with your dream office.
Travel Anywhere
Looking for a change of scenery? You can travel anywhere in the world by choosing a photo of your favorite city and have that as your Zoom video background. The desert is our go-to!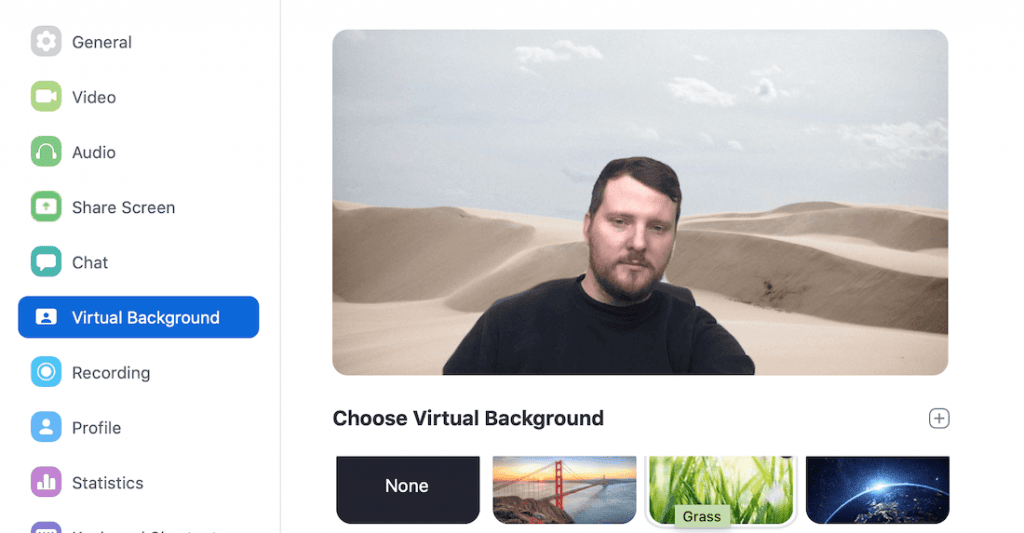 Aesthetically Clean Background
If you want to keep things professional and clean, why not just go with an aesthetically pleasing backdrop. Some nice plants with a bit of natural light solves this problem and keeps things simple!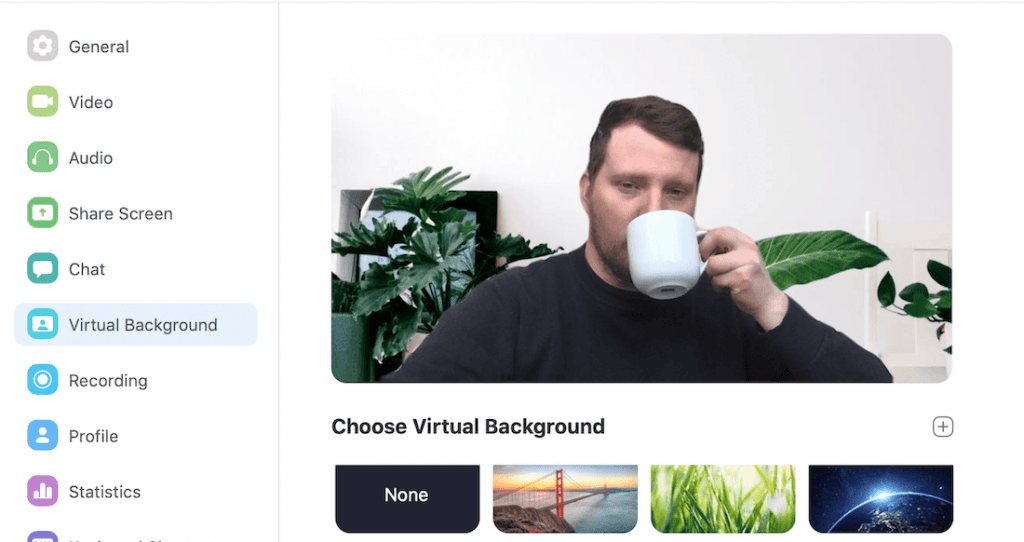 Final Thoughts
Having a digital background for your video conferences can be fun, but also beneficial in many ways! It's a great way to keep your online branding consistent, but also a nice way to spice up your online video meetings.
There's so many different ways you can get creative with your digital background photos and there are so many free resources online for you to source your images from! Customize your photos and make sure you stand out in your conference calls!
Do you have any Zoom background photo ideas? Let us know the comments below what you're using as a digital background!