When starting a YouTube channel, there are so many different elements you need to consider in order to gain success on the platform. From YouTube channel art, video descriptions, and video titles – there's no shortage of things to perfect.
One of the most important aspects of a YouTube channel is the video thumbnail. You need to make sure that your thumbnail is visually appealing and will attract viewers from first glance. A YouTube thumbnail will make or break your video content – it can be the deciding factor for your page!
From the thumbnail design, YT thumbnail size, and the YouTube thumbnail fonts, you need to make sure that everything about the thumbnail is optimized.
In this article, we have compiled a list of the best YouTube thumbnail fonts that will attract views and will help your channel grow! We've included thumbnail tips along with mistakes to avoid!
Free YouTube Thumbnail Fonts to Use
There are several characteristics that make up a great YouTube thumbnail font. You want to make sure your thumbnail font style fits the theme of the video. Additionally, the font you pick for your YouTube thumbnail needs to be clear and easy to read from afar.
You can use Snappa to access this library of YouTube fonts for free and create great thumbnails with pre-designed templates! Here are some of the most popular YouTube thumbnail fonts!
Bangers
Anton
Lilita One
Ultra
Fire Sans Extra Bold
Montserrat Extra Bold
League Gothic
League Spartan
Other Notable YouTube Thumbnail Fonts
Still can't find the font perfect for your videos? Here are some other notable fonts for YouTube image text that you can download for free!
Best YouTube Thumbnail Font Tips & Tricks
When choosing a YouTube thumbnail font for your video there are a few things you should consider to best optimize your thumbnail designs.
Stay Consistent in Your YouTube Text
There are tons of fonts on the web today, but you want to make sure that you're choosing the best font for your YouTube channel. Whichever font combination you pick, you want to make sure that you're using it throughout your visuals to keep it consistent.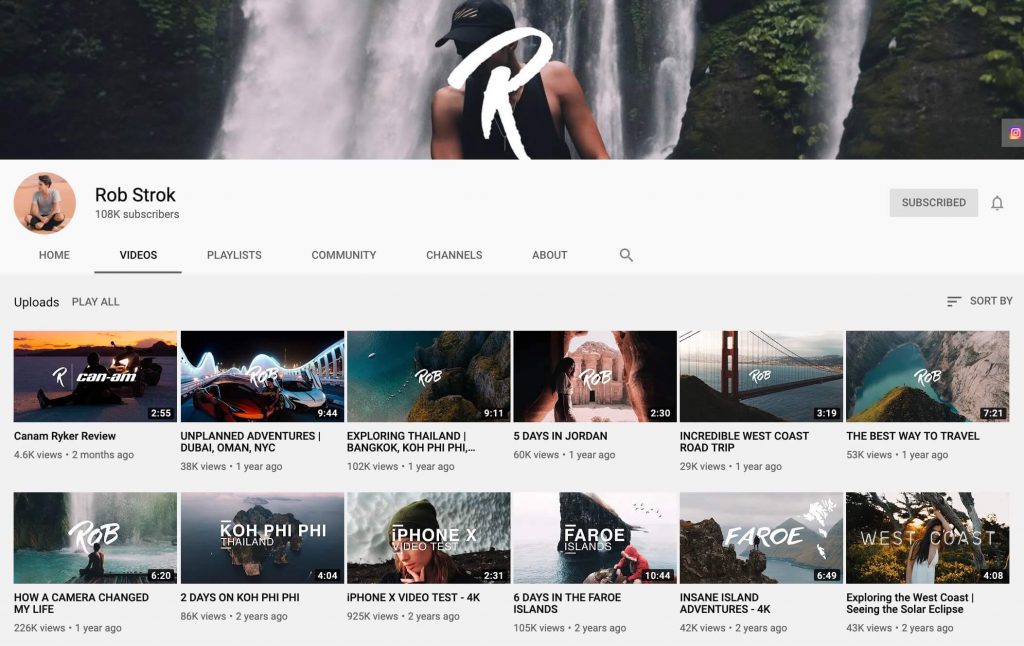 Stand Out with Your Thumbnail Fonts
You can choose stand out fonts by selecting ones that are thicker and more bold. Using aesthetic fonts that are bold and contrast well with the video thumbnail is ideal.
In the example YouTube fonts that I've provided above, the fonts are all heavy, yet they're very easy to read from afar.
To help your fonts stand out, you can add a drop shadow to your font and a slight blur so that the text looks like it's popping out.
Optimize Font Sizes for Multiple Devices
The key is to size your font so that it isn't too big where it covers the full thumbnail design, yet isn't too small where you can't read what the text says.
There needs to be a balance so that the thumbnail font is large enough to be read on both mobile devices and on televisions!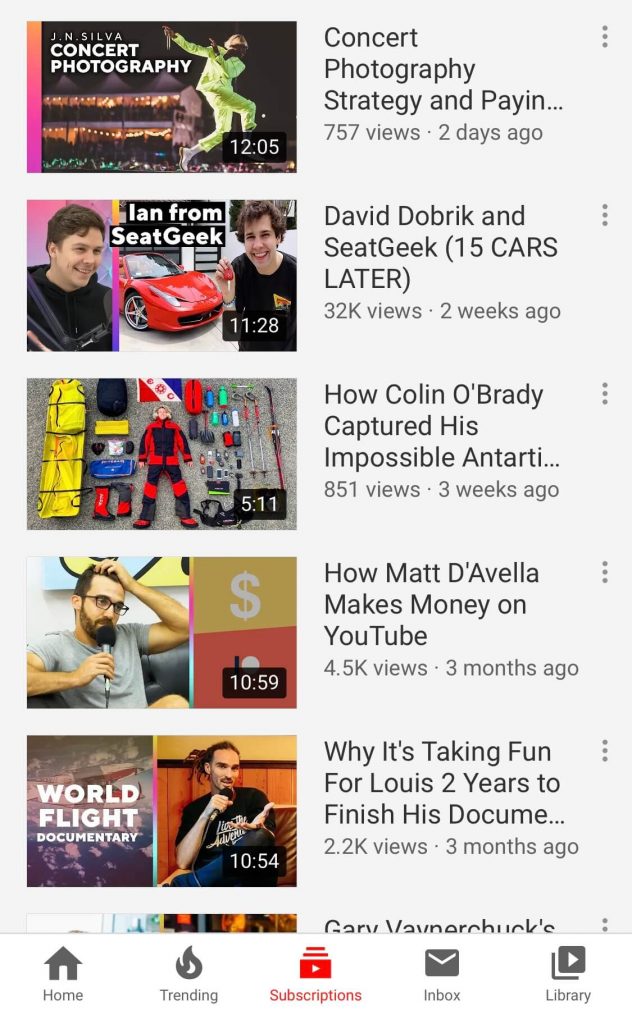 Stick to a Color Palette
The best thumbnail designs typically stick to a cohesive color palette. You want to make sure that your font color compliments your thumbnail design and that the two work well together. You can check out our blog post to find color palette inspiration!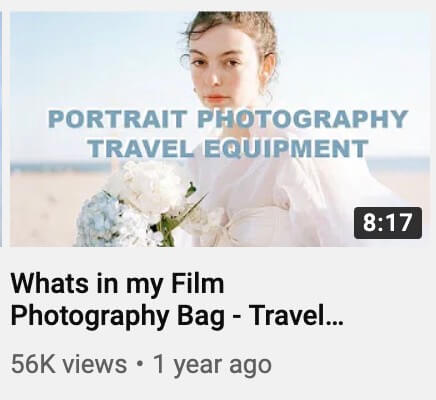 Align Your Font Strategically
I've seen YouTube thumbnail fonts that are aligned to the left, right, and center of the image. These alignments all work, but when you're aligning your font, you need to be strategic and make sure the placement suits the overall design.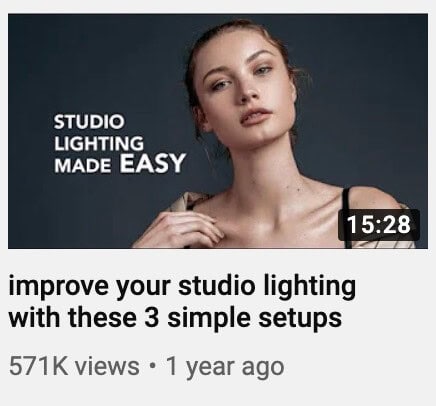 Your thumbnail text should not be covering the important elements of a photo so it's important to adjust the font alignment where it makes sense.
The Best YouTube Thumbnail Font Examples
If you're looking for some font inspiration, you can have a look through YouTube and some popular videos to see what works. To help you visualize some good image text, I've outlined some of my favorite thumbnail fonts from various YouTube channels!
The first thumbnail is from Round Two's channel where they highlight their experience at the Super Bowl weekend in Miami. They've aligned their font in an appealing way and use a drop shadow to help the text pop. Additionally, the use of pastel colors in their thumbnail text add a nice Miami touch to it!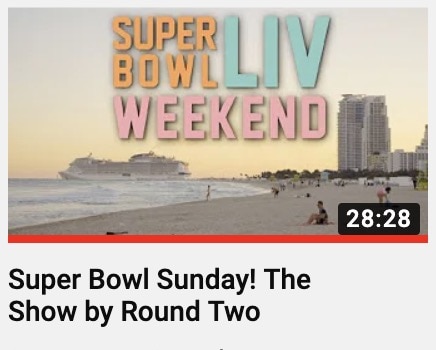 The next thumbnail example is from the fashion and lifestyle channel called ToThe9s. Before getting into the text, they use a cool image design by collaging their professional photos.
With an image design that's already somewhat busy, they've added a simple Hypebeast font across the center of the design. The text gives you enough context to know what the video is about, but makes you want to click to see more.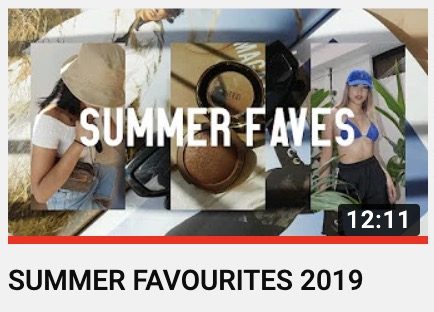 In our next example, Monica Church uses a background overlay behind her text to help her text stand out. Adding a background overlay will allow for more options when it comes to coloring and something like this design can work perfectly for makeup tutorial videos or travel videos!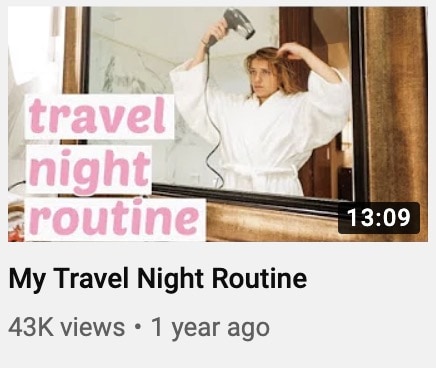 The last YouTube thumbnail font example is by tech YouTuber Justin Tse. This is a great example of text in a thumbnail that isn't just the title repeated. The text emphasizes an element of the video and sparks enough curiosity for you to click through without giving too much away. This is exactly what a good YouTube thumbnail should accomplish!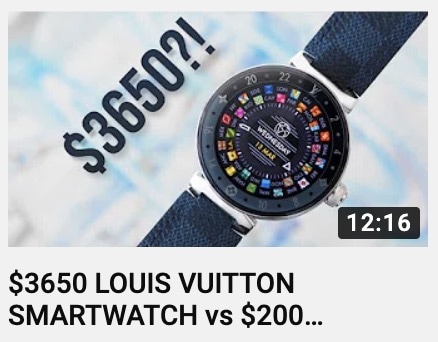 Final Thoughts
As you can probably see by now, there's no single perfect YouTube thumbnail font. However, there are several elements and characteristics that will help you choose the best YouTube thumbnail fonts for your videos.
Make sure the font you use is bold and easy to read from afar and up-close on mobile devices. Choose text that is relevant to your brand and stay consistent with it throughout your channel.
If you're looking to create a free YouTube thumbnail with the best possible thumbnail fonts, check out Snappa and choose from our library of fonts along with our pre-designed YouTube thumbnail templates!
Have any suggestions for good YouTube thumbnail fonts to use? Let us know in the comments below and we can add them to the list!