One of today's most valuable and important social networks is the robust, career-oriented platform LinkedIn. It's an excellent networking tool, essential for B2B businesses, and invaluable to personal brands looking to establish expertise and credibility. Many brands and professionals are using LinkedIn to grow their businesses, broaden their client base, and establish themselves as thought leaders in their respective spaces. 
In order to fully optimize LinkedIn to its highest potential, it's essential that we make use of all the tools at our disposal. One of the most powerful tools on LinkedIn is its publishing platform, where site members can write and publish original articles. 
Publishing articles on LinkedIn is one way that many career professionals, business owners, and brands are choosing to showcase their expertise and build their online platform. Like most social networks, though, elements of your visuals must be attention-grabbing enough to make readers want to click. 
Images can help us capture the attention we need for our articles. But those images must be optimized properly for the platform we're using in order to attract the right sort of attention. Failing to use the correct image sizes can hinder the right people from seeing our work.
LinkedIn Article Image Sizes & Technical Requirements
Here are the requirements you need to know, which you want to take into account when designing the LinkedIn image:
Cover images for LinkedIn articles should be 744 x 400 pixels
JPG. and PNG. file formats look best, though static GIFs are also accepted.
The maximum file size is 10MB
When you add a cover image to an article you've written on LinkedIn, it's the very first thing your reader sees–even before they click to read. The image appears as a thumbnail for your article in addition to being the main visual of the article once you click into it. 
If your image isn't sized correctly, it won't make that great first impression that you're hoping for. It can end up being cropped in strange places, or even hiding crucial parts of the image behind the title of the article.
The picture below is an example of cropping that looks just a little awkward especially with the bottom portion of the image cut out, which can take away from the image itself. It won't massively hurt the article, but it doesn't necessarily help it, and you really want to be leveraging all the tools at your disposal.
LinkedIn allows you to change cover images on your articles even after you've published them. If you need to make changes to your select visuals long after you hit publish, you'll be able to do that without an issue.
Why LinkedIn Article Images Matter
Images help to capture and hold reader attention. They also help signal what the article will be about, and can make a powerful first impression.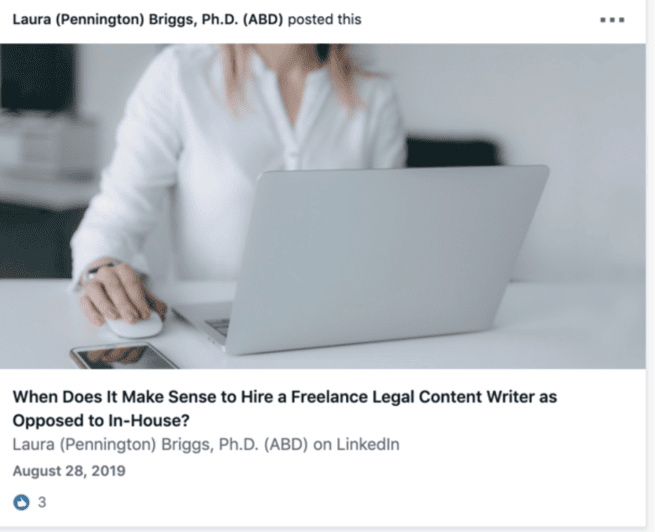 High-quality, carefully-created LinkedIn article images can make your article look more credible. It looks like you're putting significant time and energy into every part of the process, and readers notice who takes the time and care to do this. It sets you apart right from the first glance, and that's an opportunity you don't want to neglect. 
LinkedIn Article Image Best Practices
In order to properly optimize your images for LinkedIn articles, it's important to follow a few best practices. Let's take a look at those guidelines. 
Leverage Stock Photos to Your Benefit 
Using stock photos is a great way to feature interesting, high-quality images in your LinkedIn articles without having to pay to create them yourself. There's a wide variety of great images available that are free for commercial use, we've compiled a full list of free stock photo sites!
Snappa also features a generous library of stock photos that are available to our subscribers. You can use these stock photos for commercial and personal use, and you can add shapes, blocks of text, graphics, and visual effects to customize it and ensure that it's an outstanding featured image and that it meets all of LinkedIn article image size requirements.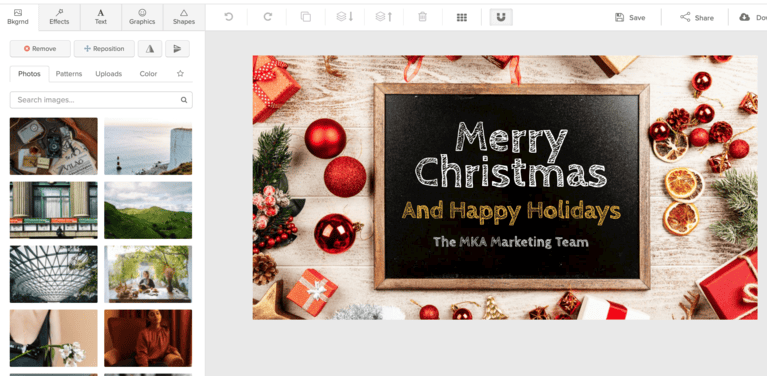 Use Contrasting Colors 
Contrasting colors and a great color palette are always a safe bet when it comes to design tips for featured images. Colors that contrast immediately jump out at the user, drawing the eye in. This is a huge asset when you're trying to capture attention in a chaotic newsfeed, where plenty of pictures and videos are demanding attention at every turn.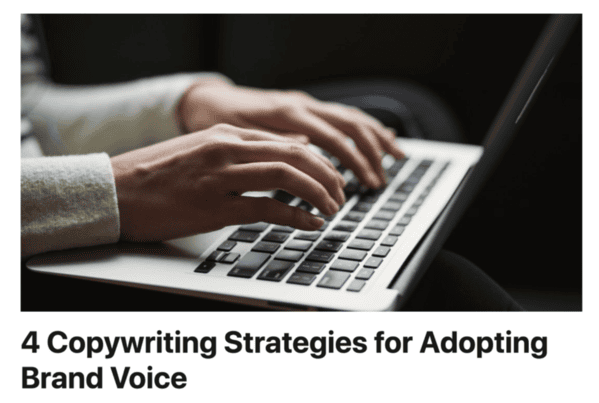 Use Bright, Attention-Grabbing Colors 
Bright, attention-grabbing colors can be a great feature in the images you choose for your LinkedIn article cover photos. Even if the image just features a pop of bright color, that's all you need. It's a great way to add contrast to your image, but bright colors also stand out on this platform, especially since they aren't quite as common here as other social platforms. 
The pop of orange in this stock image draws attention to the article right away. Take a look: 

This trick is especially important and useful in a thumbnail, which is often the first iteration of the cover image that readers are going to see in their feed or on an author's profile. The easier it is to see, the better. 
Consider Including Branding 
Including social media branding elements in your article cover images on LinkedIn can help draw attention, as well as build brand recognition. Do this wherever it makes sense. 
Take a look at the Shopify branding that this author included in the featured article image. Not only does it provide brand recognition and context for the article; it also includes that important and eye-catching pop of color.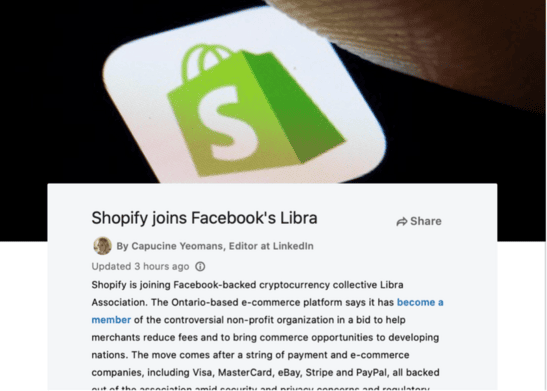 Branding elements in an article cover image can be a fantastic feature to incorporate, as long as they're not covered up by the article. Continue to follow the best practice of leaving the bottom of the image open so it won't have a cluttered look. 
Final Thoughts
It takes an enormous amount of time to write strong, engaging articles that will help you gain credibility and clout on LinkedIn. You want to take a little more time to make sure that LinkedIn article image is on par with the quality of the article itself.
If you need an assist with creating perfectly optimized images for your articles on LinkedIn, Snappa can help you out. We've got you covered with plenty of right-sized social media image templates for a variety of uses, a large library of stock images, and eye-catching effects such as graphics and text you can easily add to your images right in the app. Start your free trial with Snappa here! 
What do you think? Which types of LinkedIn article sizes and best practices have benefited your business most? What types of images do you use to grab attention? Share your thoughts and questions in the comments below!