When the floors need to be cleaned, I don't ask my husband to "mop" the house; I ask him to "Swiffer" the house.
We don't actually even use a Swiffer; we have a similar product from OXO with refillable cleaning jugs and washable cleaning pads.
That's the power of branding.
Branding is an essential part of building and establishing any kind of business, and knowing how to create a strong brand can be what sets you apart from the rest of your competitors.
In this post, we're going to go over the basics of branding, as well as take a look at some branding inspiration that can help you get started with creating a stand-out brand of your own!
What is Branding & Why Does It Matter?
Branding is the process of creating a visual, marketing, and product strategy that will impact how customers perceive your business.
You can see this at a basic level with many companies, which might stress the following traits as a part of their brand:
Meant to be accessible or affordable
Environmentally friendly or "green"
Ethically-minded, including paying team members well
Luxury, exclusive brands that come with high price tags
Unique, cutting-edge technology
What is Visual Branding?
Every single element of your business that users see contributes to your branding. And while it's easy to tell potential customers who you are with targeted taglines and copy, sometimes the visual part of the equation is a little harder.
The visual is made up of plenty of small elements. The colors, the type and aesthetic of the design, and the fonts you use all matter.
Is it complex or minimalistic? Clean lines or rough edges?
Does your logo represent your brand well? What about your social media cover photos, or your YouTube channel art?
It's a crucial part of the equation, but it's one that's sometimes overlooked. A picture is worth a thousand words, and it's important to remember that those small details can sometimes make an enormous impact.
5 Examples of Strong Branding Inspiration You Need to See
Want to see some strong branding inspiration that ties a brand's message in with their visuals? Let's take a look at five examples of strong branding inspiration that do exactly this.
Grove is a primarily eCommerce brand that sells environmentally-friendly cleaning and household products. They've recently had a big push for plastic-free products (which are all fantastic, if anyone is looking), and they're a great example of a brand that ties their branding into their visual aesthetic.
The majority of their visuals are simple, with "organic" graphics that feature design elements like leaves, fruit, or flowers.
On their About Us, page, for example, they use a distinct leaf to show the process of online ordering and subscriptions.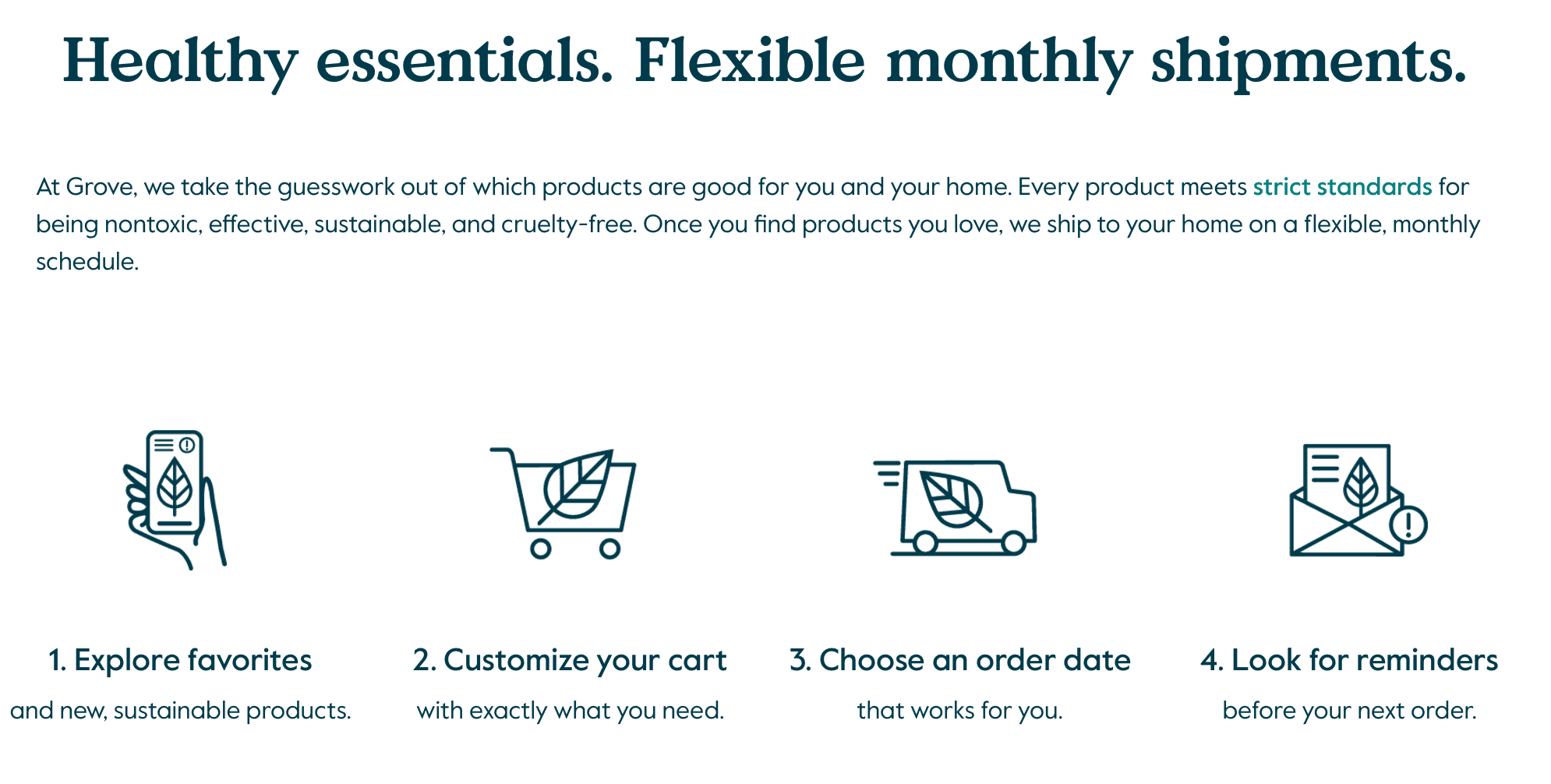 They've also got clean, simple designs throughout their site and social media that align with this aesthetic— and their brand.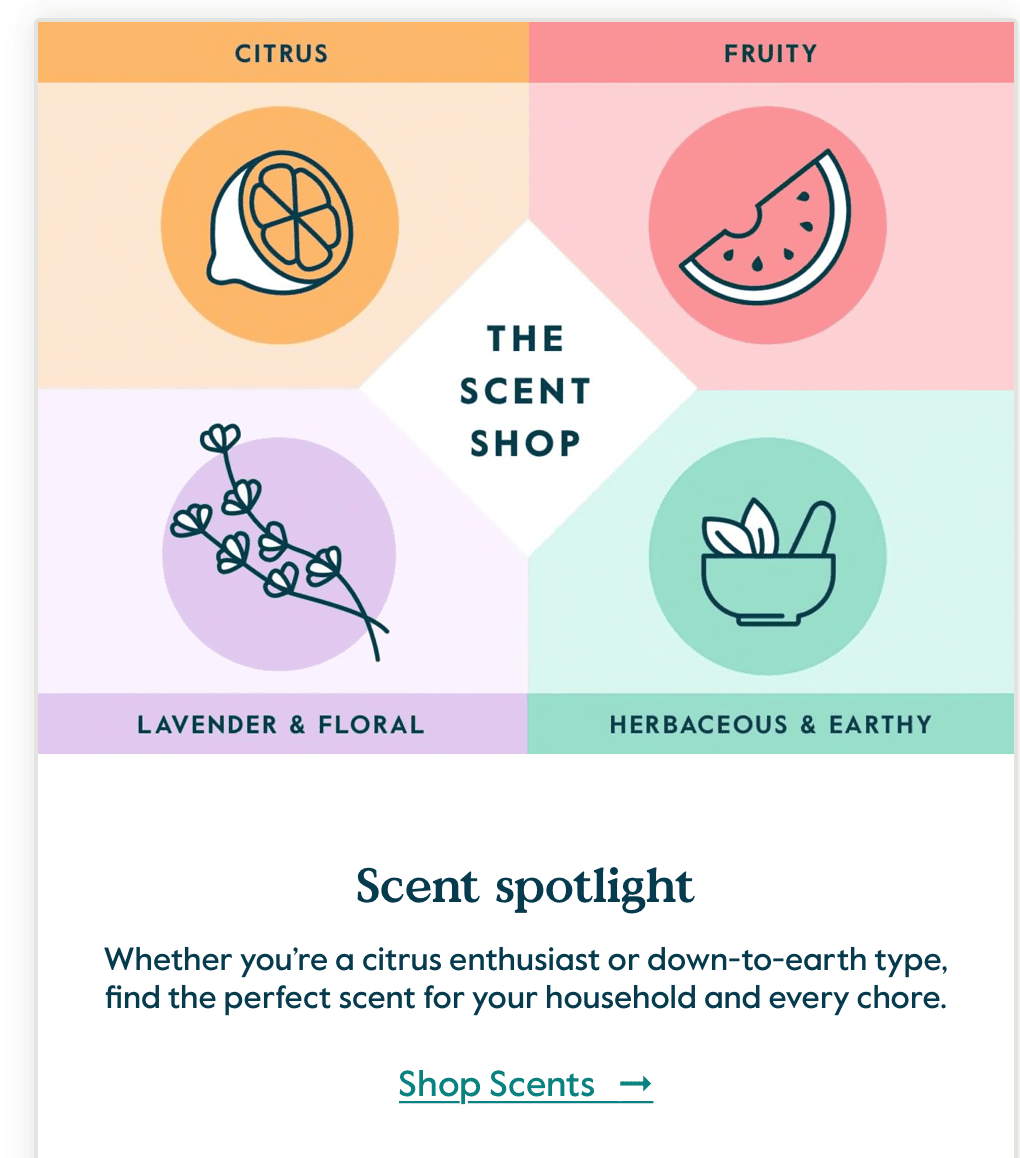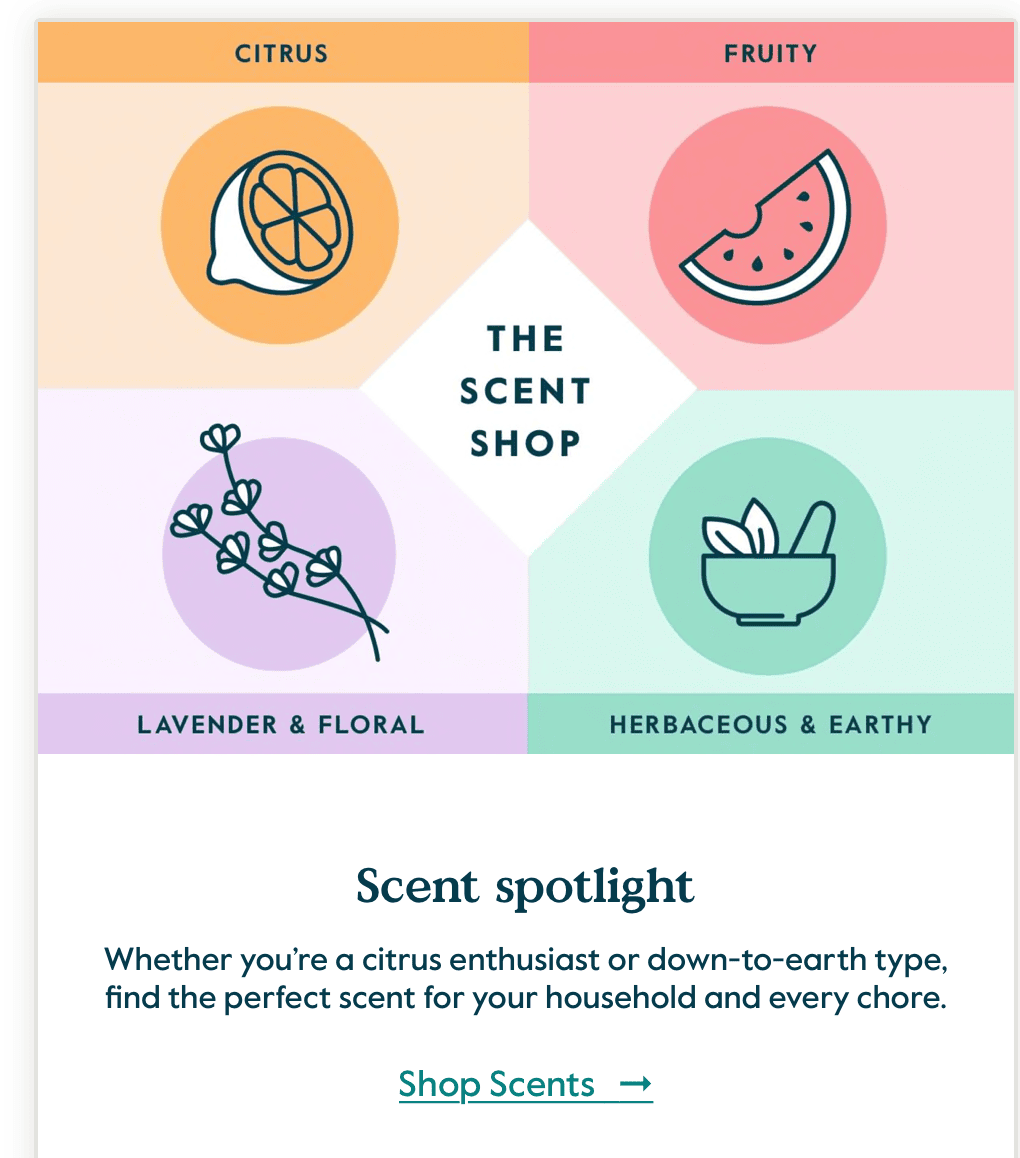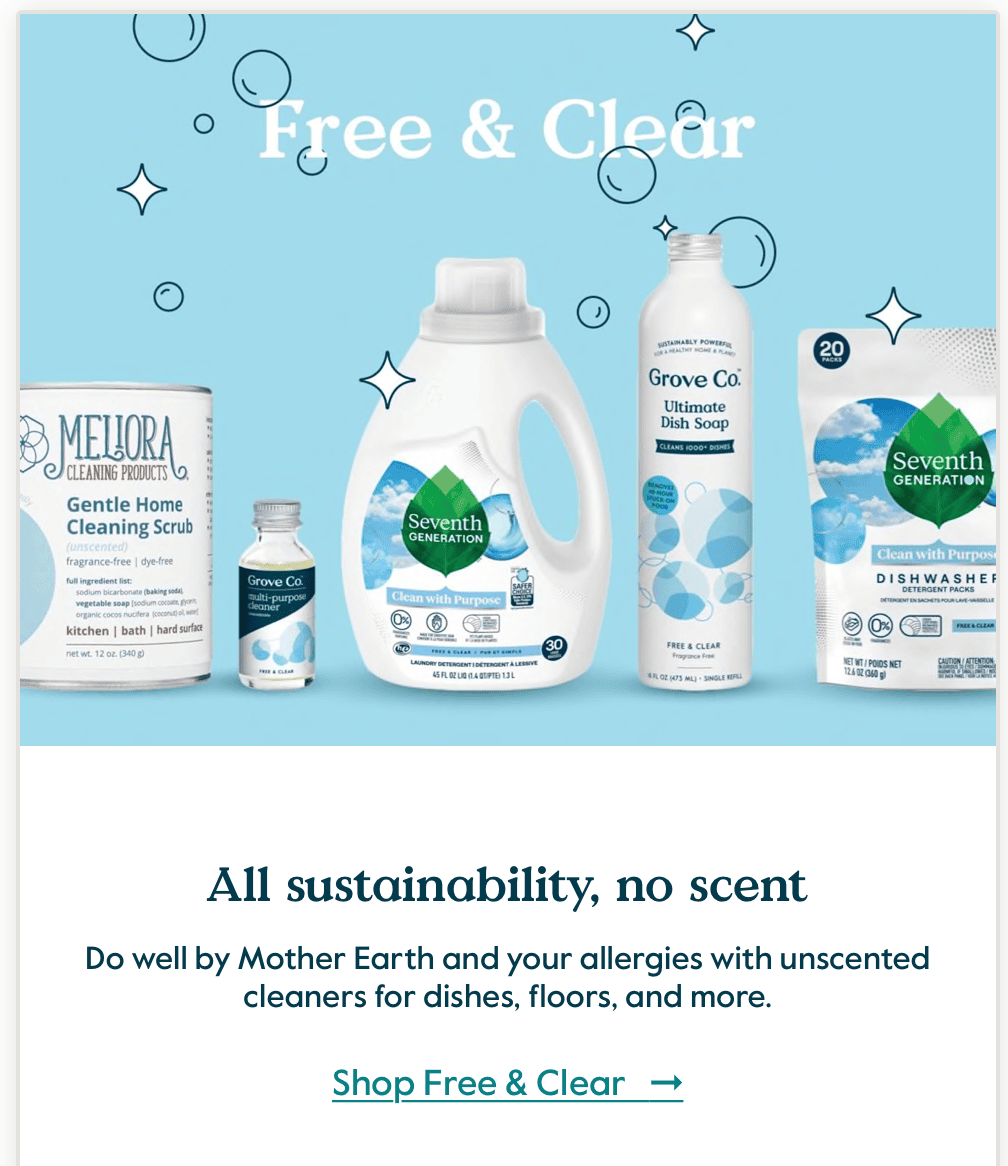 Breadcrumbs is a B2B, SaaS tool that offers lead scoring features. And unlike most B2B brands (which can be a little bit boring), their visual branding is part of what helps set their organization apart.
They use bright colors, superhero imagery, and a fun, distinctive logo of a chicken picking up breadcrumbs. It's an incredibly distinctive style that carries over to brand videos and social media, and it reinforces the idea that this will be the superpowered tool that you need.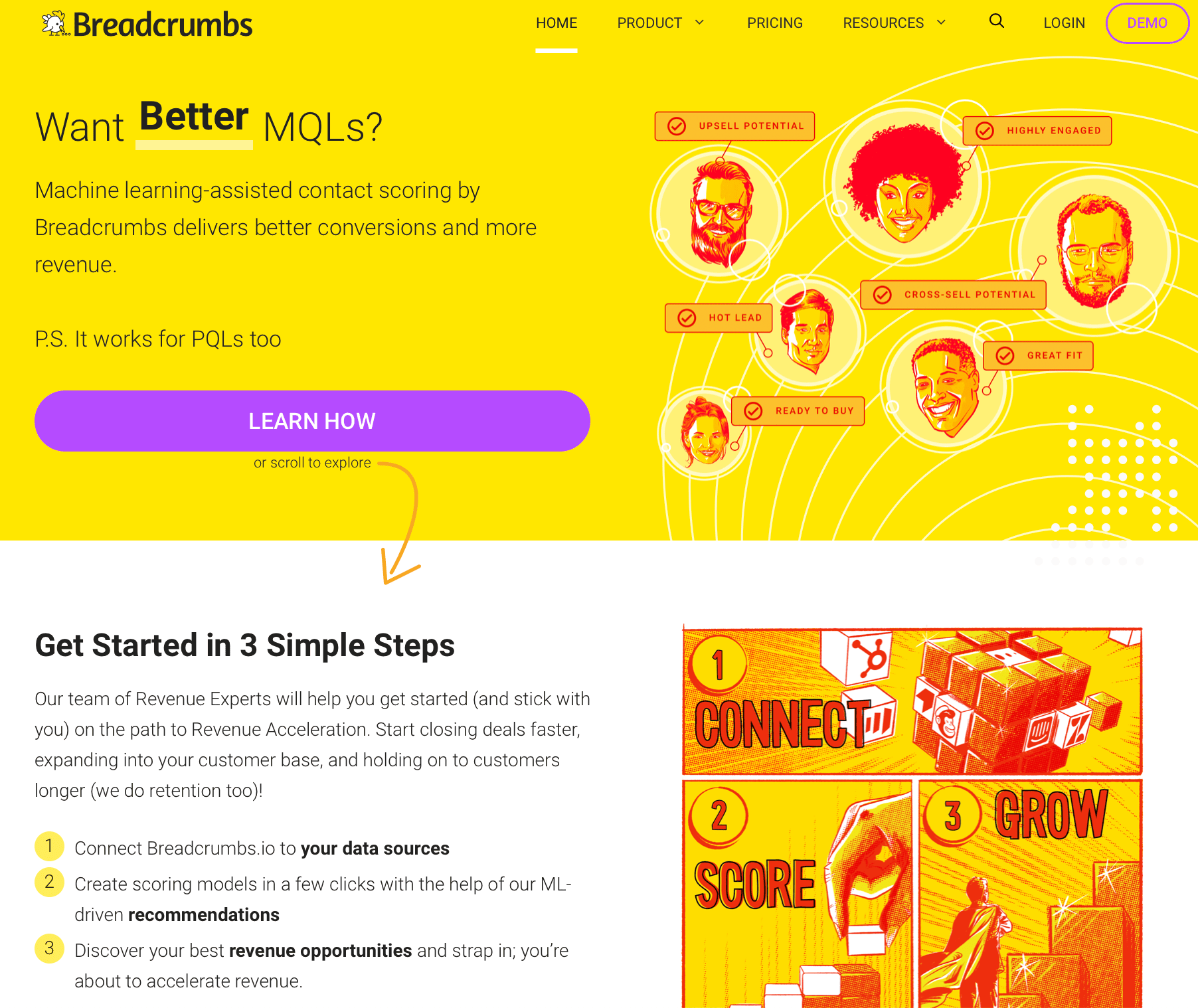 The Smithsonian National Zoo's website and social media features plenty of fun visuals and bright colors. While the color green, organic shapes, and animals typically are included in each of their visuals, there is always without fail the Smithsonian logo on their core images.
The Smithsonian logo is iconic and well recognized, a blue circle with a yellow sun in it. This helps people to recognize that the zoo is part of the well-respected Smithsonian organization while they still create unique, dynamic images that will connect with the audience.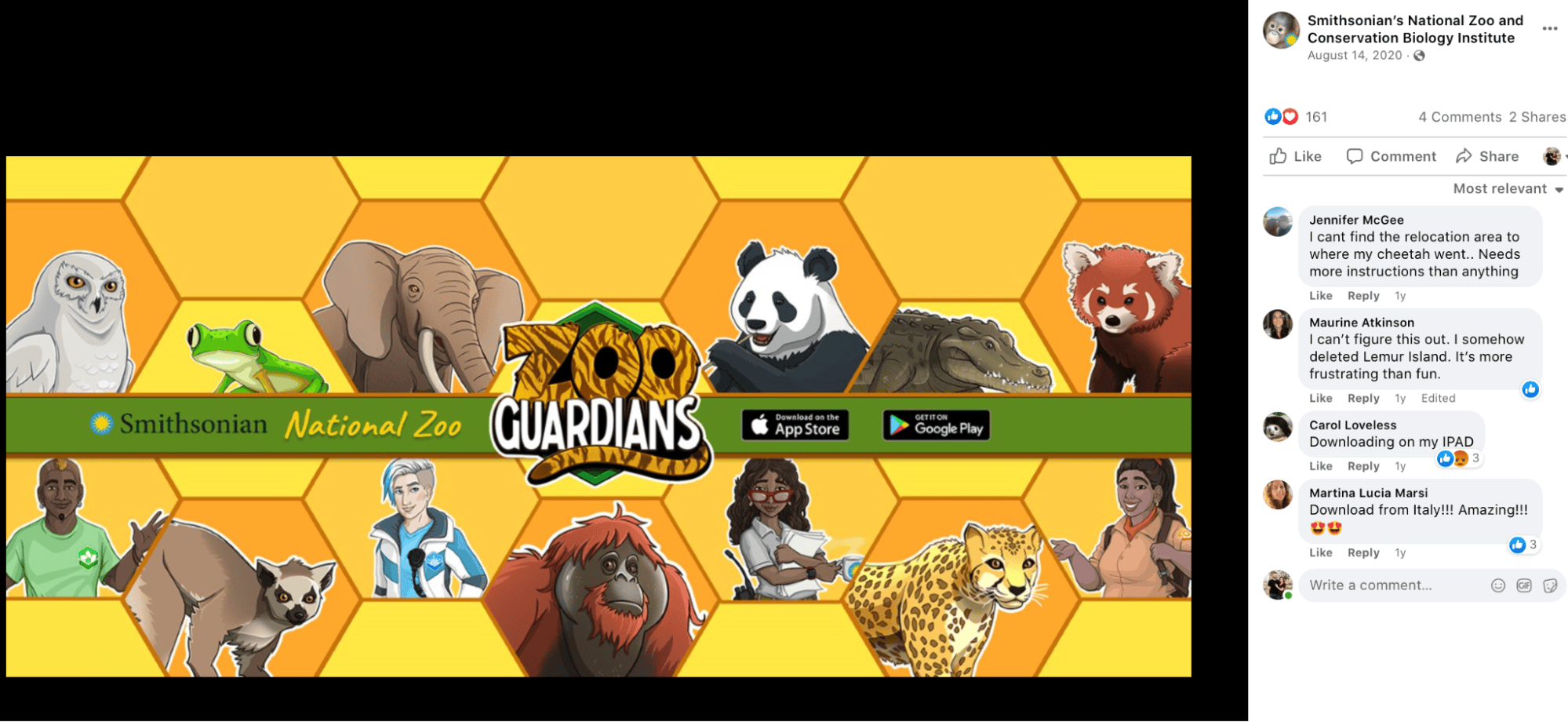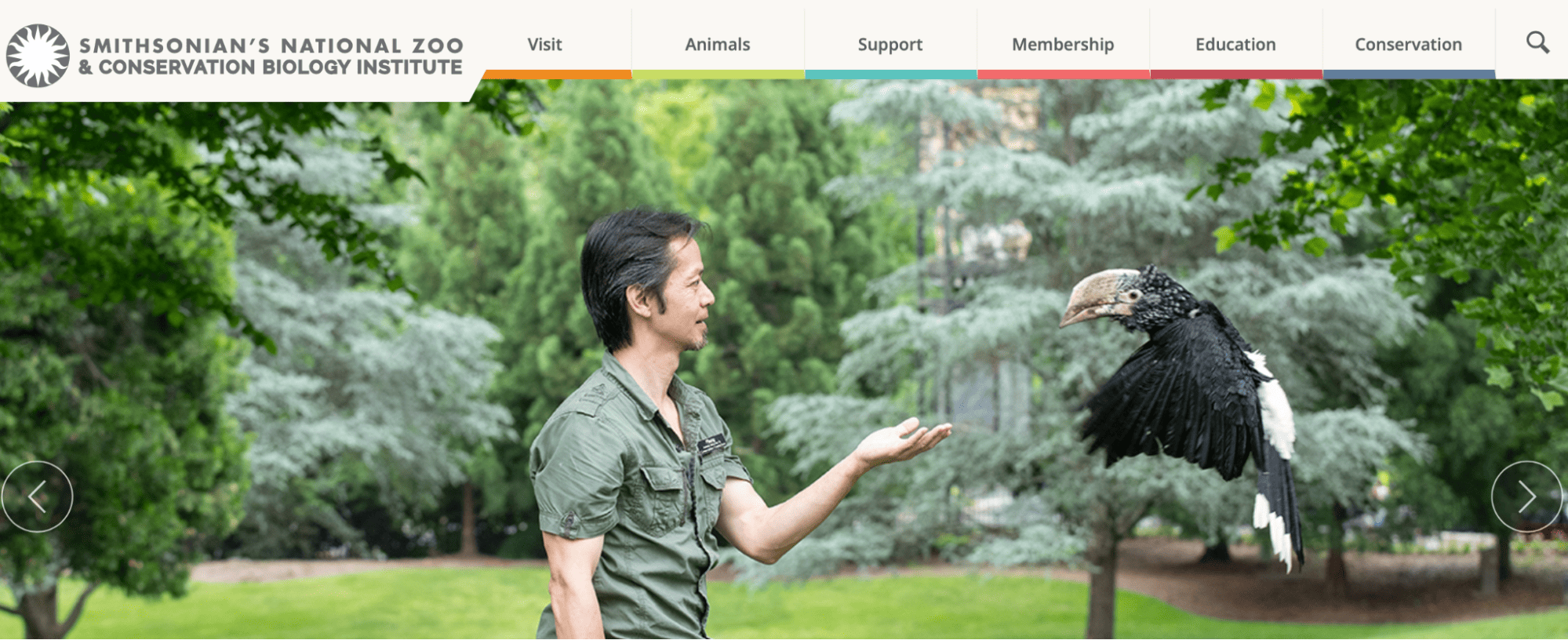 Audry Rose has a fun, eclectic-yet-classy brand. They sell unique, dainty fine jewelry that has more modern designs compared to some "classic" brands.
Their visual branding is incredible. On their site and social media alike, they typically use neutral background colors with some soft pink accents and simple graphics. You can see this in their logo and their Stories Highlights below.
They also have an incredibly distinctive look with their social media images, especially in their Instagram gallery. They post lots of images of jewelry on women, with the jewelry being the primary focus. When you follow the brand and see the images pop up in your feed, you know exactly which brand it's coming from.
Dyson is known as a high-quality, cutting-edge, tech-heavy brand— even though they're selling products like bedside fans, vacuums, and hair dryers. They stress that their technology is top-of-the-line, modern, and superior to anything else on the market.
Their visual branding matches that. Their site features a strong black background, white distinctive font as their primary logo, and products showing up with an "inside" look at the tech in dramatic lighting.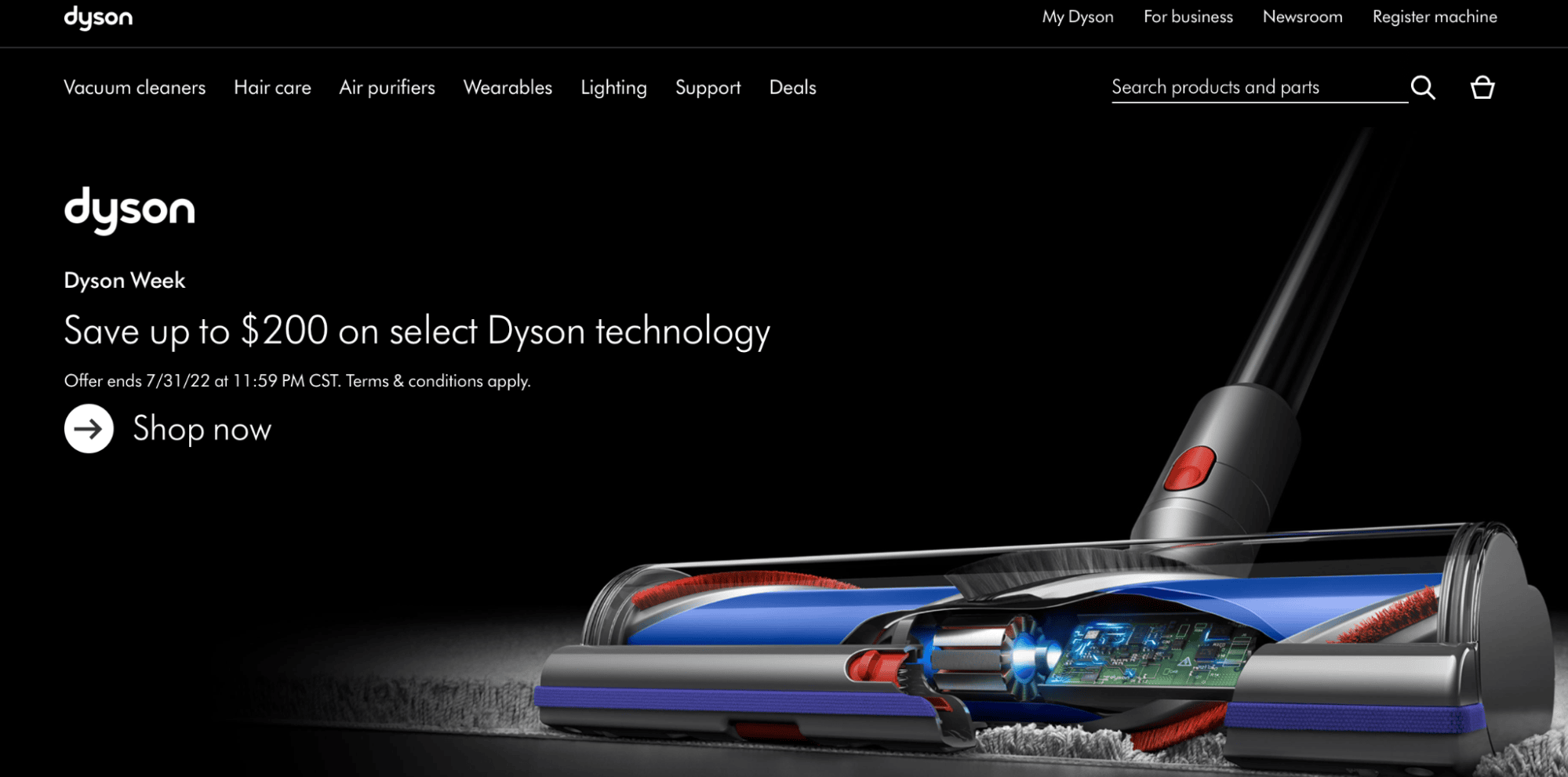 You can see this style carry on to their social media, where their products are almost always at least backlit, and always using the brand's easy-to-spot font whenever text overlay is being used.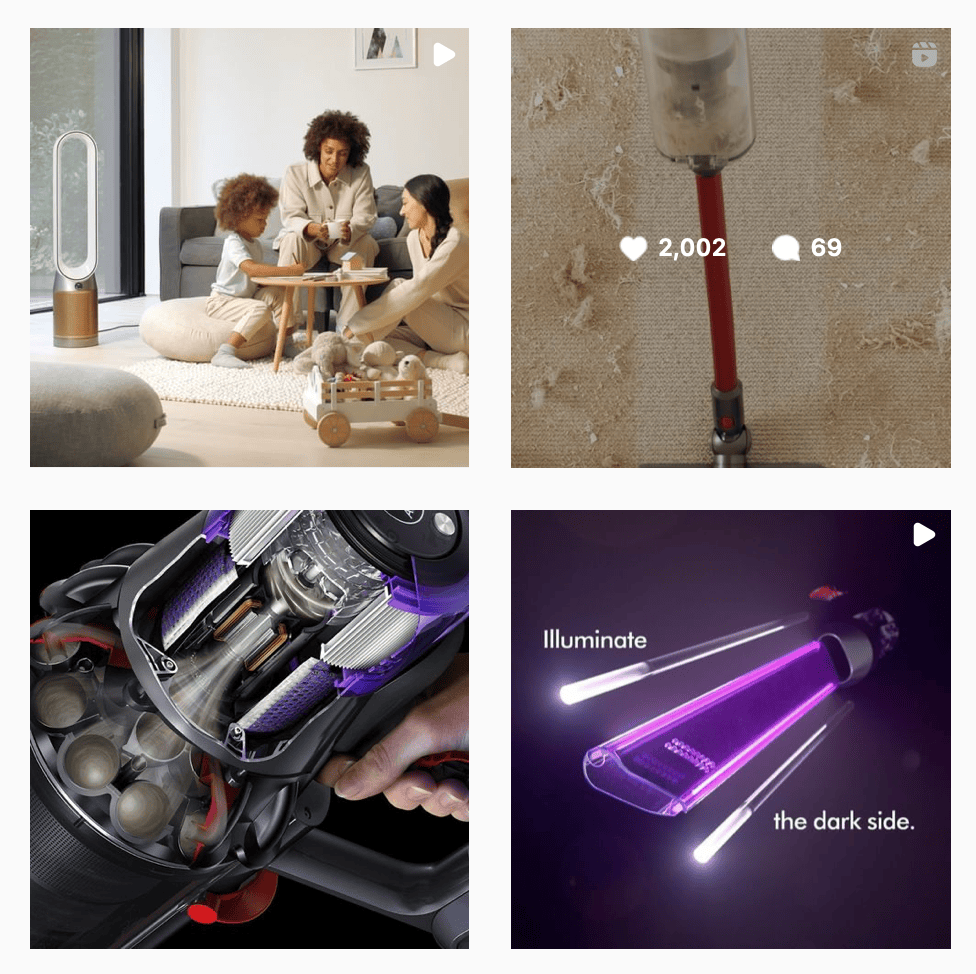 Final Thoughts: Tips to Creating a Visual Brand for Your Business
Ready to start creating a distinctive brand that will set yourself and your business apart? (This applies to personal brands, too!)
Keep the following in mind:
Your brand is all about how customers perceive you, so it should be tied in with your core values and your USP
Developing a distinctive visual brand can reinforce your message; think of the aesthetic you want users to experience when they visit your site and your social media
Don't forget seemingly minor elements that might make a huge impact, like the font you choose and the color of the text
Make sure that what you're doing is distinctive enough to set you apart from other brands and especially direct competitors
Consider using a graphic design tool that can take your visuals to the next level; Snappa has hundreds of different templates and a library of thousands of stock images that can be used to easily create custom, stunning images that fit your aesthetic
Want to get started revamping your business's visual brand? Get started with Snappa for free! Got any brands you think are killing it with their branding? Let us know in the comments below!