It's no exaggeration to say that bubble letter fonts are making a huge comeback right now. In the face of simple and uneventful typefaces, their puffy rounded edges are a sight for sore eyes. They're lively, friendly, bubbly, and fun. They call to mind soft clouds, gummy candies, and graffiti tags you'd typically see at a skate park.
These are an exploding trend right now, and included in that trend is anything that looks hand-drawn; scribble-like doodles and hand-style graffiti styles are all the rage! So we thought what better time than now to collect and feature some of our favorite bubble fonts. These are all free-to-use fonts made by talented artists, illustrators, and type designers. We even included some graffiti-style fonts we thought were simply too good to pass up!
We're thrilled to show you how versatile and creative you can be with such an organic style. Not only that, but to help incorporate them in your designs, we've incorporated them into some of Snappa's pre-made templates. See for yourself how easy it is to drop them in! Feel free to click on any of the images below to edit the original template we used. Let's get started!
1. Kelsi
The first font we want to feature is a true bubble letter style called Kelsi.
This is a style we've been seeing online in a variety of places; on Instagram, in graphic design blogs, or on experimental designs on Pinterest. It comes both in solid and outline variations, and it works perfectly as a title font in a graphic.
Kelsi is a great choice when you're looking to make on-trend current designs.
2. Komika Tread Regular
Next up, we have Komika Tread Regular. A lively and bold choice.
Komika looks alive! It almost looks like a specimen you see through a microscope, which makes it a great choice for all things organic. Use it for kombucha brands, children's nutritional facts, and anything you want to give a hand-drawn feel to. Basically, if you're looking to display health or scientific facts in a nonintimidating way, Komika Tread Regular is your perfect choice!
3. Spanky (Demo)
Spanky is a perfectly imperfect hand-drawn bubble font. Not only does it have a funny name, but its funny proportions give it a high-school doodle vibe that adds to its charm.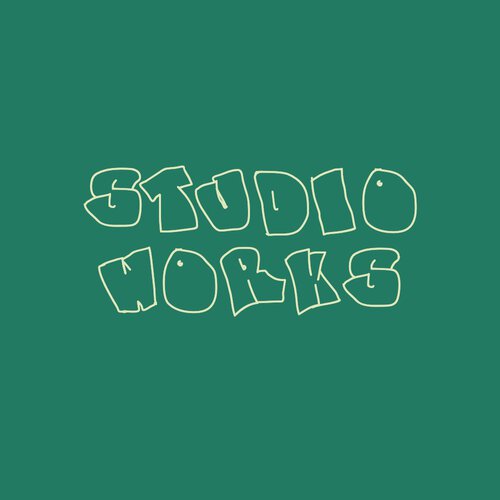 This is a great font for your branding, whether you're opening a ceramics studio, creating Spotify playlist art, or making customer stickers to put on your packaging. When artfully done, inconsistencies in fonts can give some warmth and humanity to your design.
4. Blow
Blow is the bubbly solid font you didn't know you needed! Why does it look so happy? Is it the curves? Is it the fact that the "E" looks like it's practically smiling at us?
Who's to say why fonts create certain moods. This font screams "summer," and recalls happy days of eating lunch on a patio.
5. Whoa
The popularity of graffiti fonts definitely overlaps with bubble letter fonts. So we've included a couple amazing choices for graffiti hand styles. Whoa is accurately named because it creates a true sense of wonder with its thick proportions and grit. Seen here in all uppercase, it can sit nicely on top of virtually any image.
If your goal is legibility (let's face it, that's usually everyone's goal), then it's best to keep Whoa as a title font and to certainly avoid using it in your body text.
6. RoteFlora
There's no question that RoteFlora is a captivating font. You could place it back in the world of bubble fonts, but instead of overly rounded characteristics, it offers a more square shape.
RoteFlora could easily be mistaken for someone's impressive sharpie abilities, and it's best to use it sparingly like in our graphic above. It has very unique qualities and has perhaps one of the nicest R's we've ever seen.
7. Lonely Ghost
Lonely Ghost is the ghostly and squiggly font you've been waiting for. It's perfect to add flair to your YouTube channel art or blog visuals.
This font is a little more condensed than the rest, yet it perfectly fills out the space it occupies. It pairs well with icons and unique shapes, and its squiggles create the illusion of movement.
8. Posca Mad Thrasherz (For personal use)
Everyone in high school had that one friend who had just the coolest handwriting. Well good news if you didn't, because Posca Mad Thrasherz has your back. This is another choice that resembles a graffiti hand style. It's complex yet highly visible, and a perfect way to add some personal touch to your graphics.
Pair it with a minimalist sans-serif font, and it'll shine in center stage! As you can see above, it also works very well with illustrations.
Disclaimer: if you're wanting to use this one in a commercial setting, you'll need to reach out to the type designer.
9. Sister Spray (For personal use)
Our last free graffiti font we want to showcase is somewhere in between a bubble letter font and a spray paint style. Sister Spray is the easiest way to add a little texture and grit to your design! Zoom in and you'll even see little flecks of spray paint.
Disclaimer: Once again, this font is free for personal use only, so if you're wanting to use it in a commercial setting, you'll need to reach out to the creator.
10. Modak
Our last font to feature is Modak. We love this bubble font's thickness! It's definitely one of the boldest choices in this genre.
See how it pops in all lowercase? A font like this makes a huge statement while staying friendly and approachable. Add this one to the "fonts that look happy" genre we mentioned earlier. Use it in almost any case, as this one is quite versatile.
Final Thoughts
Hopefully, by now, you are inspired and ready to add some of these unique free fonts to your designs. Whether you're working on a personal project or creating some branding for your business, these are all unique and standout ways to go.
Fonts are so personal, and yet need to be versatile for their wide array of purposes. We hope you have at least one you love from this list that you can implement into your designs today! Remember at the end of the day, there are really no rules as to what style you can use for what type of project, it's just a matter of what feels right to you.
If you're wanting to see these fonts in action, you can import them all into Snappa with our Pro plan! Haven't tried Snappa before? Start your free trial here. Which of these unique fonts was your favorite? Let us know in the comments below!