If you want to excel in almost any business, you practically need customer testimonials right now.
Customer testimonials can make an enormous impact on any business. They can do everything from expanding your reach to helping you build trust or establishing a strong brand reputation. Strong and well-placed customer testimonials can have a direct correlation with more sales, more customers, and more profit.
So how powerful are customer testimonials exactly, and how can you leverage them for your business? In this post, we're going to discuss exactly that.
What Counts as a Customer Testimonial?
Customer testimonials are any documented review left by customers detailing their experience or satisfaction with your product or service.
This can be a product review on a product page on your site. It can be a LinkedIn, Facebook Page, or Google review. It can also be a formal testimonial that you solicit through email or text, or even a video testimonial you work with the client to create.
If it's a real review from a customer, it counts.
The Data Behind Customer Testimonials
Wondering exactly how powerful customer testimonials can be?
Let's look at the data:
Why Are Customer Testimonials So Powerful?
Customer testimonials are so powerful for the following reasons:
They build trust. Every restaurant says they're going to have the world's best burger, but only one person is really telling the truth. This is why customers don't entirely trust a brand's marketing messaging. They do, however, trust other consumers, and seeing customers talk about what they love about your brand goes a long way.
They can increase your visibility and reach. Reviews on platforms like Facebook and Google can actually help your business profile show up earlier in search results, and draw attention when it does show up. This means more clicks and more customers.
They can do the selling for you. Plenty of customers today spend more time researching purchasing decisions. They want to know that the carafe they're looking at won't explode in the dishwasher or that the dog toys they're getting will really be good for tough chewers. Seeing reviews mention their pain points or overcome their objections can be what earns you the sale, and the revenue.
How to Leverage Testimonials in Marketing
Testimonials are invaluable… but you need to be leveraging them properly. Here are four easy ways to start taking advantage of the testimonials you already have.
Feature Them On Your Site
You absolutely need to have customer reviews on your site for the most significant impact.
Product reviews should be shared on individual product pages, but they should also appear on key landing pages.
Service-based businesses should have a single "Customer Testimonial" page, where they share reviews, testimonials, and even case studies.
This can build trust in specific products and your overall brand, influencing buying decisions. This is true for both B2B and B2C brands.
Showcase Them in Emails
Many brands use email as a core part of the lead generation and nurturing process. Sharing snippets of well-written customer reviews can help sway customers' buying decisions. You can also include short review highlights from individual products to help promote sales quickly.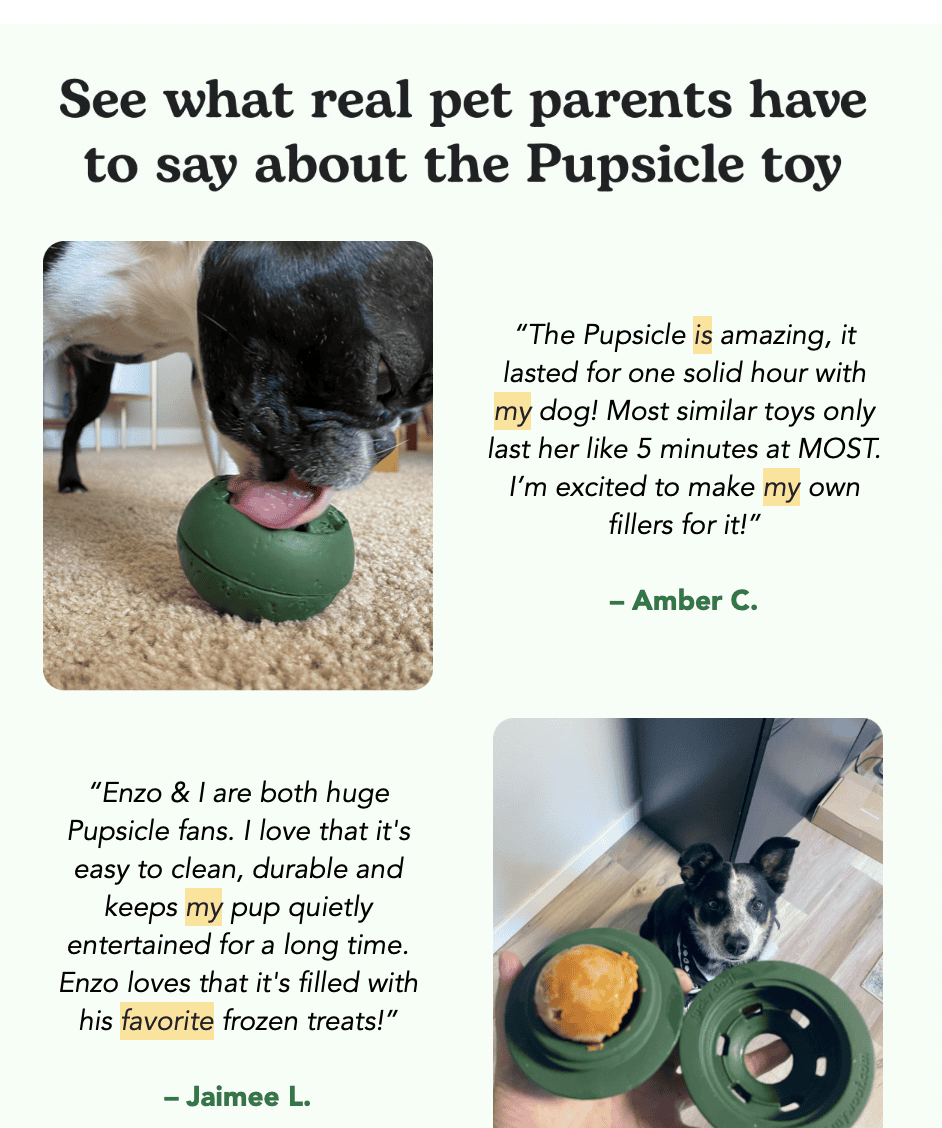 Use Them in Ads
Using snippets of particularly well-written reviews in your pay-per-click (PPC) ad campaigns is an excellent way to leverage testimonials. This is particularly true for retargeting campaigns, where users are slightly further in the funnel and they need that final push to purchase.
You can use the review text in the ad copy, but a great move is to add it to your product image as text overlay. Snappa's graphic design tool can help with that in just a few clicks. Make sure that you choose a review that highlights your USP, potentially overcomes an objection, and tells users why they should purchase.
Share Them on Social Media
Social media may be one of the first touchpoints users have for your business. It's common for users to "research" a business on social media before making a buying choice.
Sharing reviews on social media, therefore, is a great call. Occasional posts that mention reviews and thank users is a great way to go. You can also snag the strategy used below, where a wedding venue shares customer reviews from happy couples in an Instagram Story Highlight titled "Love Notes."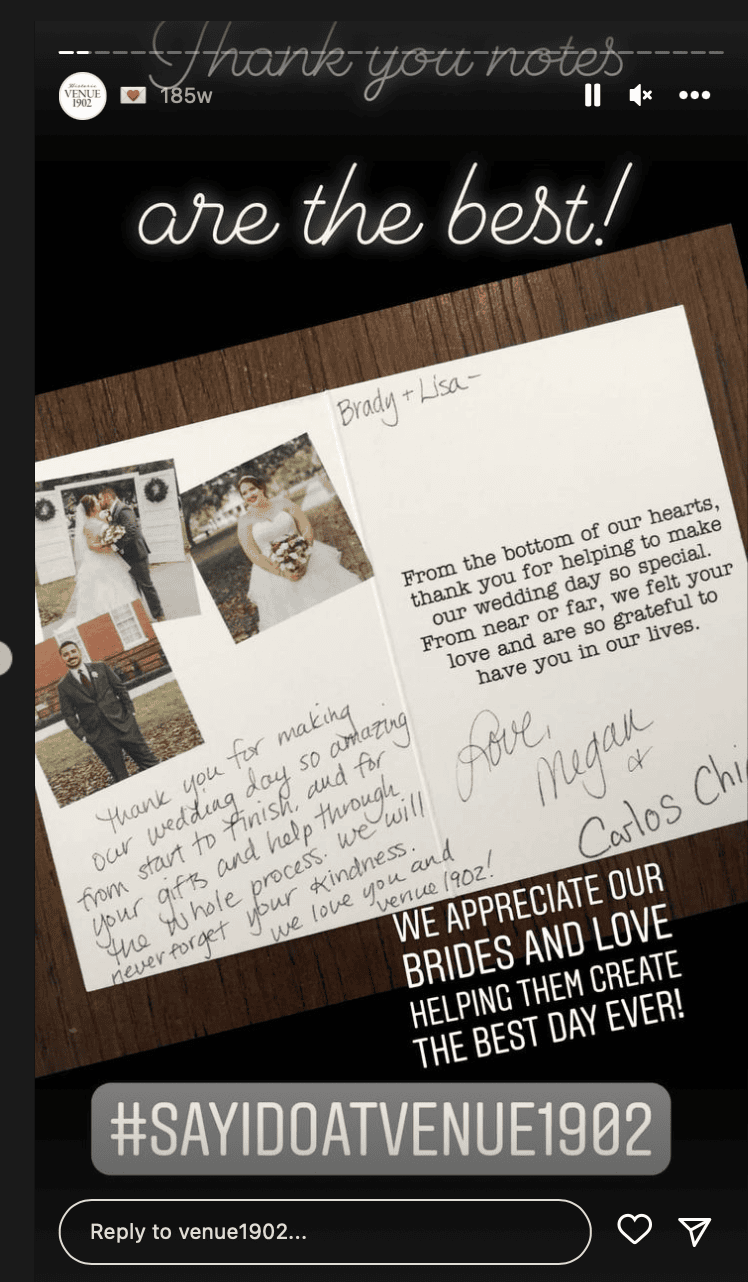 Final Thoughts
No matter what industry you're in or what size your business is, you need customer testimonials. They're a major part of the customer's decision-making process in both B2B and B2C industries, so make sure that you're actively collecting them and featuring them prominently. This will help you accelerate growth at a faster pace than most other marketing moves.
Looking to stay up to date with more tips to help grow your business? Read more from our blog here.