Discord has become a popular community-centric chat platform over the past several years, drawing millions of gamers, fandom groups, and loyal followers of small businesses. Although it began primarily as a chat app for gaming communities, Discord has rapidly expanded into multiple spaces. 
With over 150 million active users every month and 19 million active weekly servers, Discord is booming. Users who want to get in on the fun will need a properly sized Discord avatar (or profile picture) for their profile. 
It's easy to set up a great Discord avatar that reflects who you are as an individual or brand. Once you learn your way around the platform, it's easy to set up or change the image. If you're wondering about the right Discord avatar size and want to learn how to set your profile picture, read on.
Ideal Discord Avatar Size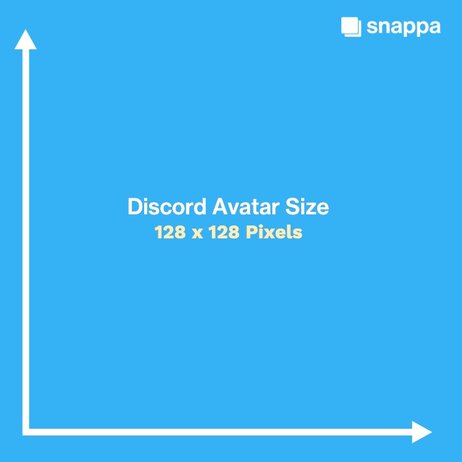 On Discord, the avatar size is 128 x 128 pixels. However, you'll actually want to upload a larger square image. Discord will automatically scale your image down to the appropriate dimensions, but you'll retain high-quality resolution in the process. 
Other Discord Avatar Image Requirements 
According to Discord, you can upload multiple file formats. Avatars can be in JPG or PNG format. If you're a paid Nitro subscriber, you also have the option of uploading an animated GIF for your avatar.  
How to Choose the Right Discord Avatar Image
Like any profile on social media, choosing the right image and optimizing the proper Discord avatar size is important. A picture can convey and communicate so much, so it's crucial to spend some time thinking about what kind of image you want to represent you or your brand on Discord. 
To cultivate brand awareness and help your users recognize you, you'll want to choose an image that aligns with your brand and is easy to understand at a glance. If your Discord use is more personal, then choose an image that reflects your interests or something about your unique personality. 
Eye-catching and colorful images work well for Discord avatars, as well as an image of your face (if you choose not to be anonymous) or an illustration that depicts you or your brand. Tools like Snappa can help with creating eye-catching custom avatars for your Discord profile. Let's take a look at how to create your Discord avatar, plus some best practices. 
How to Create a Discord Avatar 
If you create your profile picture for Discord in Snappa, you can get started by entering a custom graphic size on your main interface. Even though Discord's avatars appear at 128 x 128 pixels, we recommend starting with a larger square file. I entered 500 x 500 pixels to get started.

Once you've entered your image size, click Create. Snappa will display your graphic in the editor, and you can get to work customizing it. You can use pictures, text, graphics, or effects.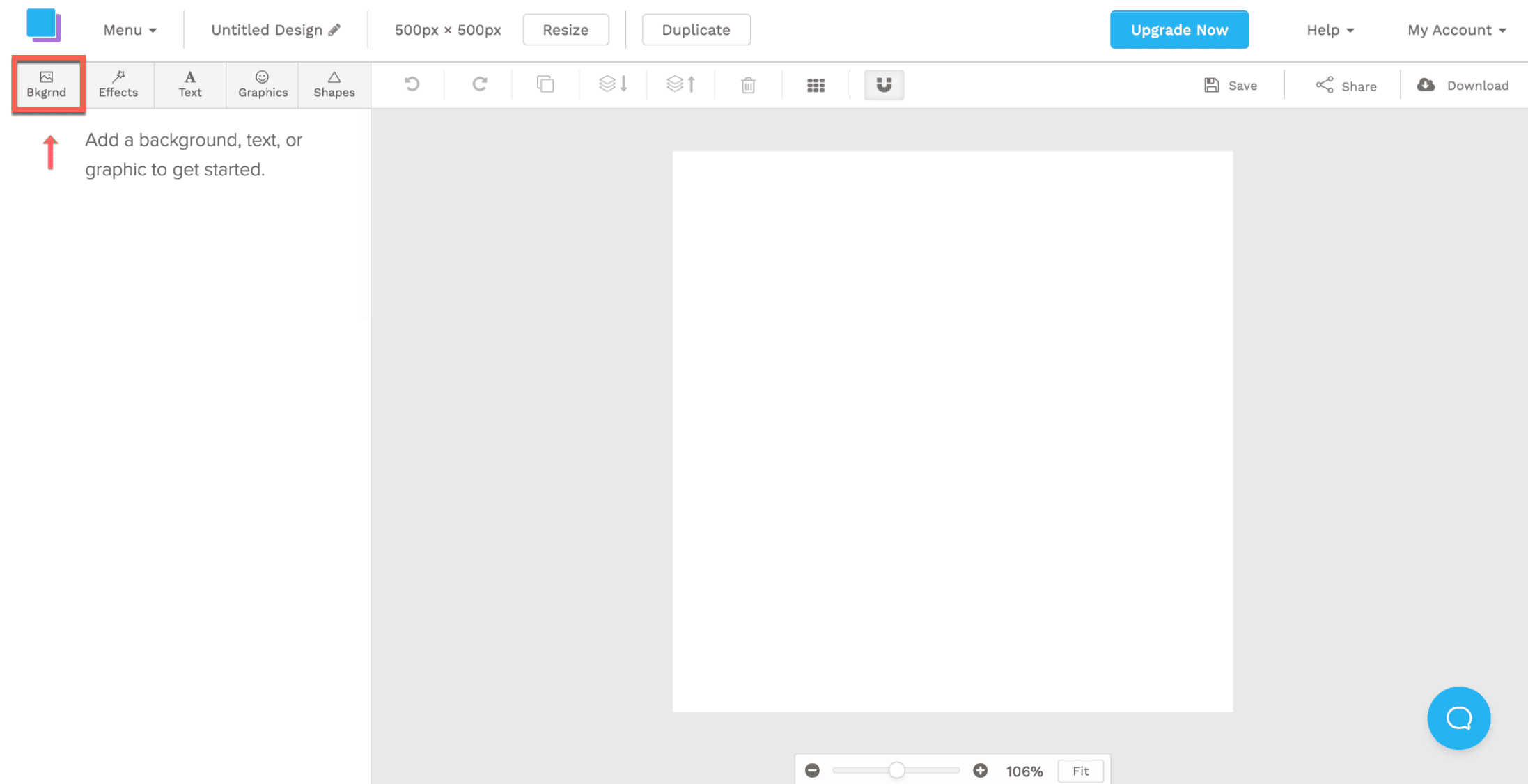 If you want to use one of our stock images, click the Background button and type in your search term for a wide selection of pictures. Once you've chosen an image that aligns with your Discord profile, select it and it will appear in your custom graphic.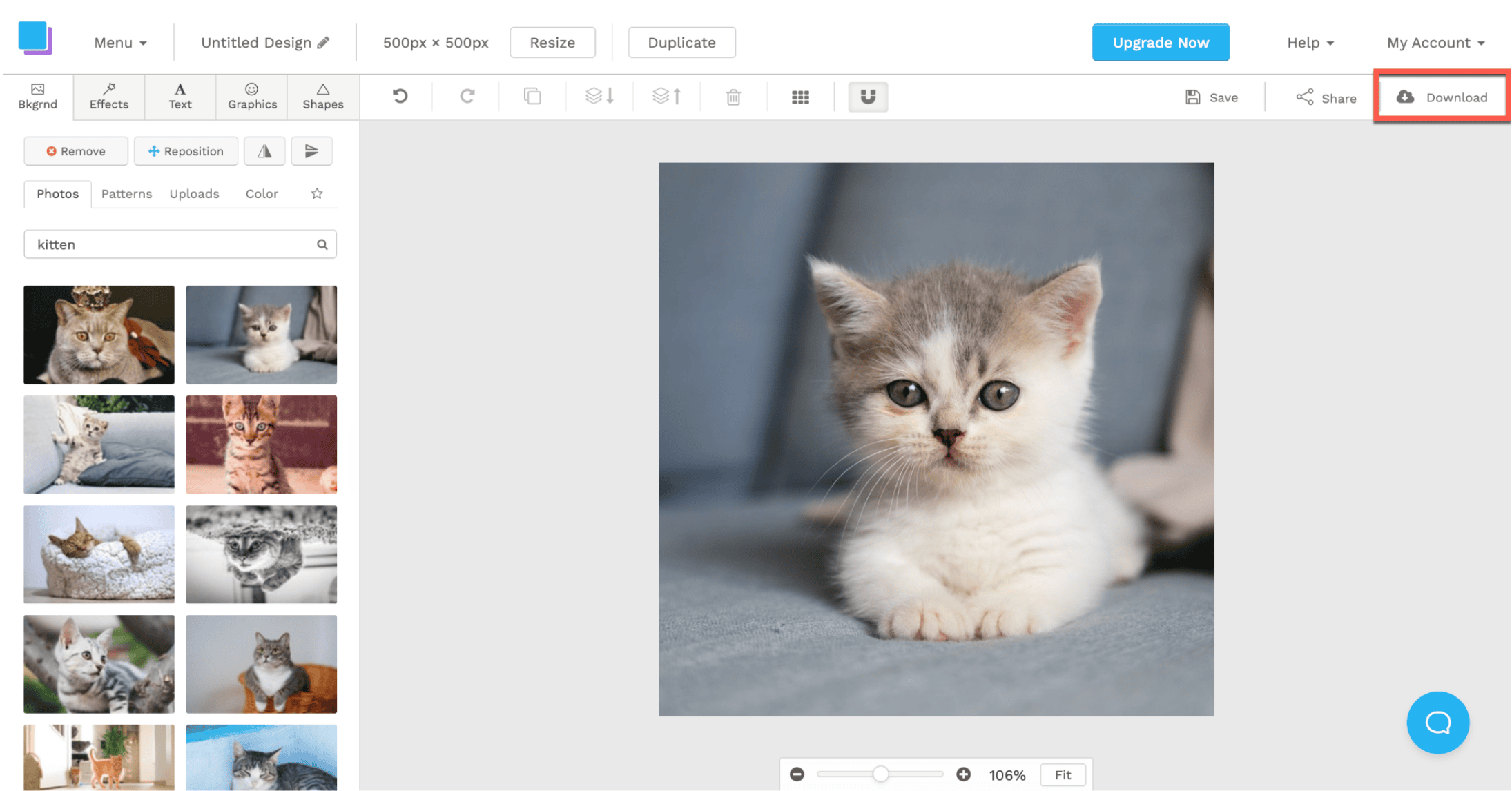 When you're satisfied with the positioning of your image, click Download. Keep in mind that Discord avatars are circular, so you'll likely need to zoom, reposition, and make adjustments to your profile picture when you upload it to your server. 
For the best resolution, consider downloading a PNG file from Snappa. If you're using a vector graphic such as a logo, check the Transparent background box at the bottom of the menu.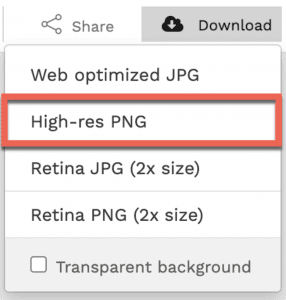 Once you've downloaded your file, you're ready to head over to Discord and set it as your avatar. 
How to Set Your Discord Avatar 
Now that you've created and downloaded an image that will optimize for the proper Discord avatar size, open your Discord app. In the lower right-hand corner of your screen, click the Settings cog by your username.

From User Settings, you can click User Profile in the left-hand navigation menu. Discord will display your profile, where you can click Change Avatar to upload your image. 
On the mobile app, swipe left as if you're viewing your channel list. In the bottom right corner of your device's screen, you'll see your avatar (or Discord's default). Click on the avatar to access your User Settings. You can add your new avatar simply by tapping on the profile icon at the top of your screen.
Here's the desktop view of Discord's User Profile: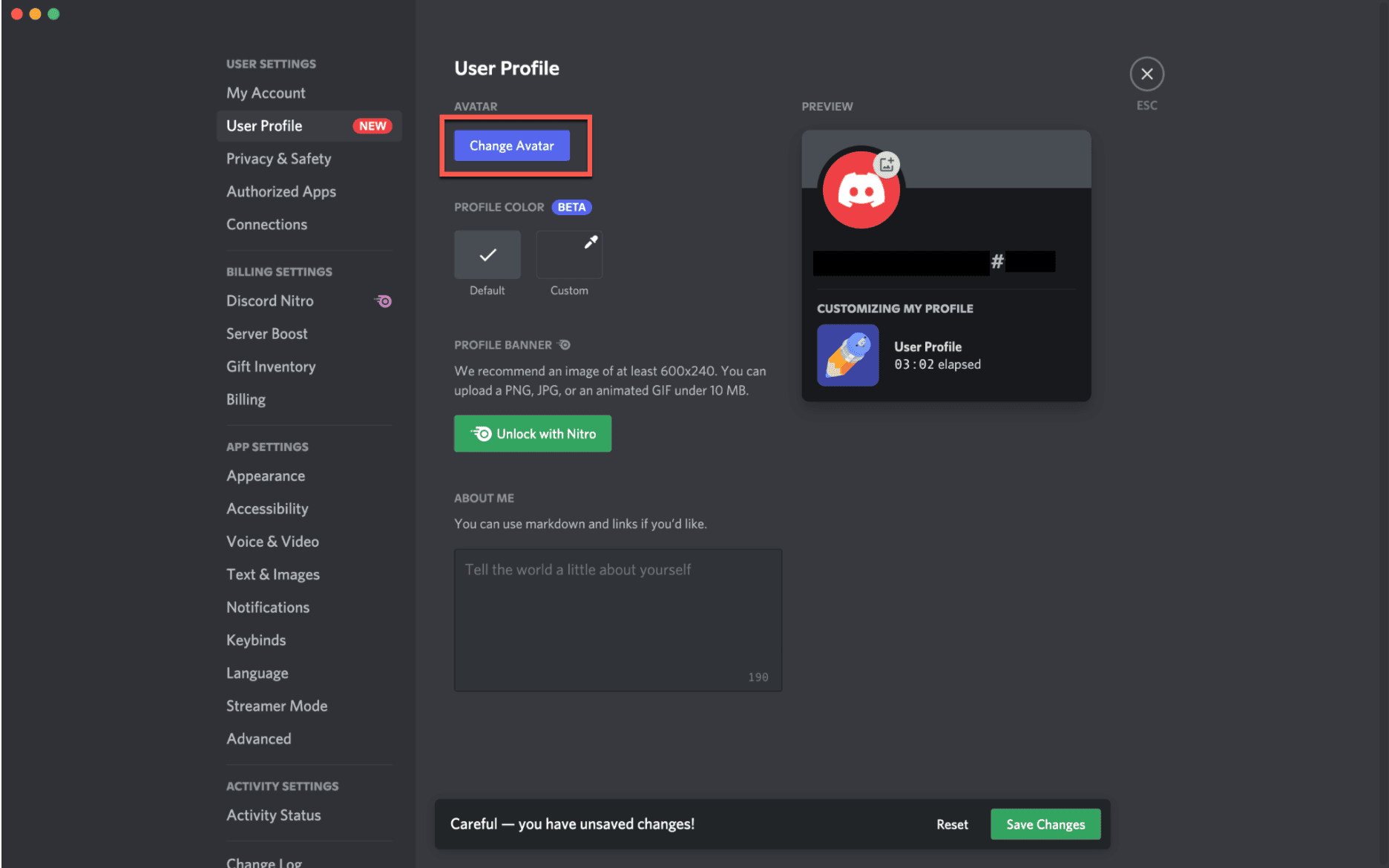 Next, upload the avatar that you created in Snappa. You'll get a chance to zoom in and adjust the image, as it will display as a round avatar. Click Apply to save your changes.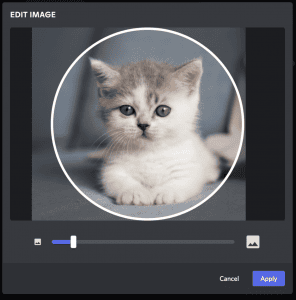 You should see your new avatar displayed on your User Profile now. Don't forget to click Save Changes at the bottom of the screen before you exit the page.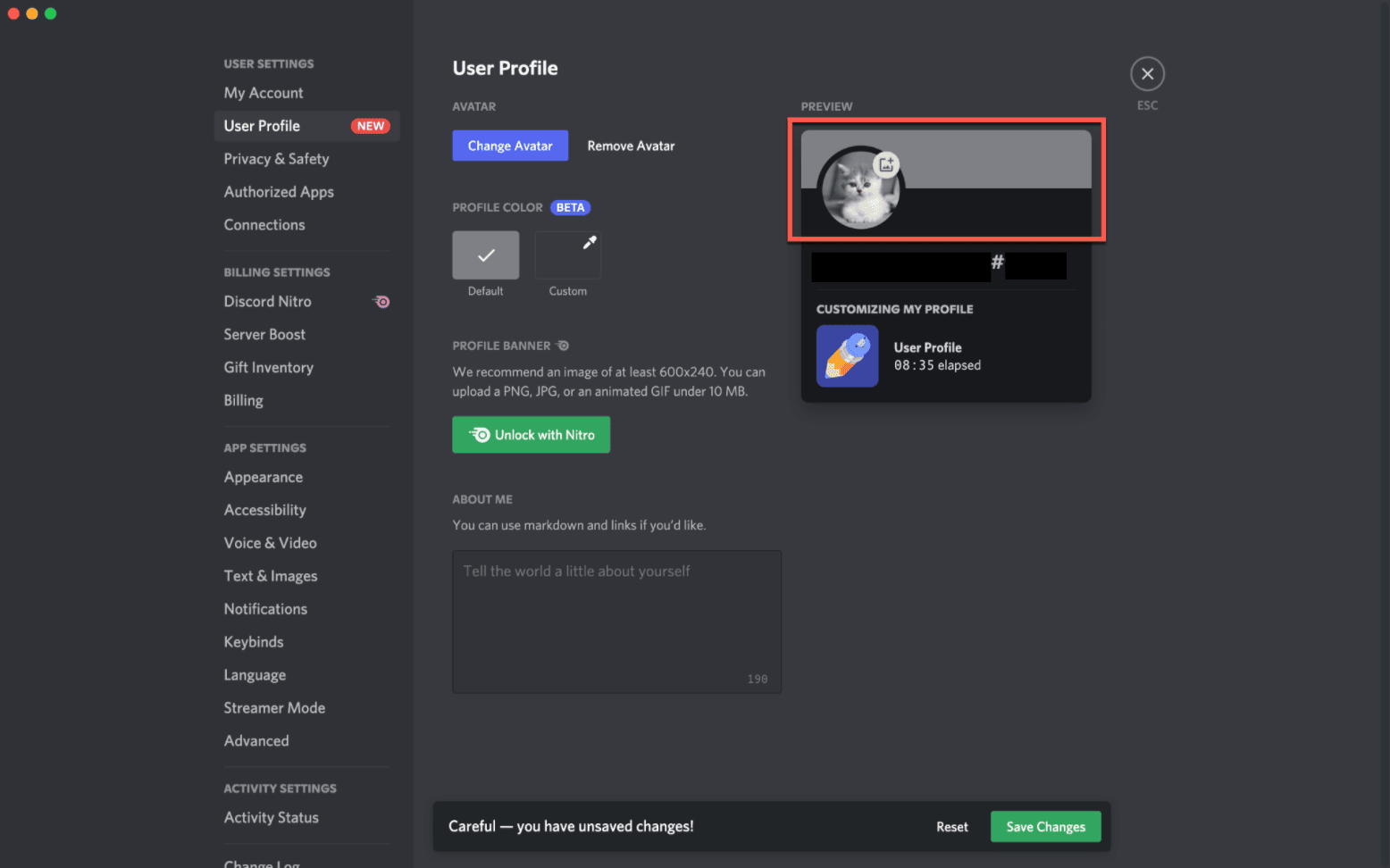 Now, you're ready to dive back into your server with a shiny new avatar! 
Discord Avatar Best Practices
There's more to your profile picture than just the proper Discord avatar size. For the best experience on the app, there are some best practices and guidelines you should follow. 
Use an image that's clear and high-quality. Even though your Discord avatar will display small on your screen, you still want it to be high resolution so your followers can clearly see it.

Avoid vague images. Select photos or graphics that make it easy to know exactly what your avatar is supposed to be.

Choose an avatar that aligns with your brand or your personality (or both, depending on your purpose for using the app). 

Avoid violent, hateful, or inappropriate images that go against

Discord's Community Server Guidelines

.
Discord Avatar Ideas
If you're wanting to make a really sharp avatar that isn't just a simple image, our software Snappa helps you make an awesome avatar image within minutes with our online profile picture maker.
Here are some of our favorite profile picture templates from Snappa. Whether you're an individual or a brand, these templates offer a unique way to display your company logo or photo. You can use any of them for your Discord avatar, just keep in mind that Discord will scale them down to size, and may compress them slightly.
Dotted Background Example:
Creator Example:
Simple Logo Example:
Pink Sky Example:
Patterned Logo Example:
Conclusion
Setting your profile picture on Discord is easy, especially since the platform will adjust your image to the appropriate Discord avatar size. Be sure to select an image that's best for you, and have fun!
If you need a little help creating a custom image for your Discord avatar, Snappa can help. We offer a library of images, graphics, and fonts to help you create the perfect profile picture for your server. Click here to get started for free. Have you seen any cool Discord avatars? Let us know in the comments!