Are you struggling to convert readers into email subscribers? Are too many people landing on your site then leaving without taking action?
If this sounds familiar, you need to create a lead magnet. Immediately.
Also known as an opt-in bribe (a term I'm not really a fan of), a lead magnet is any offer you give to a visitor in exchange for an email address.
The offer is often the extra push they need to become a subscriber. 
In this post, we'll hook you up with 9 ideas for creating highly effective lead magnets. And just as important, we'll explain how to make them effective. 
Not All Lead Magnets Are Created Equal
Depending on the situation, some lead magnets will be more effective than others. Your lead magnet of choice should be based on your audience, the type of product/service you're selling, and what your goals are.
No matter which one you choose, it must be relevant. In fact, using different lead magnets for specific posts will yield much better results than using one lead magnet throughout your entire site.
Let's say for example that you run a fitness blog. You might have an offer for an eBook containing your ultimate workout guide.
Now let's pretend that you just released a blog post about top 10 tips for eating healthy while on vacation. Offering a recipe guide as a lead magnet will likely convert a lot better than the workout guide. That's because someone reading a post about eating healthy is likely more interested in recipes compared to workouts. 
Now that you understand what a lead magnet is and how to make them effective, let's dive into our list of ideas.    
1. Email Course
An email course is a fantastic way to educate your users about a certain topic and build rapport along the way. By consistently providing value in their inbox, you'll undoubtedly be seen as an expert.
There's also another key benefit of an email course. It gets your readers used to opening email and hearing from you. This is crucial if you plan on using emails to communicate with your customers.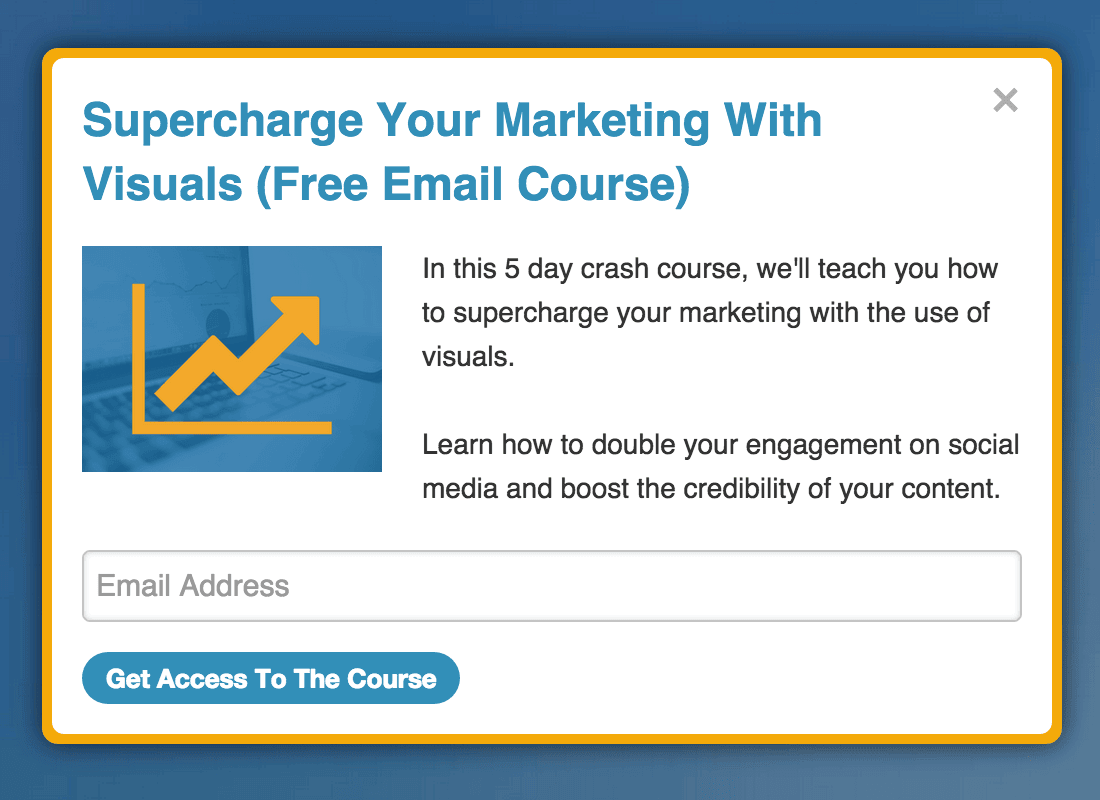 When visitors leave our homepage without trying Snappa, we present them with an offer to join an email course about visual content. This allows us to educate our users on the value of visual content and enables us to build a relationship at the same time.
Almost all email marketing providers now come with an automation feature. This allows you to send a series of emails to people who join your campaign. In our case, we're using Drip which even comes with email course blueprints.
Regardless of which email provider you're using, the process is simple. Break out your course into appropriate lessons, craft a catchy subject line for each one, then write out  your emails. For reference, here's the layout of our visual content course.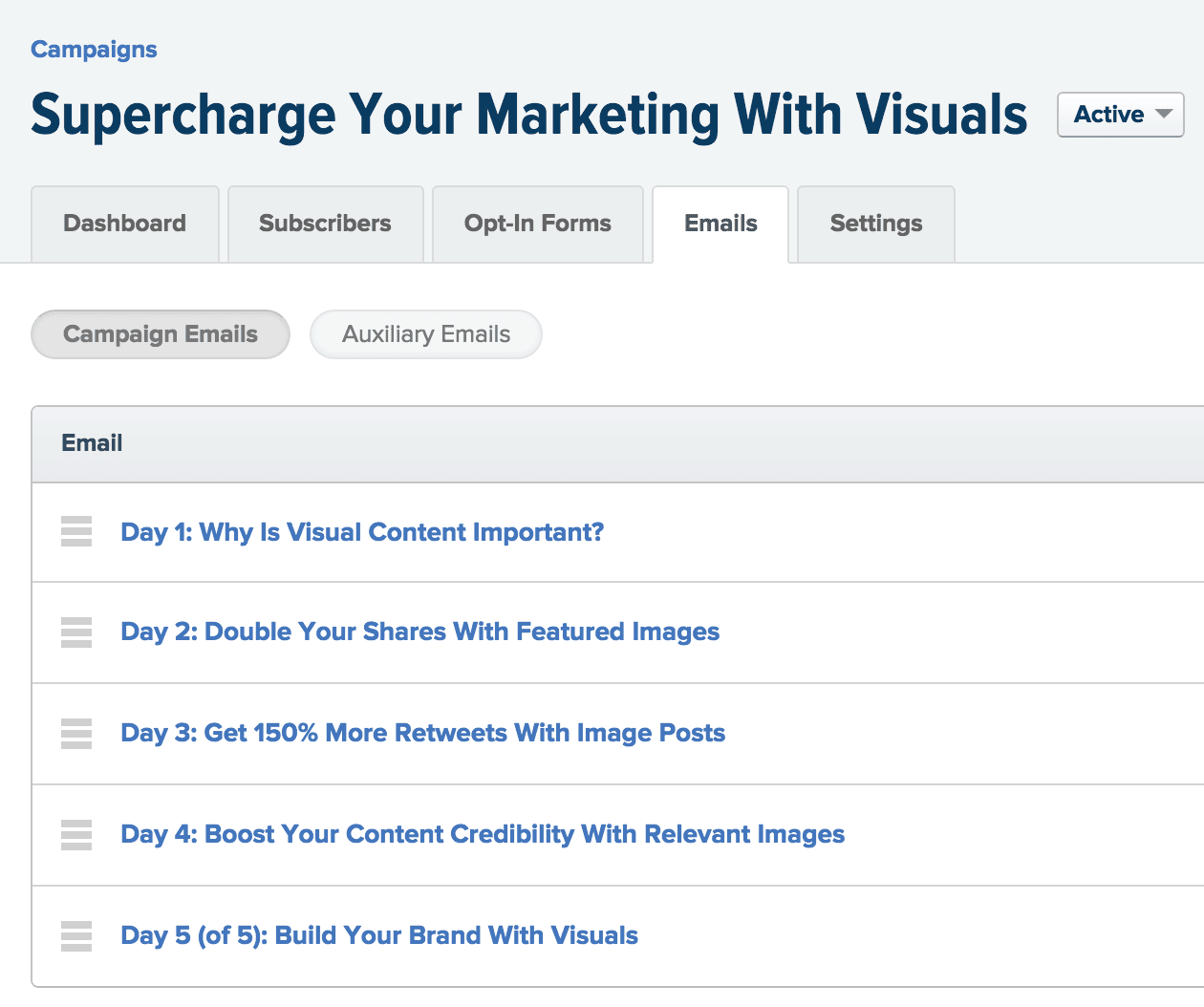 Click to tweet this lead magnet idea
2. eBook
An eBook is a fantastic way to establish yourself as an authority in your niche. Nothing says "I know my sh*t" like a 20+ page eBook.
If you already have a bunch of content on your blog, they're incredibly easy to put together. Just pick one topic or theme and use several different blog posts as chapters for your book. 
Alternatively, you can package a bunch of posts that span several different topics. This is exactly what Alex from Groove did when he put together the Journey to $100k ebook.
On our blog, you might have noticed our lead magnet up above. It's an eBook containing 39+ marketing hacks to grow your traffic, increase conversions, and generate more sales. You can also grab your copy here.
Note that your eBook doesn't need to be fancy. If your content is already published online, you can use a tool called PrintFriendly.
First, enter your URL and click print preview.

You'll then be presented with a print friendly version of your content. From here you can delete text, remove images and even modify the text size.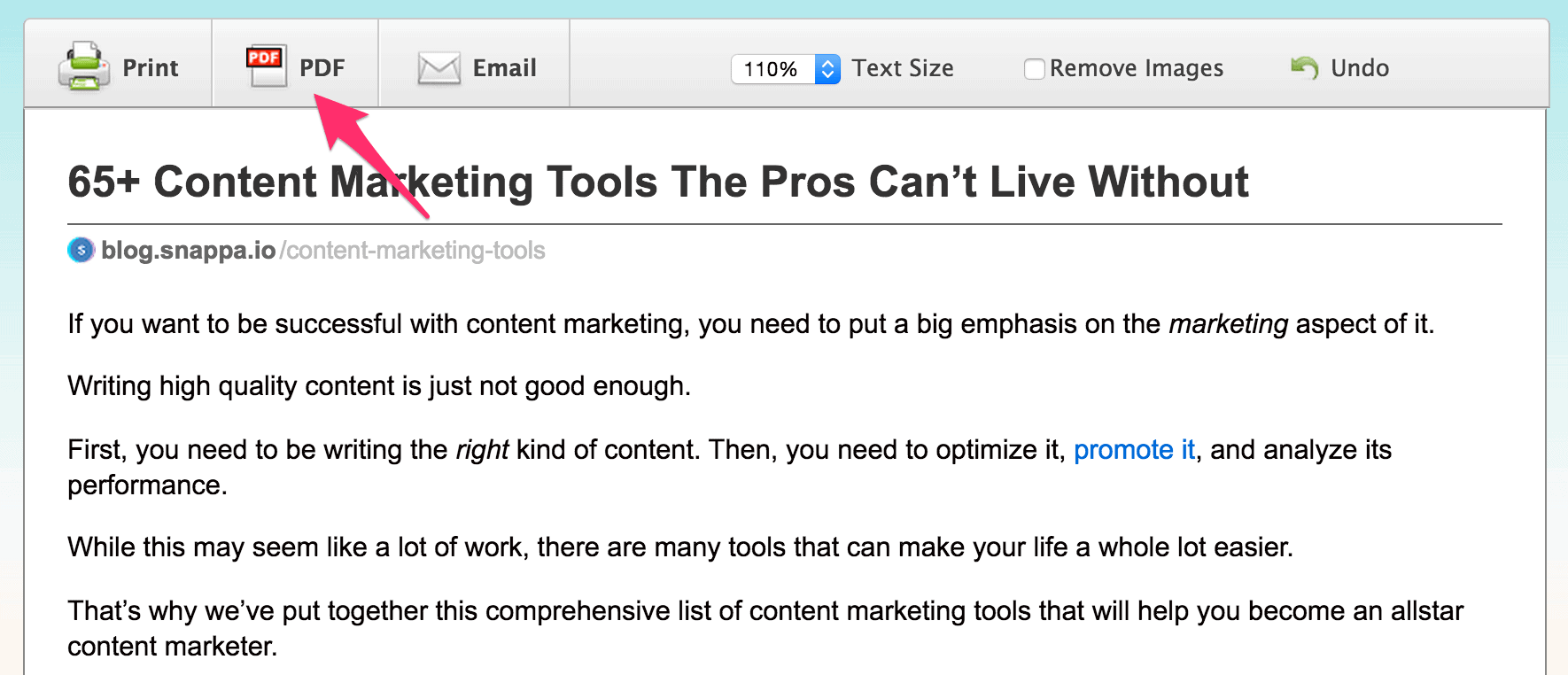 Once you're happy, just click the PDF button and you're ready to download.
If your content is not already published online, you can use Google Docs and Save As PDF.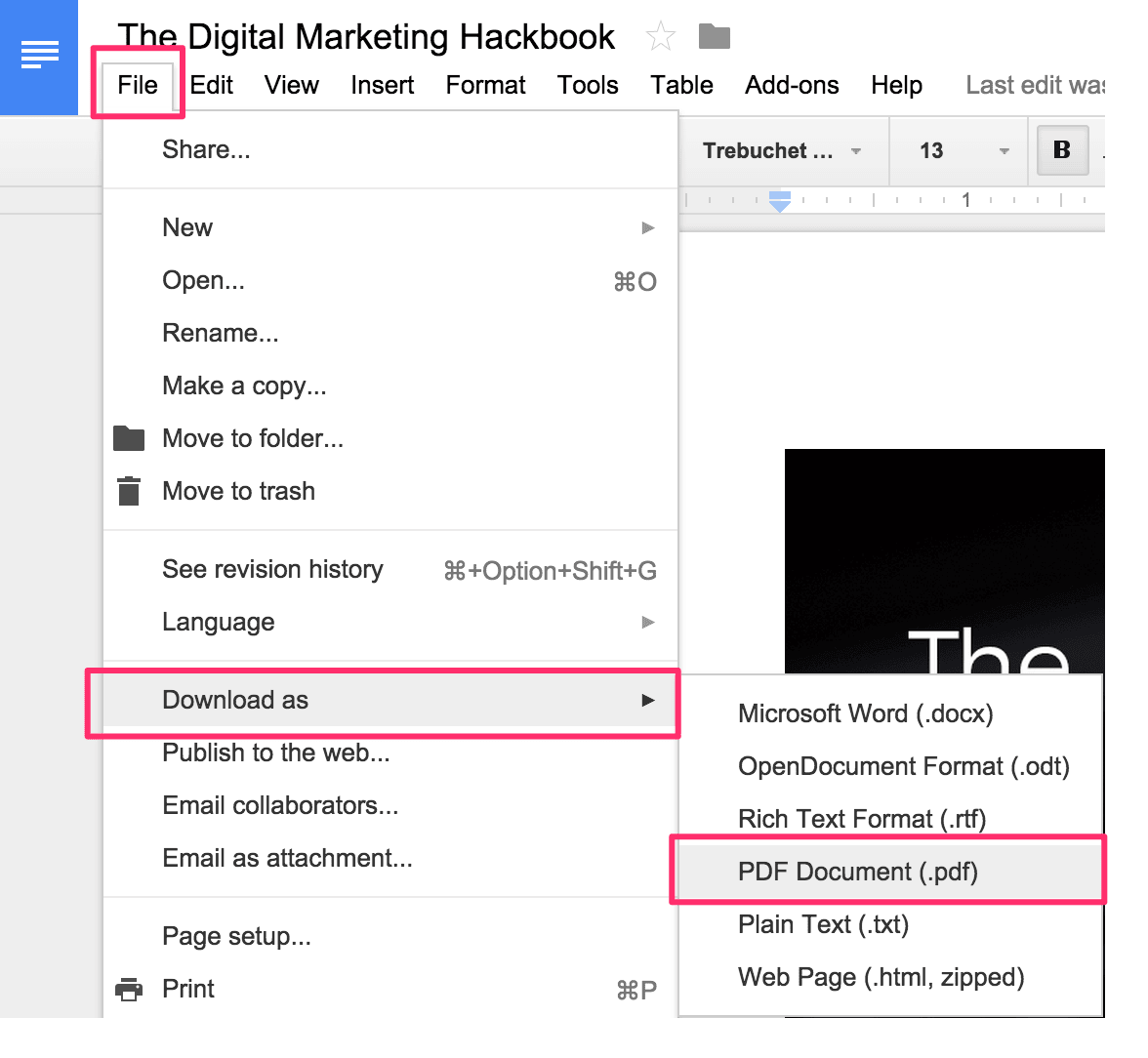 Click to tweet this lead magnet idea
3. Toolkit
Out of all the lead magnet possibilities, a toolkit is probably the easiest one to put together. And no matter what industry you're in, you likely have several tools that help you do your job. 
As an expert, you might assume that everyone knows about the tools you're using. The reality is, they probably don't. Case in point, our list of content marketing tools is our most popular blog post to date.
Putting together this lead magnet can be as simple as creating a new page on your site with a list of links and a quick description. When users opt-in, just redirect them to that page.
This can be easily accomplished with a list building plugin like SumoMe.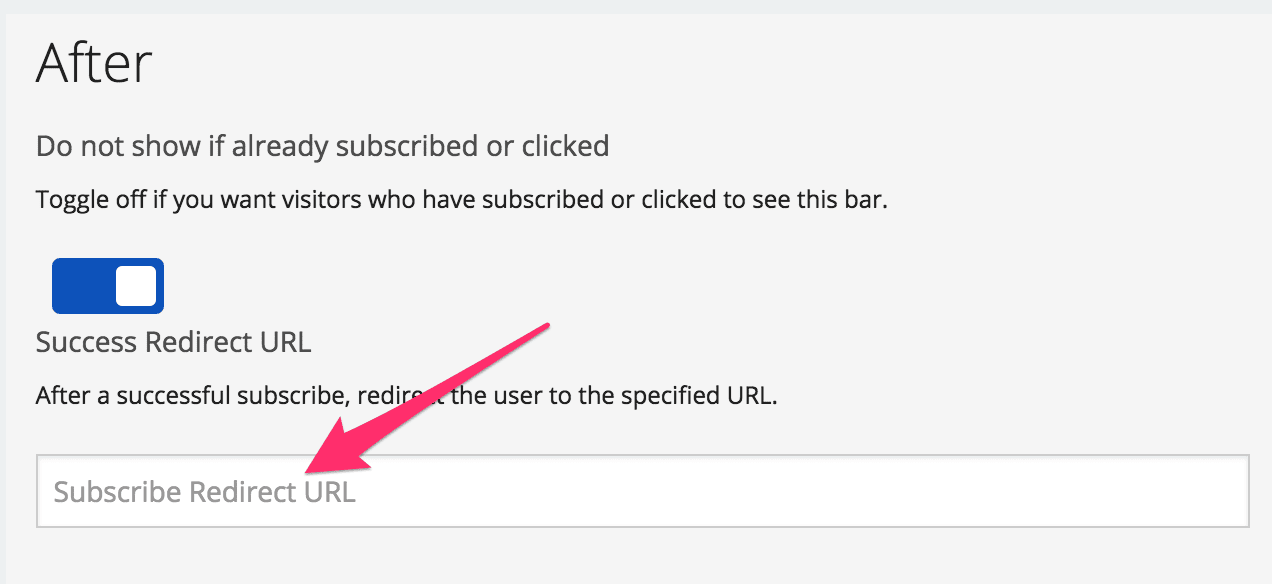 Click to tweet this lead magnet idea
4. Template
In another business I co-founded, we were selling premium web design templates. Content marketing was a big part of our strategy to bring inbound traffic on the site.
Initially, we had a terrible opt-in form that looked like this.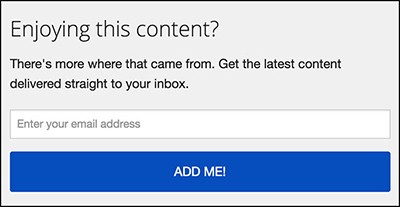 Realizing this was a terrible way to get subscribers, we offered a free template instead.
Adding this incentive increased our email signups by 384%. Here's what our graph looked like before and after the lead magnet.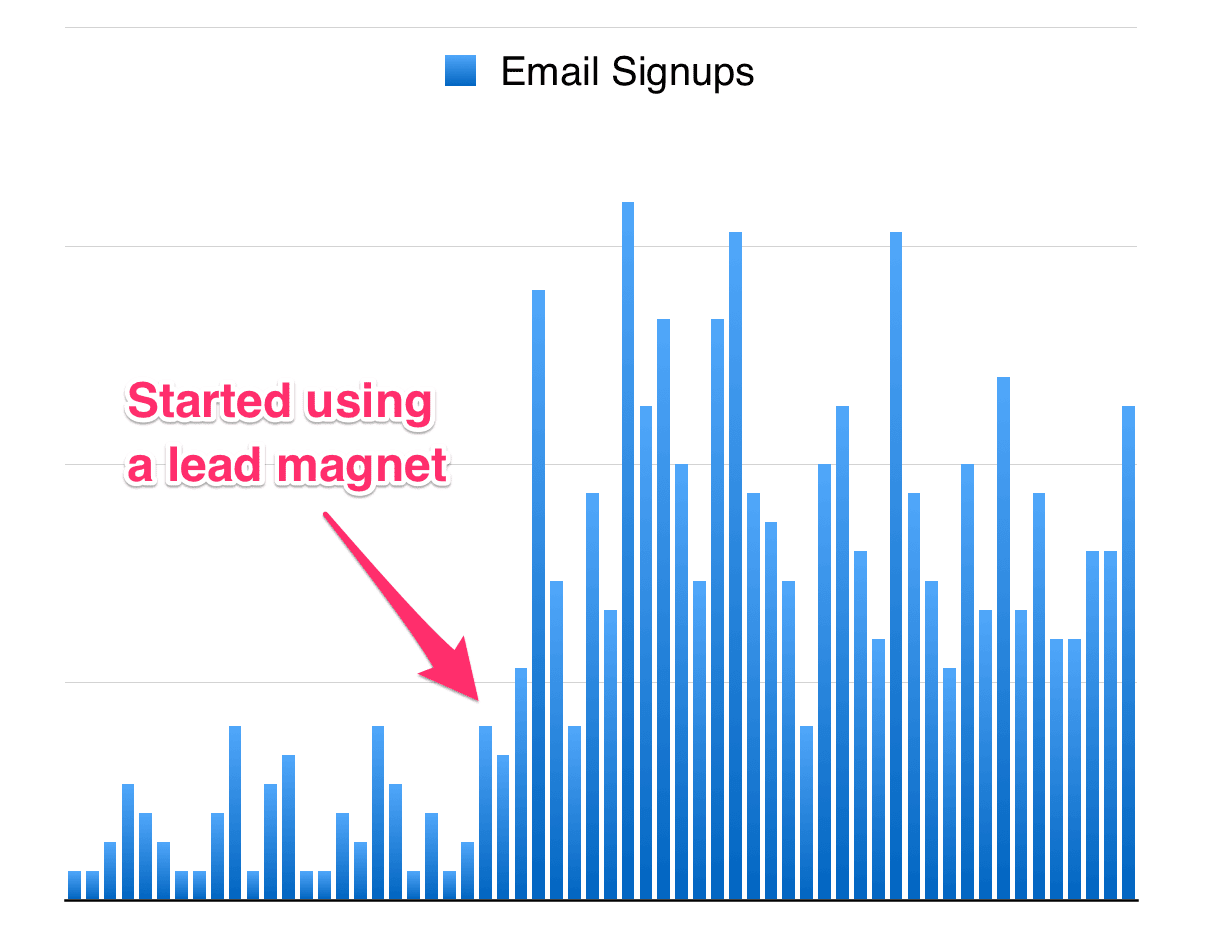 Now when we say template, it doesn't have to be an actual HTML template. It could be a simple spreadsheet or word document.
Look no further than Buffer. They provide a wide variety of social media templates that can be accessed with Google Drive.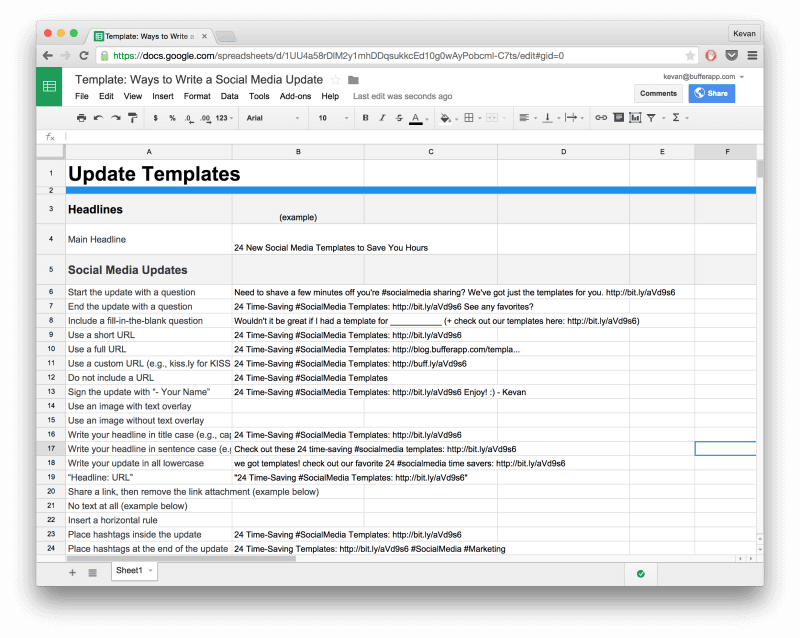 Click to tweet this lead magnet idea
5. Checklist / Cheat Sheet
When you're reading a super in-depth post, it's often easy to get lost in the details. 
This is where checklists and cheat sheets come in. They help break down large pieces of content into bite sized lists that are easy to act on. 
Look no further than Brian Dean from Backlinko. When he releases his monster case studies, he'll often provide a free checklist that shows his readers exactly how to implement his strategies step by step.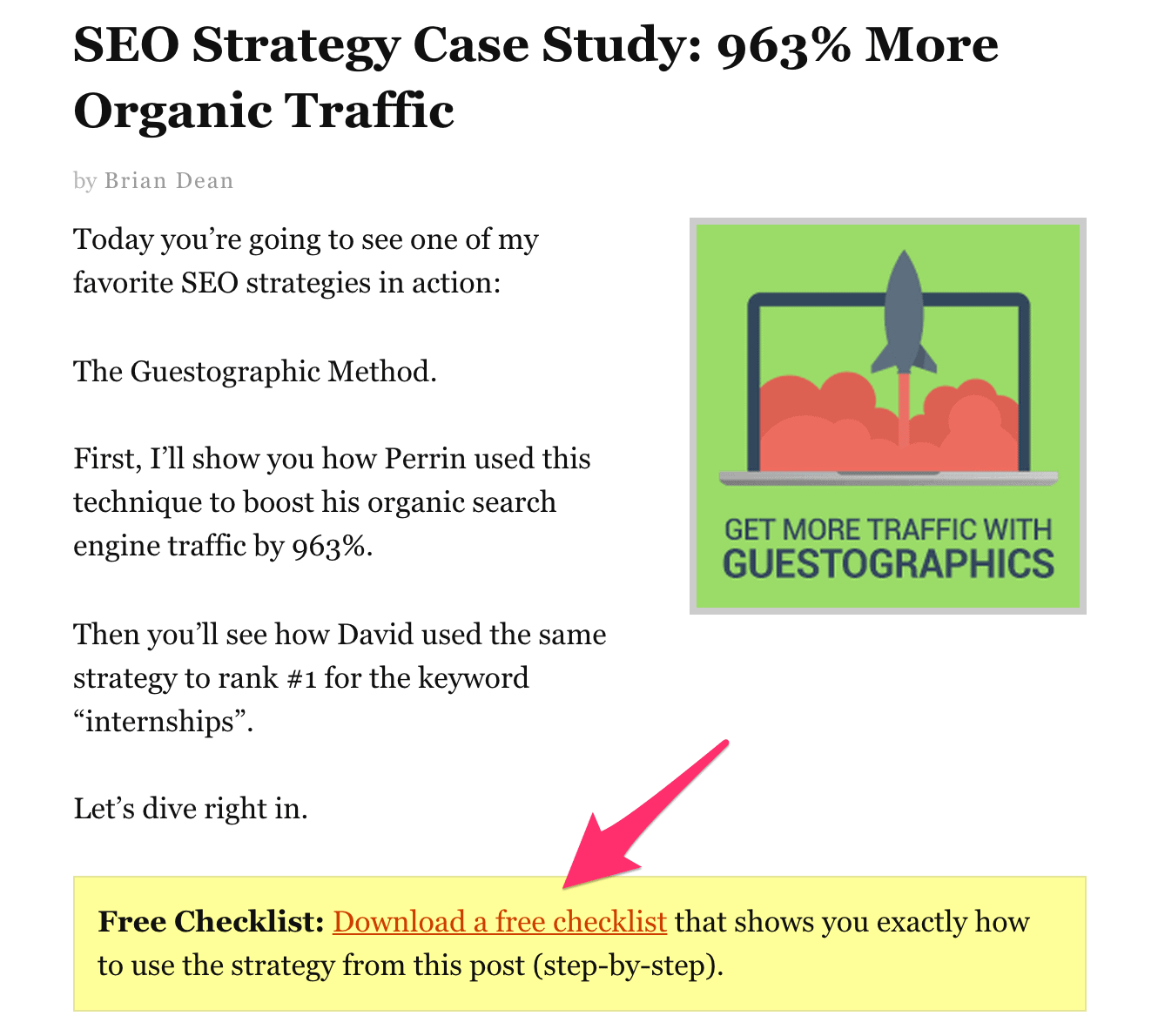 Click to tweet this lead magnet idea
6. How-to Video
While some people may prefer to digest written content, there are tons of visual learners as well. If you feel that your audience can learn better visually, a how-to video can make an excellent lead magnet. 
Bryan Harris from Videofruit is a big proponent of them and routinely puts them together as content upgrades.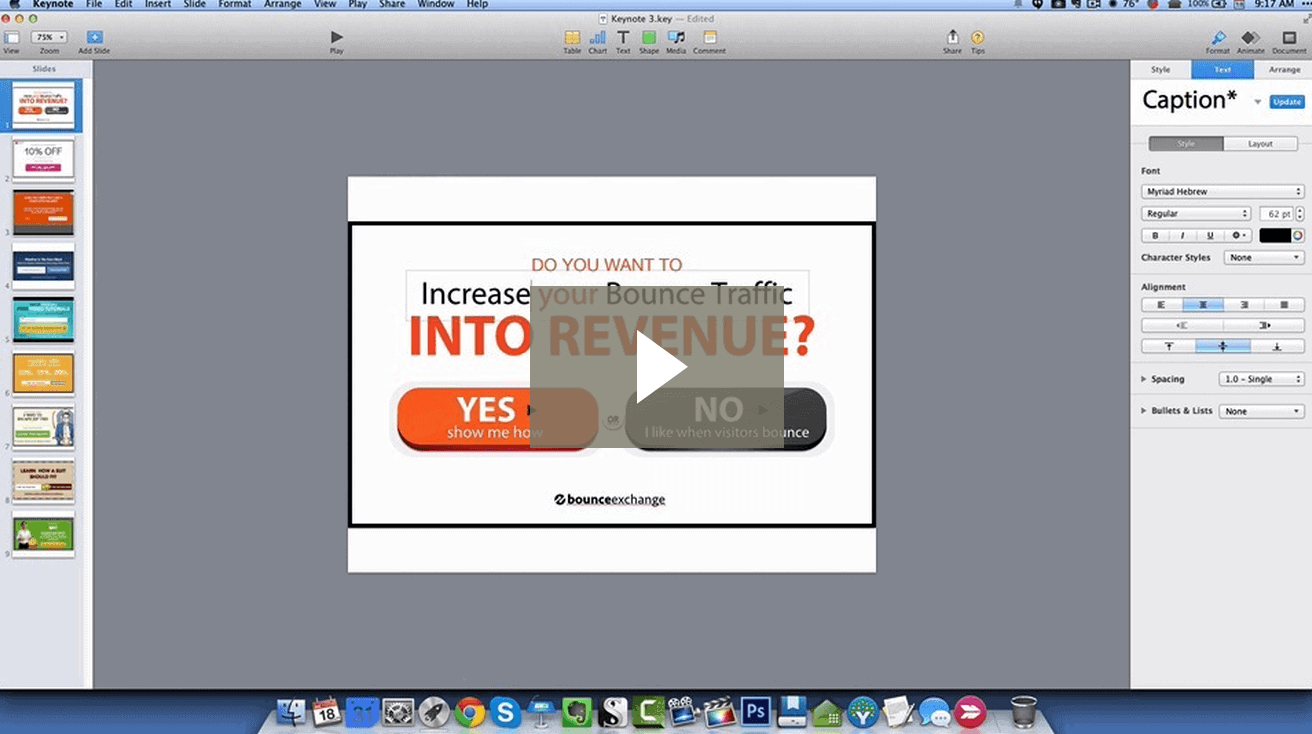 To record the video, you can use software like Camtasia or Screenflow. Both are really easy to use.
Before recording the video, prepare a simple outline. This will help you get through the video without slipping up too much. If possible, record it all in one take.
If you're worried about production quality, don't stress yourself out. By heading over to Amazon and searching for USB headsets, you'll find plenty of decent mics for less than $25. That's really all you need to record a quality how-to video.
Click to tweet this lead magnet idea
7. Free Sample
 Whether you're selling a physical product, a digital good, or a software as a service, offering a free sample can be quite compelling.
When users land on the BidSketch homepage, they're immediately prompted with an offer for a sample report. Since some people may not be ready to buy or start a trial, this is a fantastic way to show off their product while collecting emails at the same time.
Free samples can also work really well for digital products. When Nathan Barry promotes his ebooks, he'll often give away a free sample chapter. Using this strategy, Nathan has seen conversion rates of up to 5.2%.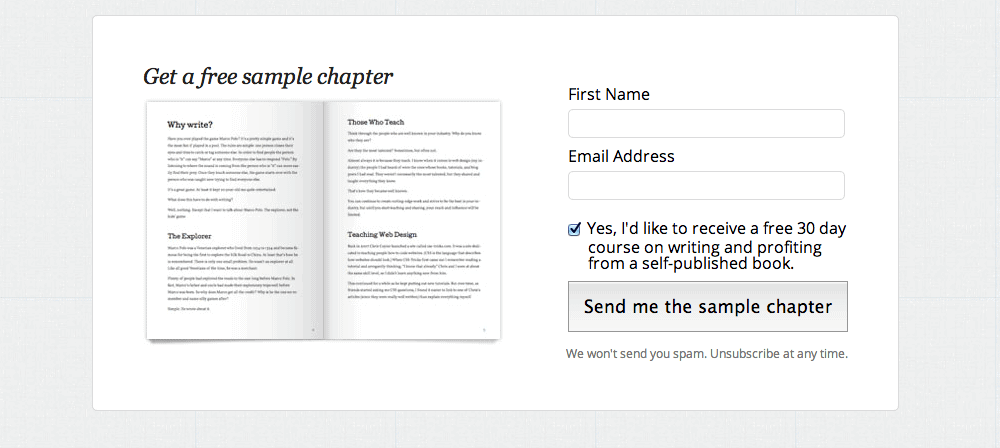 Finally, if your budget is big enough, you can even give out free samples of a physical product. This can work very well if you're selling high margin products like fragrances.
Click to tweet this lead magnet idea
8. Discounts & Coupons
If you're in the retail space, offering a discount in exchange for an email can be a fantastic way to grow your email list. While most people are not ready to buy the first time they visit your site, they'll often be interested in a coupon for later use.
Dodocase is an example of a brand that uses discounts to grow their list. Here's a lead magnet they used offering visitors 10% off their next purchase.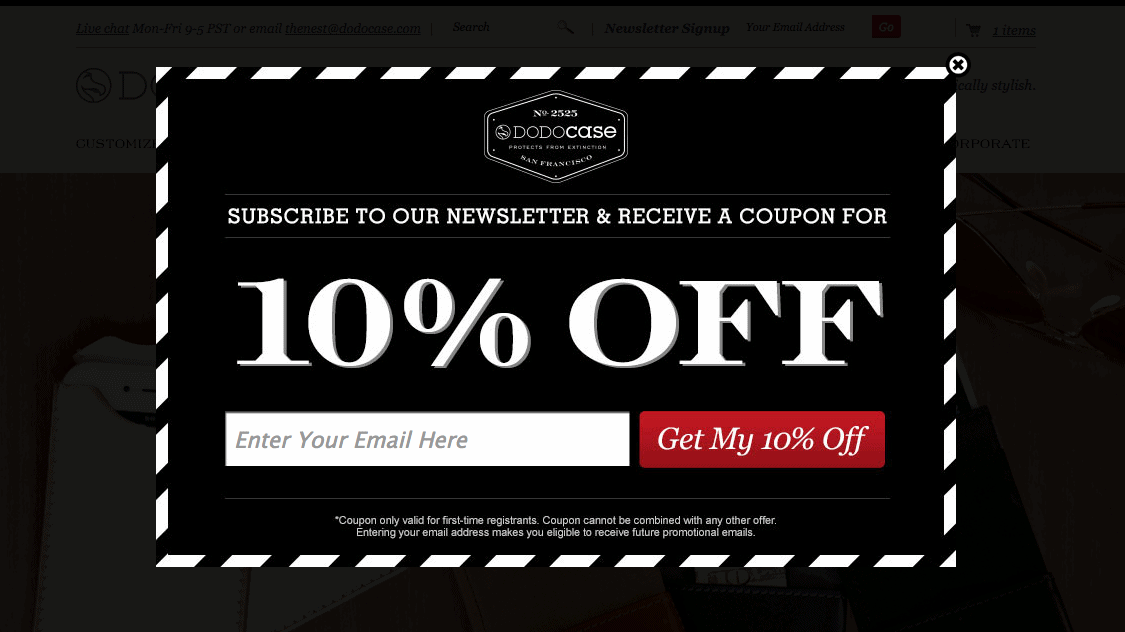 If you're running your store on Shopify, you can use a plugin like Pop-Up Window. If your store is self-hosted, the options are limitless.
Click to tweet this lead magnet idea
9. Free Consultation
A free consultation can be a great way for coaches and consultants to capture leads. This is especially true if you're selling high ticket services and it's worth your time.  
When most visitors land on your website, they're hardly ready to buy your services. However, if you offer a free consultation and actually provide value over the call, it will immediately build trust with your potential client.
If your prospect doesn't become a client, you can add them to an email sequence that continues to educate them about your domain expertise. As you continue to deliver value, your leads will become warmer and warmer over time.
Click to tweet this lead magnet idea
Conclusion
At this point, you should have multiple ideas for creating highly effective lead magnets. Just remember… the more relevant, the better.
If you've had success using lead magnets, let us know in the comments below.