Pinterest is an excellent tool for brands and marketers that want to get their visual content and products seen by a wide audience. Searches on Pinterest are largely visual–in fact, 600 million of the searches on Pinterest every month are visual searches. If you want to get your products and content in front of users–and even sell directly from the platform–Pinterest is an effective way to do so.
Pinterest has over 320 active monthly users, 71% of whom are female. Many Millennial users use Pinterest to help them discover new products and ideas. Fifty-two percent of corporations based in the U.S. have a branded Pinterest account. Because of its shoppable pins feature, Pinterest is also now a popular hub for ecommerce.
In order to see the results you want from your Pinterest account, you'll need to engage in Pinterest best practices, including choosing the right image for your pins. Having attractive is critical, as your visuals on Pinterest are what will drive the majority of engagement with your brand on the platform. Your image is the most important piece of the puzzle, but you'll also want to make the image brand-centric–with a logo and context–and add text if it makes sense for the visual. The problem is that many marketers neglect to optimize their images for the platform. And letting that detail slip can cost you followers, engagement, and, ultimately, sales.
The size of your images on Pinterest is the most important detail you must absolutely get right. That's because the users browsing Pinterest are visually driven and seeking out beautiful images that pique their interest. Rather than throwing posts up to fill pin boards, brands should take the time to optimize their images. 
In this post, we'll share why Pinterest image size matters, what size you should be making your images for the platform, and some best practices you should follow whenever you post to Pinterest. 
Why Pinterest Image Size Matters
Pinterest image size, including dimensions and aspect ratio, affects how your Pins show up on your boards and in your users' feeds. In order to get the most aesthetically pleasing Pins possible, you need to pay special attention to the dimensions of your Pins. You want your Pins to be both eye-catching and well-placed when your users come across them.
In addition to looking attractive, you want to avoid having your Pins awkwardly cropped. When images don't display properly in users' feeds, you risk losing their attention, or having them scroll right past your Pins without giving them a second glance.
Worse, you could lose valuable ad spend if you've paid to sponsor a Pinterest post that is not correctly optimized for the platform.
Missed opportunities are painful enough, but losing money on ads—which are capable of running with poorly-cropped images, unfortunately—is worse. Luckily, these issues are easy to avoid–it just takes a little bit of careful planning and information gathering. One of the most important things you need to know is the ideal sizes for your Pinterest posts.
The Ideal Pinterest Image Sizes
The best Pinterest image size depends on the purpose of the Pin you're sharing (or sponsoring, if you're purchasing an ad). Depending on what type of image or video you're going to be pinning, you'll want to think through the information you're trying to convey, in addition to the purpose of the media itself. 
Universal Qualifications
If you've used Pinterest, then you're likely familiar with the way different Pins are formatted on the platform. From standard Pins to videos and Story Pins, each type of post on Pinterest has its own unique look and feel. 
In general, the following recommendations apply to all image and video types on Pinterest:
All images and videos should be optimized in vertical format for mobile devices. Horizontal images and videos will be cropped in the feed and may not appear as you intend them to

Recommended file types for image Pins are PNG or JPEG

Maximum file size for images varies, depending on the type of post (for example, standard versus carousel)

Recommended file types for video Pins are MP4, MOV, or M4V with H.264 or H.265 encoding

Maximum file size for videos is 2GB

Story Pins can be image or video posts. Story Pin images may be in BMP, JPEG, PNG, TIFF, or WEBP format 

Videos may be MP4, MOV, or M4V 

Maximum file size for Story Pins is 20MB for images and 100MB for videos
Pinterest Profile Photo
Your profile photo represents your brand on Pinterest and is one of the first things users will see when they visit your profile. It's important to make sure this image is optimized for the platform. Keep in mind that the profile photos on Pinterest are circular, and choose your image accordingly.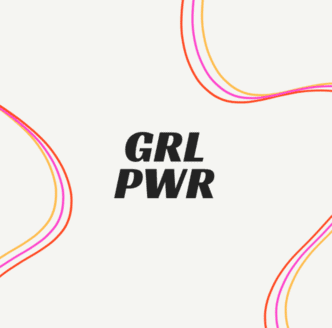 Image Size Guidelines 
Recommended dimensions of 165 x 165 pixels

The recommended aspect ratio is 1:1
Cover Photo
For your cover photo, consider using a landscape-formatted image that will display well horizontally, both on desktop and the Pinterest mobile app. Make sure you choose an image that's on-brand and fits well with the aesthetic you're going for. Cover images should be clean and uncluttered so they add to your profile, rather than taking away from it.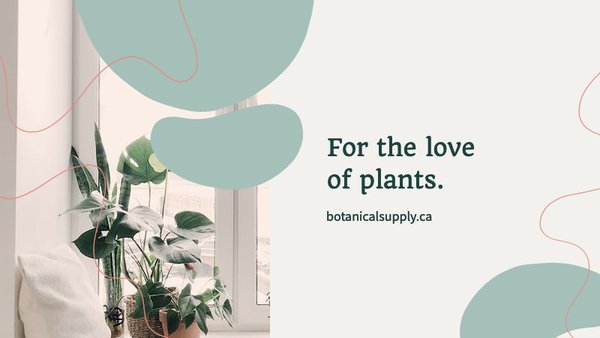 Image Size Guidelines 
Recommended minimum dimensions of 800 x 450 pixels

The recommended aspect ratio is 16:9
Standard Pins and Ads
These are your everyday Pinterest posts–the Pin format you've likely seen most often. They're also the Pins you'll sponsor if you purchase a standard ad on the platform. They're slightly elongated, vertical images. Make them pop with a little color or some well-placed text that communicates your brand message to the viewer.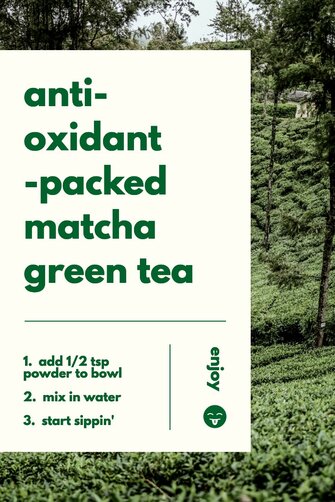 Image Size Guidelines
Recommended dimensions of 1000 x 1500 pixels
No smaller than 600 x 900 pixels
The recommended aspect ratio is 2:3 for standard Pins, shopping ads, and app install ads
Max image file size of 20MB
Keep the recommended aspect ratio in mind when you're creating your Pins. Improperly sized Pins will be truncated in the feed, meaning a person won't be able to see the entire Pin when they're scrolling through in their app. You want your Pins to appear in all their glory, so size them carefully.
Long Pins
Long Pins display and convey more information than standard or square Pins. When you post a long Pin, be sure it adheres to the aspect ratio and size recommendations. Otherwise, it will be cut off in your users' feeds and they won't be able to see the entire image.
Image Size Guidelines
Recommended dimensions of 1000 x 2100 pixels
The recommended aspect ratio is 1:2.1
Max image file size of 20MB
When creating long Pins, consider positioning the text in the middle of the image. That way, if it's cut off in the feed, your users will have a better chance of being able to read it.
Infographic Pins
Technically, infographics are not recommended for Pinterest posts. However, they're often shared in the platform and can be a useful tool for your brand, provided your users are willing to click on them in order to see all the information. Expect any infographic Pin you share to be truncated, or cut off, in the feed, since they're often larger than Pinterest's recommended image sizes.

Image Size Guidelines
Recommended dimensions of 1000 x 3000 pixels.
The recommended aspect ratio is 1:3.
Max image file size of 20MB.
Square Pins
Square Pins are great for compact, shareable images that fit well with your brand aesthetic. While it's possible to repurpose Instagram images to your feed, it's not recommended. In fact, Instagram's recommended image dimensions are actually a bit larger than Pinterest's, coming in at 1080 x 1080 pixels.
Image Size Guidelines
Recommended dimensions of 1000 x 1000 pixels
The recommended aspect ratio for square Pins is 1:1
Max image file size of 20MB
Carousel Pins
Carousel Pins are posts that you can share as either a standard post, or a sponsored post. These Pins hold up to five images that your users can scroll through. Make sure you choose images that fit well with your brand message to get the most out of your carousel Pins or ads.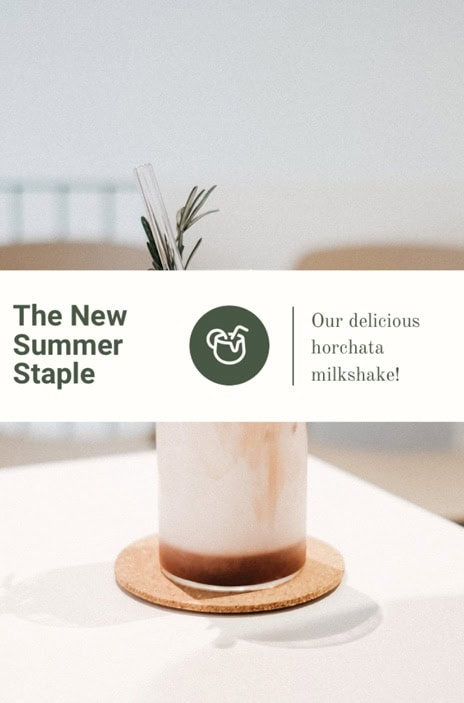 Image Size Guidelines 
Recommended dimensions of 1000 x 1000 pixels or 1000 x 1500 pixels.

The recommended aspect ratio for carousel Pins and ads is either 1:1 or 2:3, depending on the size of your image. 

Max per-image file size of 32MB.
Collections Pins
In the Pinterest feed, Collections Pins show up as a primary image above three additional images. The top featured image should be the larger of the four. Collections Pins may be organic or sponsored.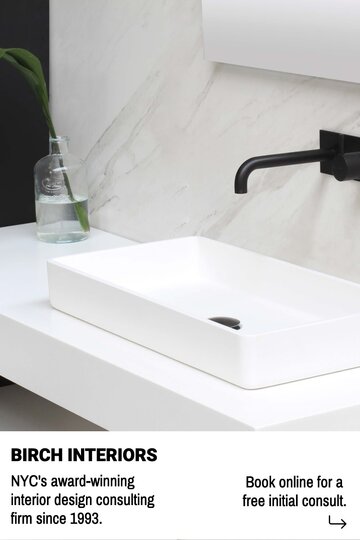 Image Size Guidelines 
Recommended dimensions of 1000 x 1000 pixels for the smaller images; alternatively, 1000 x 1500 pixels for the featured image

The recommended aspect ratio is 1:1 for the smaller images and 2:3 for the primary image

Max image file size of 10MB
Story Pins 
Story Pins are a newer feature in the Pinterest mobile app, allowing users to keep up with creators through real-time, disappearing posts. These Pins support both images and up to 60 seconds of video. If you haven't tried out Story Pins yet, now might just be the time to get started.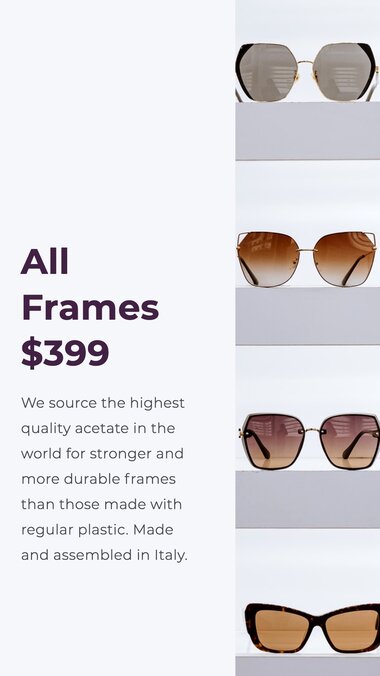 Image Size Guidelines 
Recommended dimensions of 1080 x 1920 pixels.

The recommended aspect ratio is 9:16.

Max image file size of 20MB.

Max video file size of 100MB.
Pinterest Video Pins
Just like on most social media platforms these days, video is a high performer on Pinterest. Vertical video works best, with engaging captions so your users will have full access to their content. Keep in mind that some users need accessibility, while others prefer to keep their phones on silent while they scroll.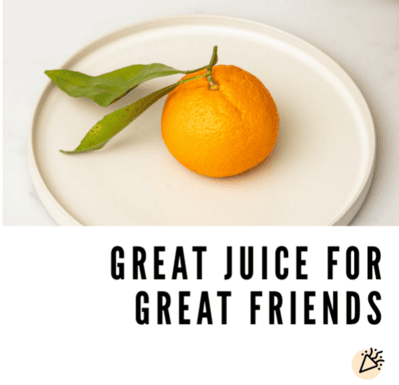 Video Size Guidelines 
The recommended aspect ratios are 2:3 (standard video Pin), 1:1 (square video Pin), 1:2 (long video Pin), 9:16 (vertical video Pin)

Max video file size of 2GB.

Recommended length of Pinterest videos is between four and 15 seconds. 
How to Ensure You're Getting Correctly-Sized Pins 
Although planning is necessary, there are tools to help you get the image sizes you need so your Pinterest account can look its absolute best. Social media graphics tools such as Snappa can help you create consistently-sized, attention-grabbing images that stand out on your Pinterest board and get more eyes on your brand. 
In fact, on our dashboard, we offer customizable Pinterest image templates, in addition to custom-size graphics you can create to suit your specific needs on the platform.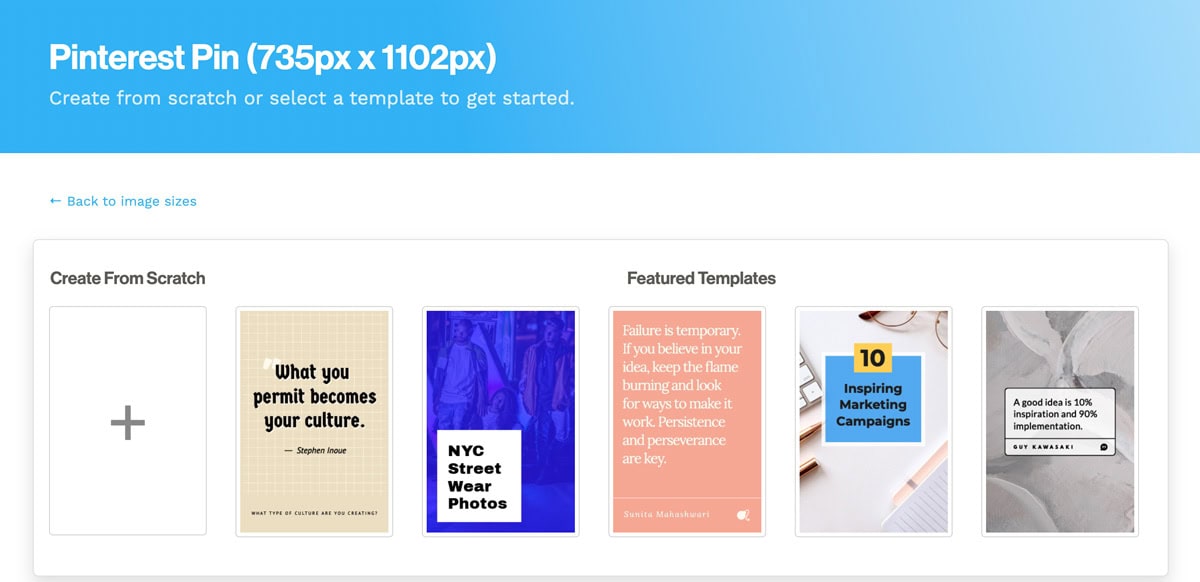 If you want to test different image sizes for your Pins, you can also use our instant Resize feature to change the dimensions of a ready-made Pin you've already created with our software.
Tips to Increase Clicks with Pinterest Images 
Wondering how to get more clicks on your Pinterest images and videos? Here are some best practices to follow to get users clicking on, saving, and shopping from your Pins. 
1. Choose pins with two or three dominant colors
Clean images that pop perform well on Pinterest. Solid colors work really well, or images that feature a few bright, dominant colors in their composition. These bright, eye-catching images help to set your tone and aesthetic and will become part of your brand recognition on the platform.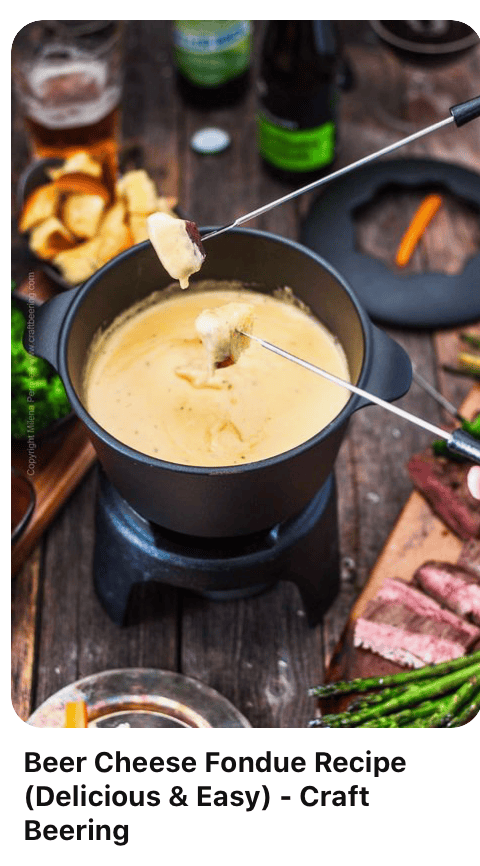 2. Take advantage of attention-grabbing, contrasting colors
When creating size-optimized Pinterest images, leverage the power of color. Well-designed images can use a variety of color combinations to draw users' attention and evoke specific emotions. Use some color palette inspiration tools, which allows you to create and download color collections for your design projects. Resources like Adobe Color can automatically populate analogous, monochromatic, triad, complementary, compound colors, and many more variations.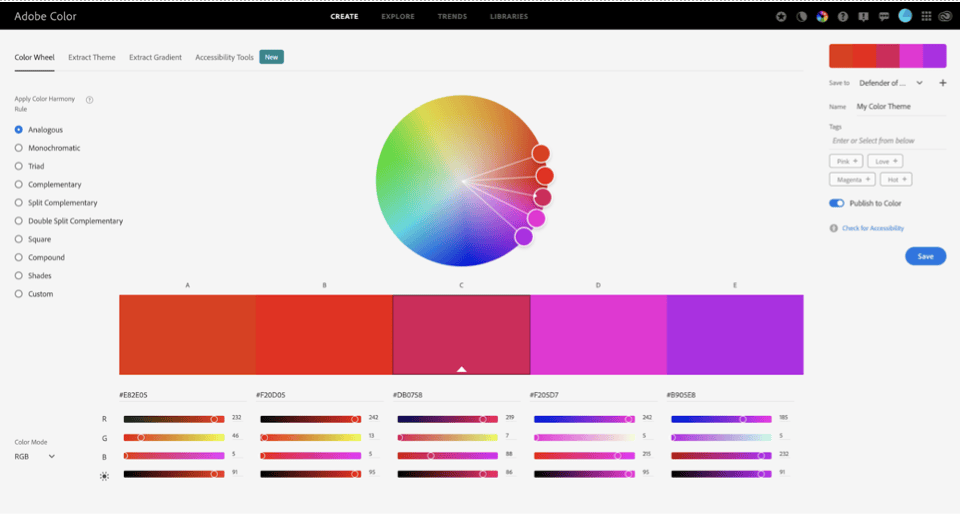 3. Add text overlays to establish context 
Add text to your image and video Pins to help users know the context of the image they're looking at. Many people don't read the captions when they're scrolling quickly, so they're more likely to see and read a text overlay on an image or video. Snappa's tool can help you quickly and easily add text overlays to your Pins with just a few clicks and no stress.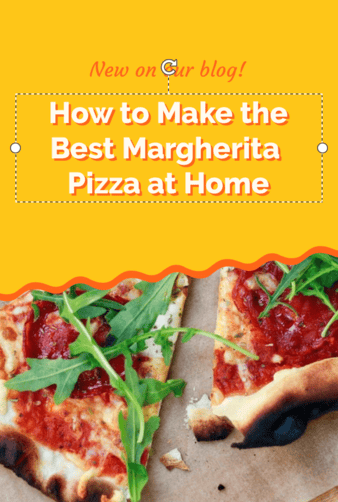 4. Split test different image sizes to see what works best
Testing different image sizes against one another will give you a good idea of which format works best for your brand. That way, you can scrap what doesn't work and duplicate what does. 
5. Optimize your Pins with keywords
Include keywords in your pin's caption and descriptions for maximum reach. This is another important way to tweak your Pins to get them in front of more users.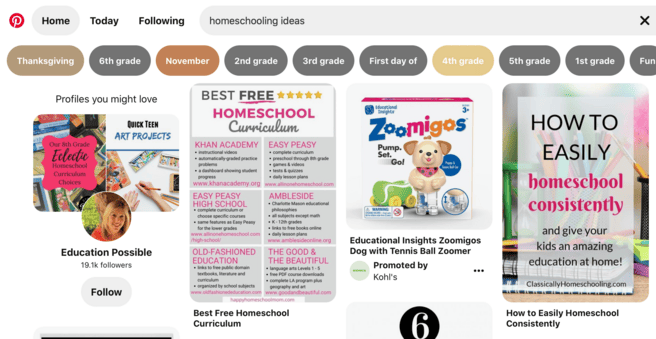 6. Choose eye-catching cover images for your video Pins
Creating strong cover images for your video Pins is just as important as properly sizing them, adding captions, and shooting beautiful footage. Picking out the right cover image will grab users' attention just as a strong image post will. 
The Home Depot has a nice, consistent feed. Many of their Pins are actually videos when you mouse over or open them, but they've selected effective cover images users can browse to know exactly what they're going to get when they click the posts.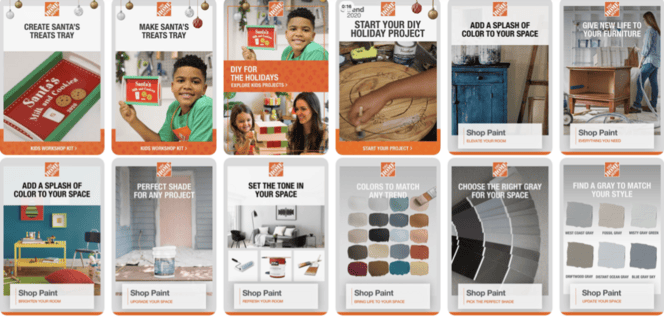 7. Avoid using faces in your Pin images
When you create your Pin images, keep faces out of the picture. Object and product images tend to perform better (potentially up to 51% better), in addition to properly optimized infographics. 
8. Create actionable content
Create and share actionable content your followers can act on right now–whether that means they learn something they can use, follow your Pin link out to your website, or purchase a product right in Pinterest.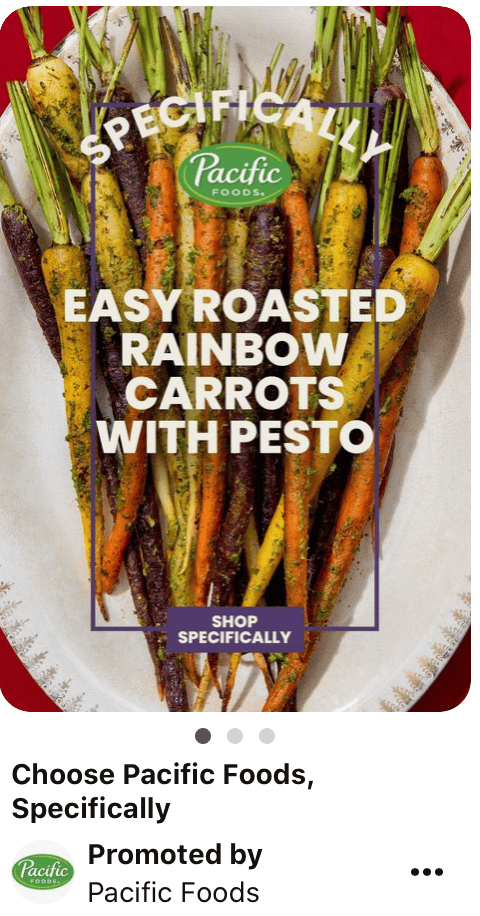 Final Thoughts 
You put a great deal of time and effort into your Pinterest images. Ensuring they're optimized for size is just one more quick step in your content creation process that could mean the difference between crickets and building traction and brand recognition on your boards. 
Your Pinterest boards should be a strong representation of your brand and what it stands for. At a glance, users should be able to identify your brand's content. Your Pins should also be attention-grabbing and aesthetically pleasing to look at. A standout Pinterest profile can attract and keep user attention with the right combination of visuals and optimally sized images. 
Users who find your brand want to experience the same consistency you deliver on other platforms. If your Pinterest feed doesn't feel high-quality based on the content you're already sharing there, users are more likely to click away. 
Ready to get your Pinterest images and videos the right size and fully optimized for the platform? Click here to get started with your free Snappa trial. 
What do you think? Which of these Pinterest best image sizes are you most likely to use for your content? What has worked best for you in the past? Share your thoughts and comments below!