If you're involved in the gaming world in any way (or, if like me, you're married to someone involved in online gaming), you're almost certainly familiar with Twitch.
Twitch is a live streaming service that's commonly used to stream online video games in real time, which streamers can even use to gain clout, drive sponsorships, and earn money. It also has content ranging from live cooking tutorials to creative content, too.
Standing out on Twitch isn't easy; plenty of people stream their gaming sessions for fun, and with the hopes of attracting an audience. Actually leveraging the platform to grow our audience enough where you can make a legitimate profit takes time.
One step to laying the groundwork to building an engaged following and standing out on Twitch is to get your profile picture exactly right. In this post, we're going to discuss the ideal Twitch profile picture size and general best practices to attract your audience.
The Perfect Twitch Profile Picture Image Size
Like most social media platforms, you'll upload a square image on Twitch that will be cropped into a circle.
You'll want to choose an image size of 1000 x 1000, or 480 x 480.
Make sure that the core design elements aren't featured around the edge of the image like a frame, because they'll be cropped.
Snappa has a profile picture template for this exact purpose, so you can design a profile picture and see what it will look like when cropped while ensuring that all of your crucial design elements are featured in-frame.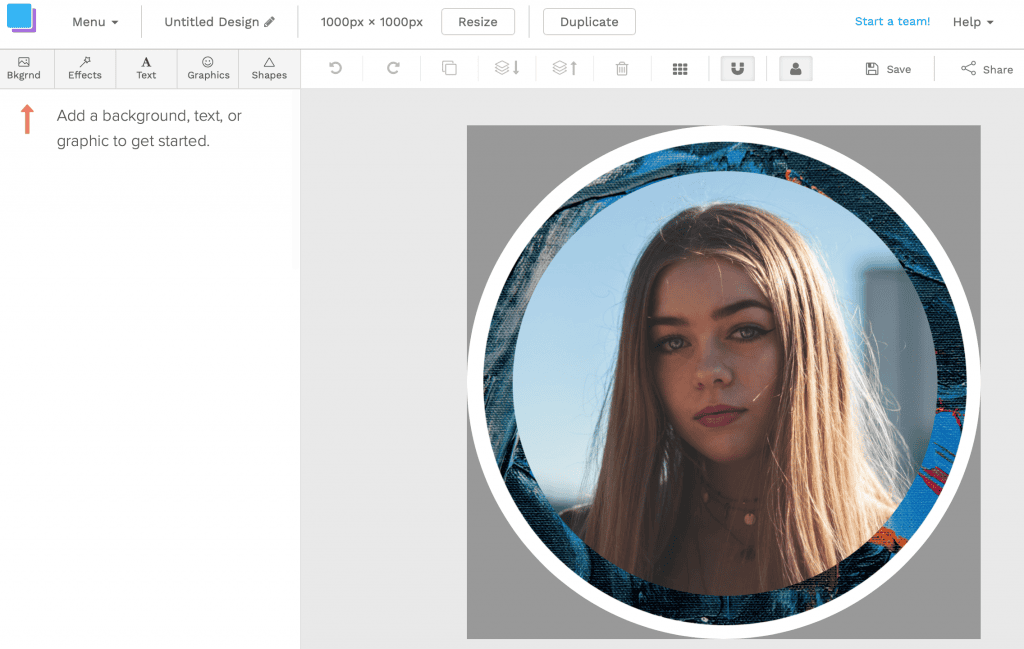 You can only use JPEG, PNG, or GIF files, and they cannot exceed 10MB. 
The Perfect Twitch Profile Banner Image Size
When you're setting up your Twitch profile, your profile picture isn't the only one that matters. Your profile banner matters, too.
Your Twitch profile banner is going to resemble YouTube channel art, which stretches across the top of your profile page. You can see what this looks like here: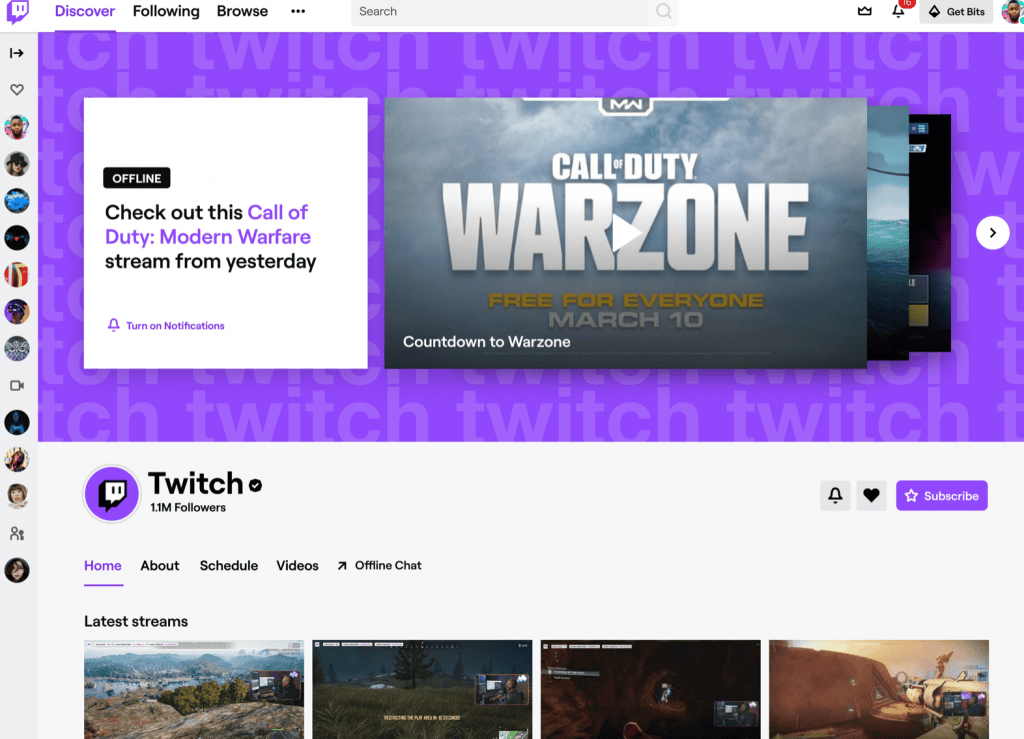 The profile banner specifically is going to be the purple graphic background on the profile page. 
Your profile banner should be 1200 x 480 pixels. 
It's important to note that you want to choose something here that's got solid branding but doesn't rely on intricate design elements that all need to be visible for the banner to be effective as Twitch pages (and your banner art) scale up and down based on the width of each user's browser. For best results, you want to upload images with the full width potential. 
Profile banner images need to be JPG, PNG, or GIF files and they must be no more than 10MB.
Best Practices for Your Twitch Profile Picture 
When you're designing your Twitch profile picture, you'll see a number of different popular options:
A headshot of the gamer or streamer 

A graphic design that essentially acts as their logo 

A drawn-out version of themselves as characters, or favorite characters
All of these are great choices and can work well on the platform as long as you're following a few simple best practices. Let's take a look at each. 
Keep That Circular Crop in Mind 
We can't stress this enough. If you scroll through Twitch, you're almost guaranteed to see at least one profile picture that's been badly cropped. In the ten minutes I spent scrolling to look for examples, I saw four.
Because of this, it's essential to create a profile picture starting with that circular crop in mind instead of hoping that it works after the fact. 
In Snappa, you can use any of our templates that feature circular crop designs or create one of your own to ensure that your image will look outstanding, even adding in graphic design elements in the background to frame your image for added contrast and visibility.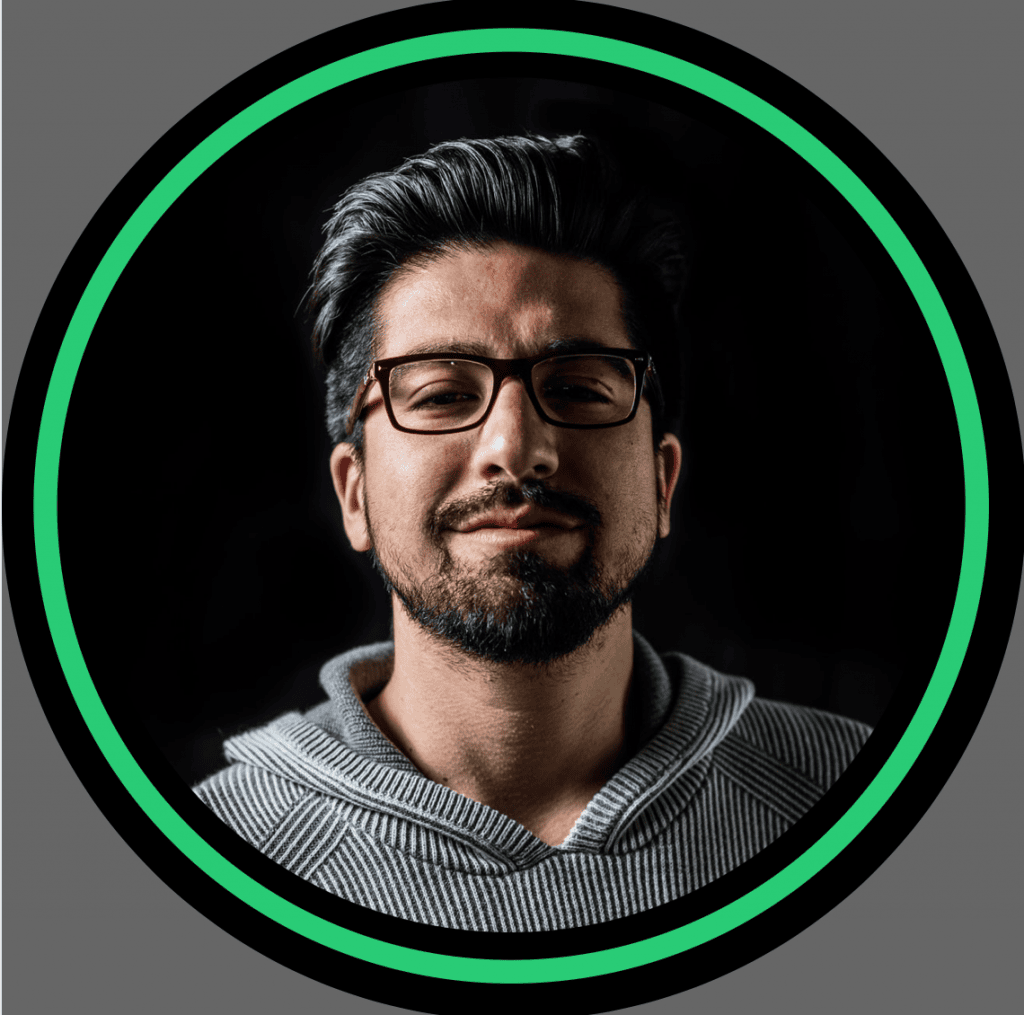 Choose Clear, Easy-to-See Images 
Let's look at an example featuring two different Twitch profile pictures briefly. Which one do you take note of more, and which is easier to make out?
It's the second one, right? They use contrasting colors which helps the main design stand out, but it's also a small, simple, and easily-recognizable design. The top image is impossible to make out, and this was on a wide-screen desktop. 
Simplicity is key here, because you want your profile picture to be easily recognizable so that not only do users understand what they're looking at, but also to build brand recognition overtime.
These images can be tiny when displayed in-feed, so take that into consideration, and opt for simple headshots, designs, or something like this from one of our templates: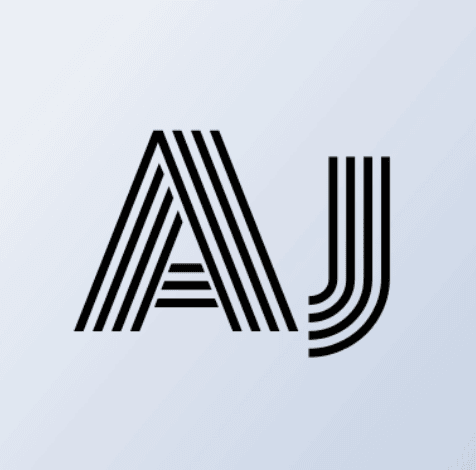 Contrast Your Central Image & Background 
We've said it before, and we'll say it a thousand times more: Color contrast is your best friend when it comes to any kind of visual design. 
This is never more true, of course, when the image will show up small and users need to be able to make it out when it's rendered on tiny display screens or in busy feeds. 
Color contrast helps your core design stand out from the background, and it's also immediately attention-grabbing. These are both qualities that you want your Twitch profile pictures to have, especially when you're looking to gain a following. 
Here are a few examples from some of our templates that you can customize with your own images or additional graphics from our library: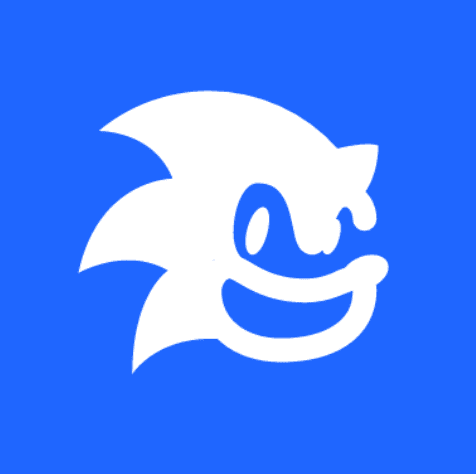 Final Thoughts 
Twitch profile pictures may seem like they're not a big deal if you're creating stellar content that is able to capture viewers, but if you want to build a strong following you need to think about the branding of your channel. Even if you hate the concept. 
Remember that users will notice a great profile picture, even in passing, and if it's memorable they'll click when they see you go live if they've liked your content in the past. 
And the good news is that with tools like Snappa, creating high-quality Twitch profile pictures (and Twitch banners) is easier and more affordable than ever before, no matter what aesthetic you're going for. Start your free trial here.
What do you think? What do you think makes a great Twitch profile picture? Have you ever used any of these tips? Share your thoughts and questions in the comments below!