Did you know that there is such a thing as open-source, free-for-commercial-use fonts available online?
This is a huge asset to brands who want to use unique fonts to create a distinct, branded look that doesn't just blend in with all the rest. You can use these unique fonts without needing to pay a designer a hefty fee while still making sure that you stand out from most of the competition—especially if the competition still uses the bland default fonts from their word processing software!
And here's the best news: You can import these fonts into your design tools, including Snappa, so that you can use them to take your branded visuals to the next level.
Want to take a look at some of the best fonts you can take advantage of for your business? Let's take a look at the best free fonts that are available for commercial use in 2023.
1. Resist Sans
The first font we want to look at for 2023 is Resist Sans. It's free to use in two of its variants here.
This is an exceptionally clean, modern font that would work well for a number of different brands. We can see this working well for cut-and-dry SaaS brands, or more professional settings like non-profits or law firms.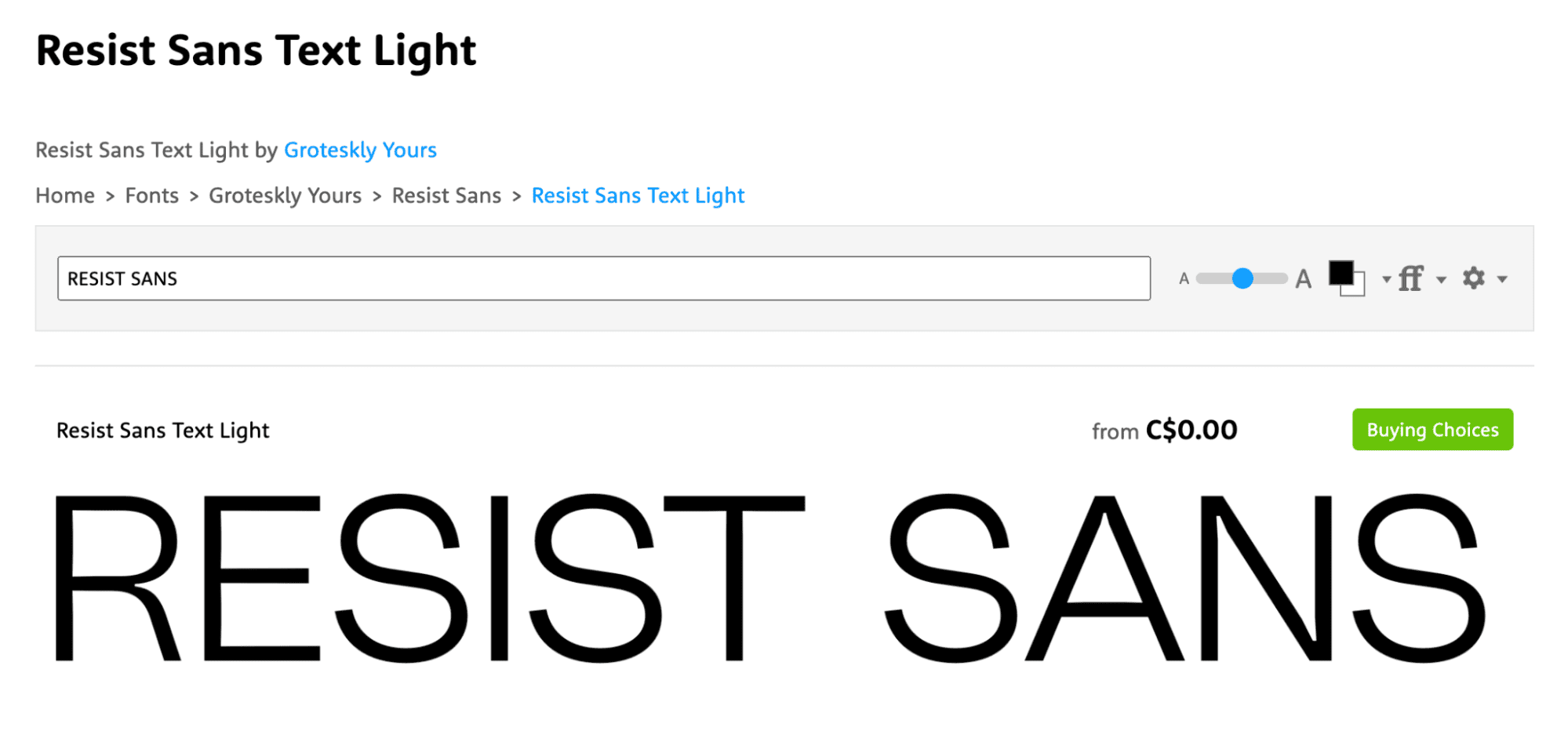 While this font isn't going to necessarily stand out with a creative flourish like some of the other more unique options we're going to look at on this list, it's still distinct and a safe choice. With "less is more" being the theme here, this minimalist clean font certainly won't look bad anywhere you use it.
2. Thunder
The Thunder font is blocky and heavily styled. It looks great in both bold and regular formatting, and as you can see from the image below, the difference between the two can be drastic and help create a visually balanced design.
Because this font is on the more quirky side, it's a great fit for creative brands, like those that are in the fashion industry.
3. SuperDuper
SuperDuper has long, angular, artistic letters that are subtle enough to look professional while still having a unique flare. You can really see this in the "S" in the image below, where there are multiple angular turns.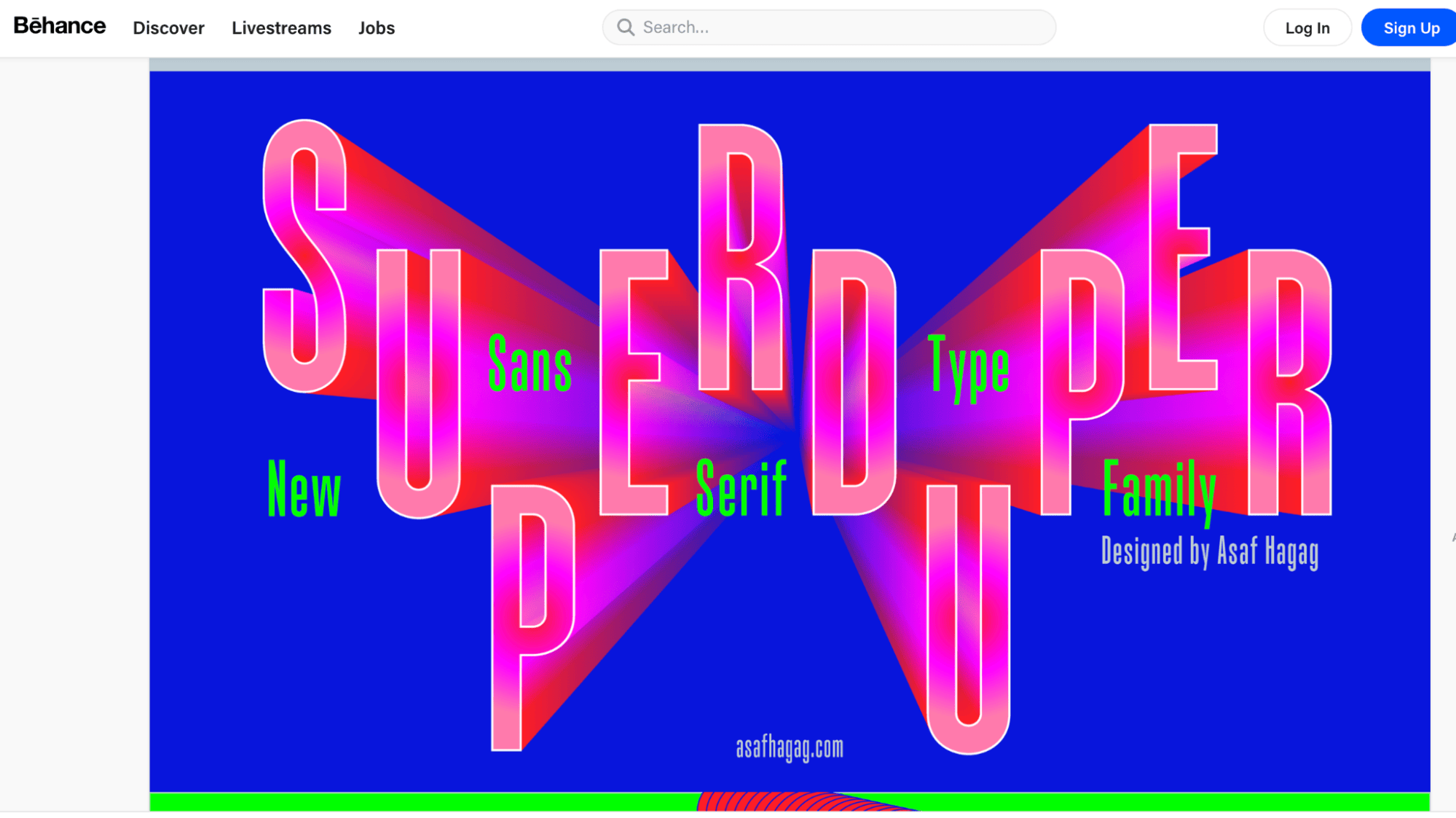 Because it's fun while still exceptionally easy to read, this would make a great choice for branded visuals; there would be no concern about whether or not users could read it in a thumbnail, but they'd still be sure to recognize it.
4. Restora
Restora is a more feminine text with very unique characteristics. It's an old-style serif with a modern twist, with angular curves and strong legibility. You can see the thicker curves in the M and N below, as well as in the R, P, and C.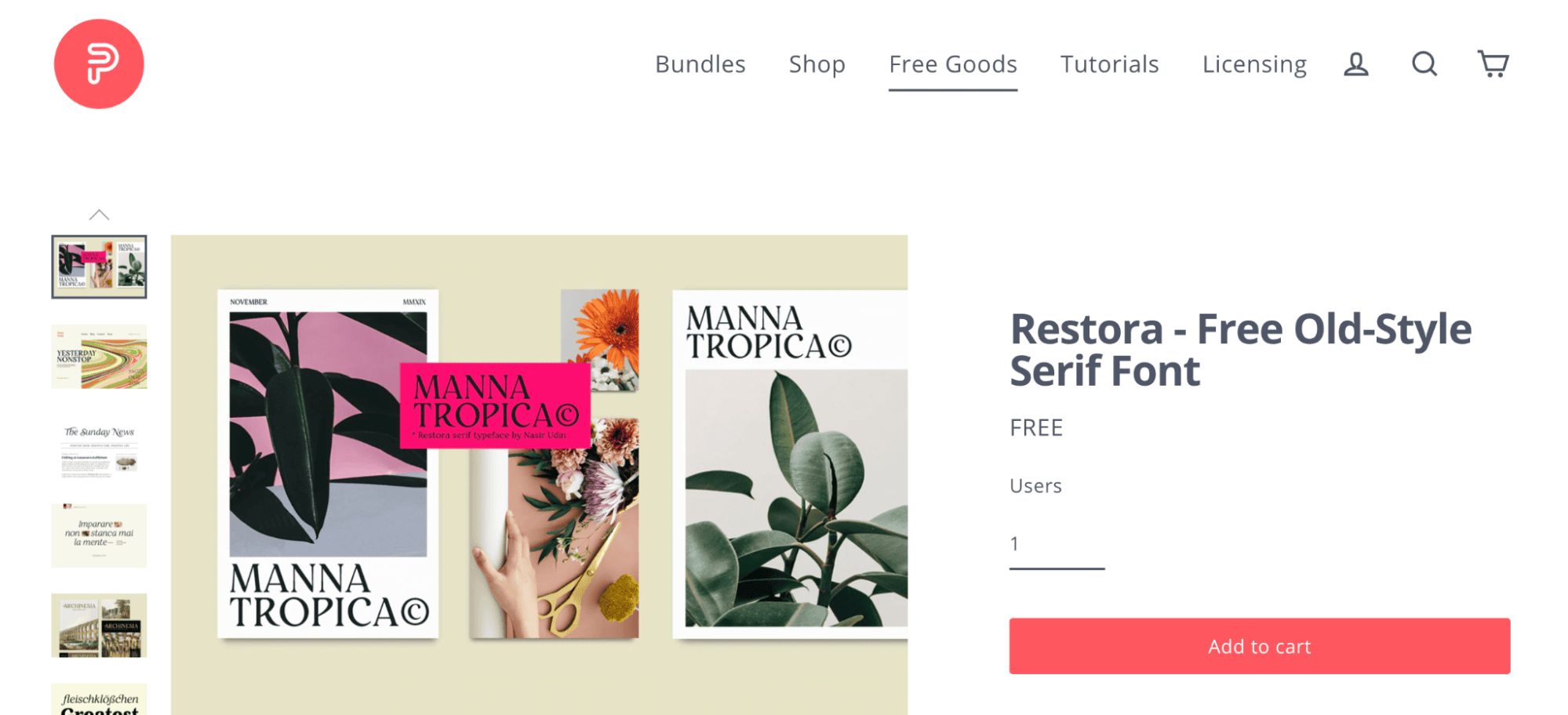 Pretty, modern, feminine, and a little tropical, we could see this font doing exceptionally well in fashion, makeup, or eCommerce brands.
5. Chonk
I absolutely die when I read the name of this font, partially because it's just so fitting. The Chonk font takes its name extremely seriously (kidding) with extremely thick, extremely blocky lettering.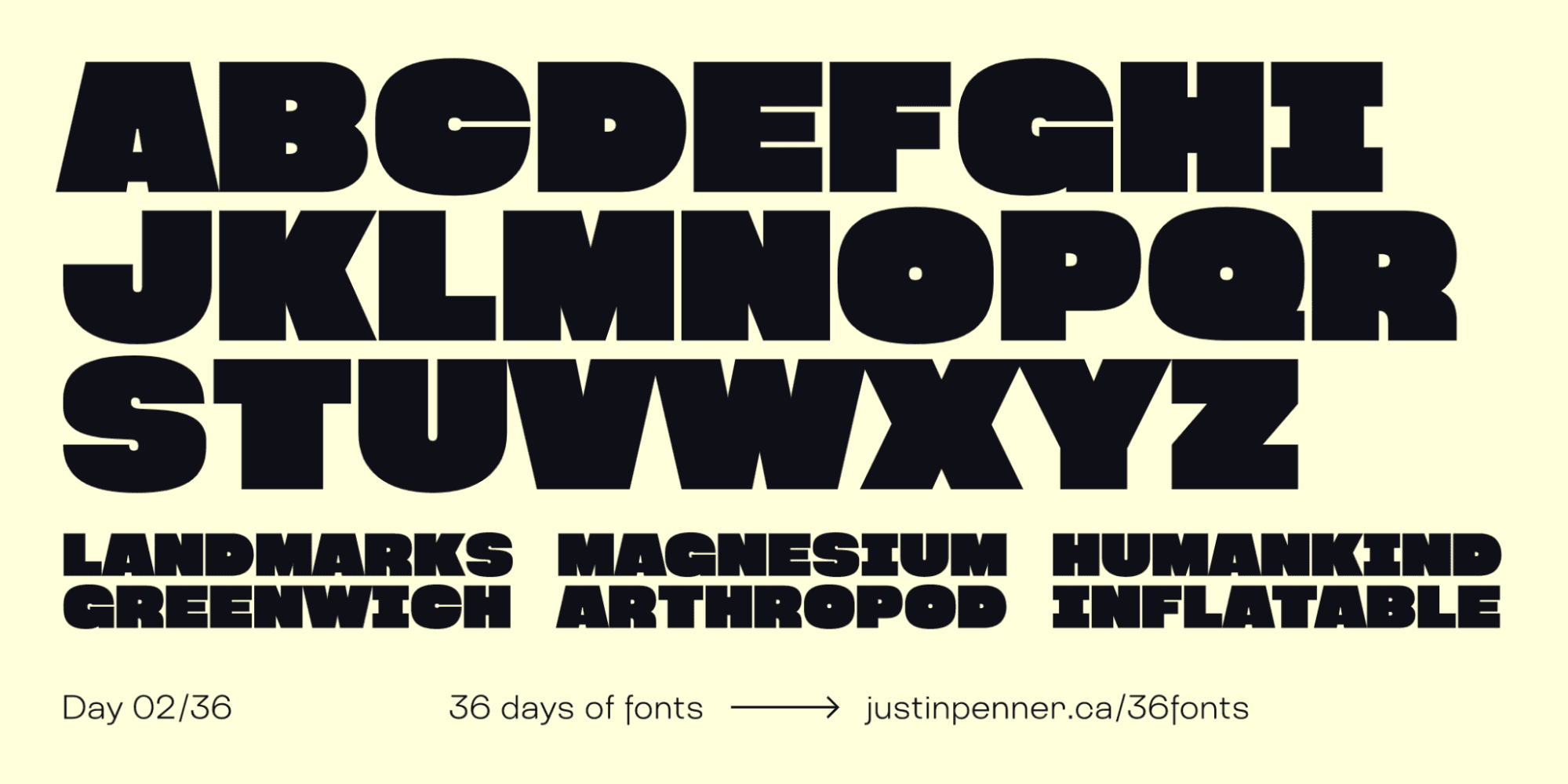 This will be a fun font to use to jazz up an infographic or social media graphics. We'd likely not recommend using this one for branding because the letters are so blocky they'd be difficult to read in small logos and thumbnails unless you only needed one particular letter to represent your brand.
6. Basteleur
There's no doubt that Basteleur is a highly distinct, creative font. Have you ever even seen an "a" like the one below? Probably not quite.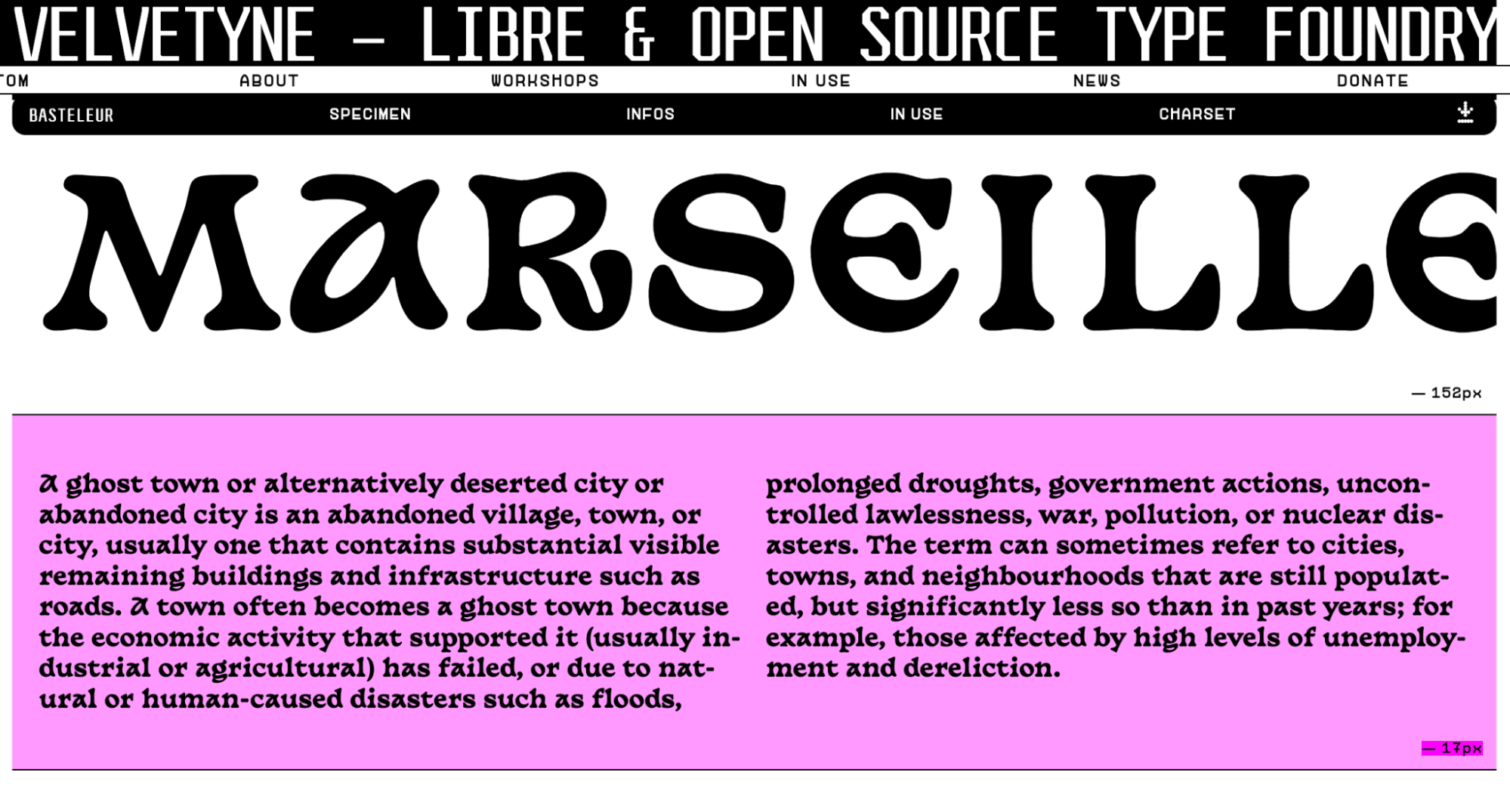 One reason I love this font is that it's curvy and artistic while still having that blocky-type appeal. It's still easy to read while helping your brand stand out.
7. Neutral Face
This rounded, clean, and thin font looks modern and stylized at the same time. The sky is the limit with this one, which is why it's one of our best free fonts for 2023: It will look great no matter how you want to use it, making it a safe but still-interesting choice.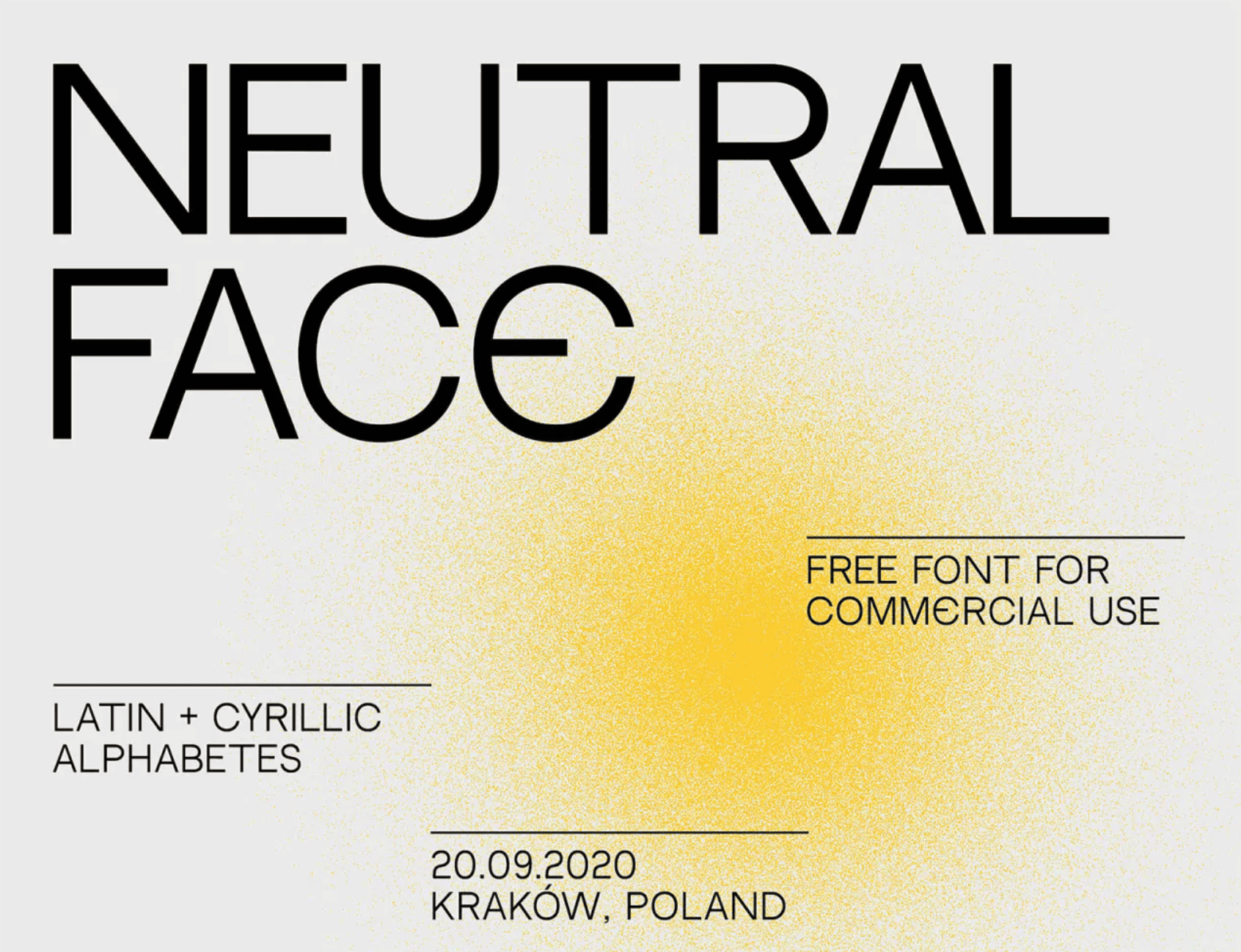 8 . Faune
Faune has a strong creative flair, with just-slightly-off-proportions that grab the user's eye right away. This would look great as a headline in social media images or across the header of a brand's website. There are plenty of options here, but just make sure it aligns with your brand's overall aesthetic.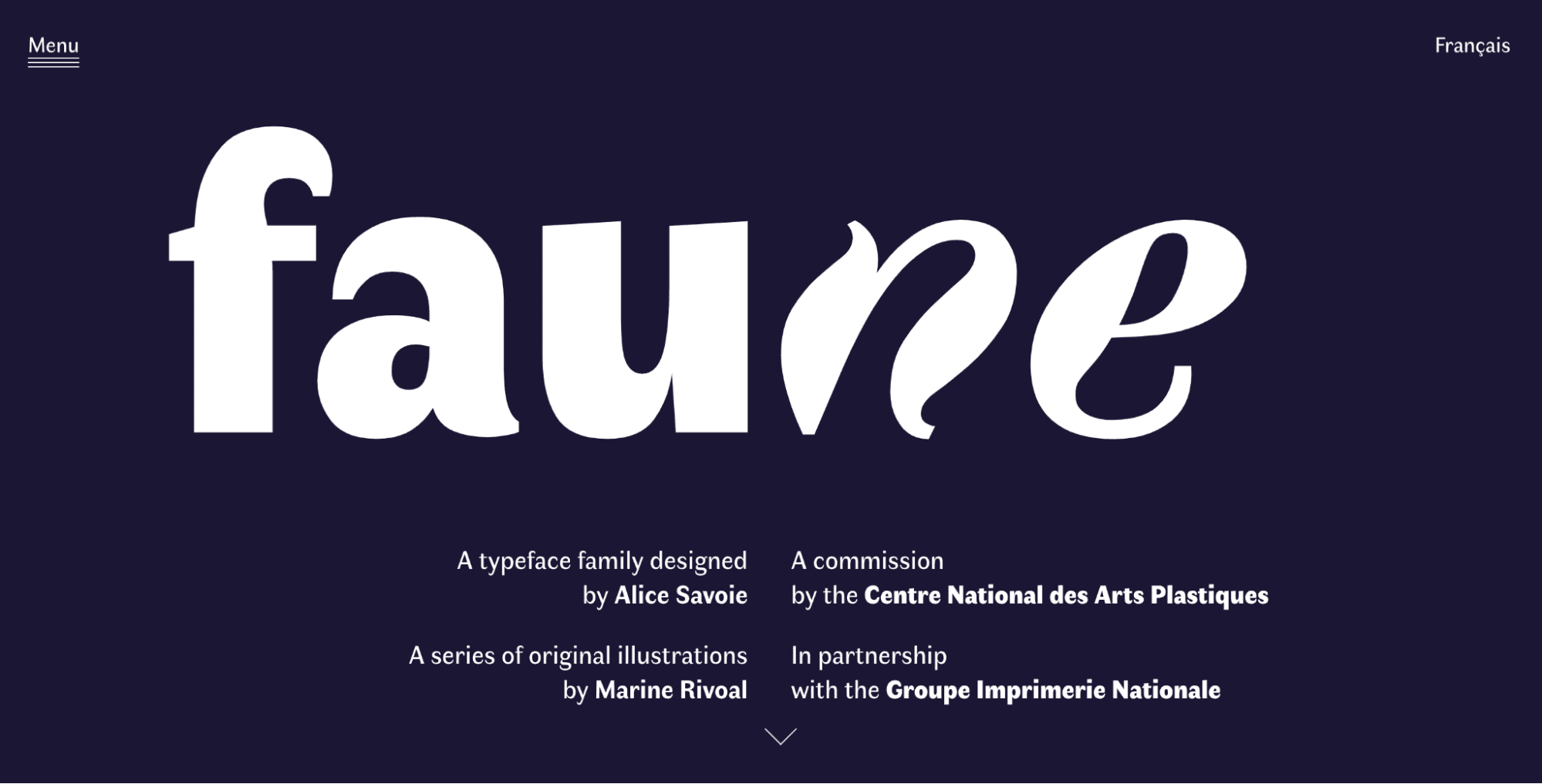 9. Satoshi
Want something clean and simple that won't overtly stand out but still looks professional and a little different?
Satoshi could be a perfect choice and exactly what you're looking for. This font is a little more high-end looking compared to a lot of what you'll see in most word processing software, and it's hyper-modern and completely "unnoticeable" in a good way. It's a crisp minimalist choice for your online content. Plus it deserves bonus points for seemingly being named after the mysterious creator of Bitcoin.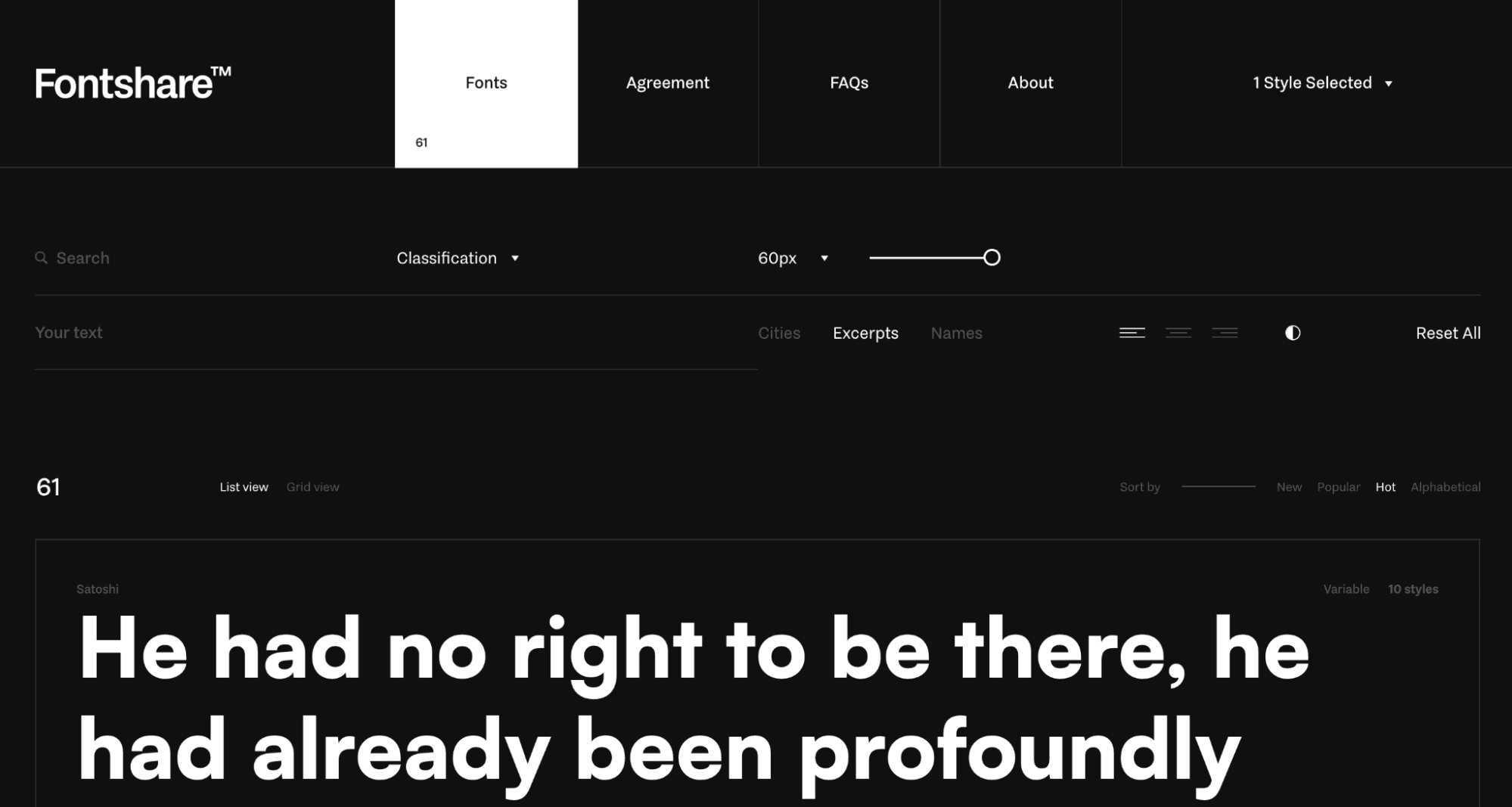 10. Baunk
If you like angular-meets-caligraphy styles, Baunk will likely catch your attention pretty quickly. This was designed to be a futuristic typeface, and we can definitely see this working for eCommerce, B2B, and tech brands too.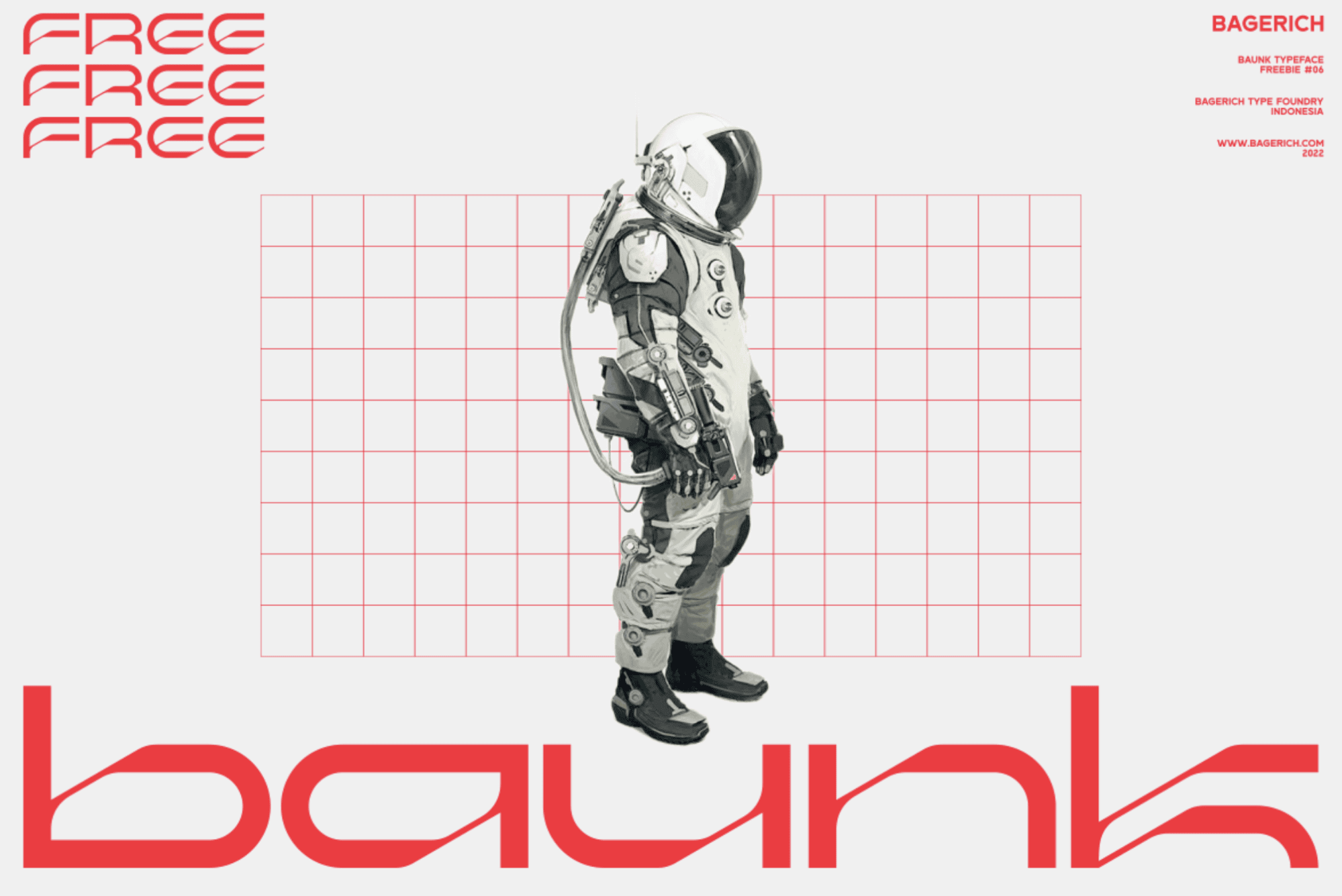 One thing to note: This may be difficult to read on a YouTube thumbnail, so keep that in mind when choosing logos or designs.
11. Centrion
Looking for another super stylish typeface that stands out? Centrion just feels like it belongs in a video game. It's a sharp choice with its dramatic flourishes and dynamic handwritten feel. If you've got an audience this would appeal to, this is a good one to consider.
12. Archivo Narrow
Archivo Narrow is another simple, to-the-point font that looks great no matter how you want to use it. No one can argue that this isn't professional and that it isn't easy to read, which are two important traits for brands to consider.

And as a plus, Archivo Narrow comes built-in to Snappa for free; you don't need to import it or take any additional steps, it's there and ready to use. You can access a template that uses this font below:
Final Thoughts
Fonts are sometimes treated as an afterthought, but the typeface that you choose has a huge impact on how customers perceive your brand. It also helps build brand awareness and recognition, both of which are crucial for businesses.
Remember that all of these free fonts are available for businesses to use without a commercial license, so you can download them and start using them right away in Snappa.
Want to see how to use these fonts to create strong branded visuals for your business? Start your free trial with Snappa here. Which font from the list is your favorite? Let us know in the comments!