Let's face it: header images are crucial to social media success.
Back in the good ol' days, brands only really needed to worry about one image on social media: their profile picture. Images were used in posts, but not often, and header images either didn't exist yet or weren't popular.
We've come a long way since then, and header images are now a must-have for all businesses and organizations using social media. Profiles look downright empty without them, and the last thing you want your audience to say when they visit your page is "Wow, they're not really trying all that hard."
Designing the perfect cover photos for social media isn't all that difficult with the right tools and ideas in place. In this post, we'll take you step-by-step through the process so that you can immediately give your profiles a visual and branding boost.
Why Social Media Header Images Matter So Much
No matter what platform you're on, header images always stretch across your entire profile. Facebook, Twitter, LinkedIn, and YouTube all have the option to add cover images, and they're all immediately noticeable. As far as branding opportunities go, this is pretty much prime real estate.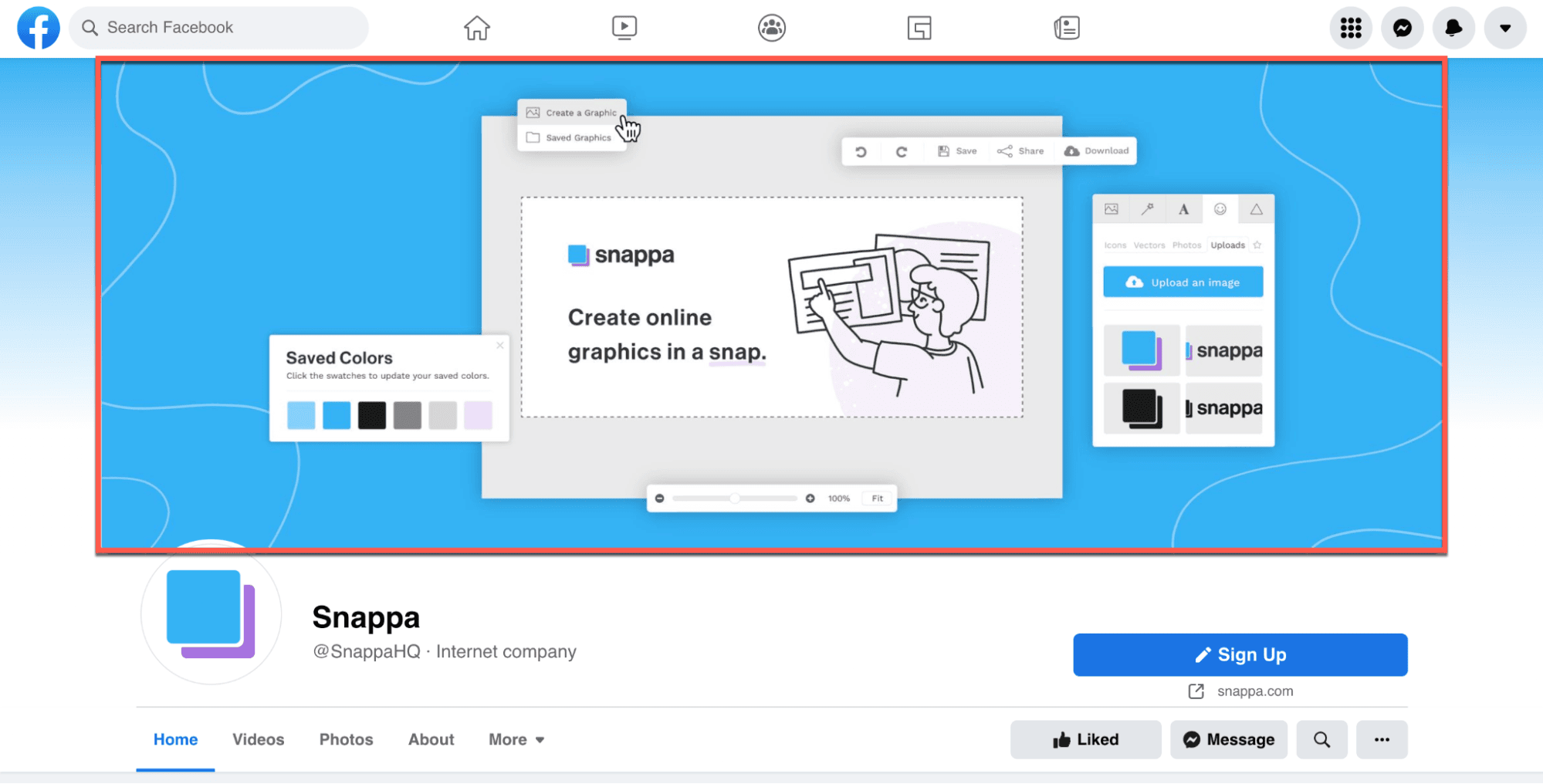 Your header image, therefore, is key to making a strong first impression and helping solidify your brand identity. A quality cover image will help you stand out, showcase your professional brand, and can even help new users know what you're all about. You can use the same cover photo across multiple platforms, but you should always make sure that the header image is fantastic.
How to Design Perfect Social Media Header Images
Ready to create visually interesting, distinct, highly-branded social media header images that will make the right kind of impact on your target audience? Let's go step-by-step through the process.
1. Look At Your Current Branding
Before you start designing a single cover image, you need to take a look at what you've already got going on in your profile. Specifically, you want to check out your existing social media branding and profile picture.
Your profile picture, after all, is likely already up and running. In many cases, it will be your business's logo. If you're a solopreneur or a personal brand, you might choose instead to use a picture of yourself, and that's perfectly fine. The bottom line is to use an eye-catching, clear image that users can identify at a glance.
Next, consider whether your profile picture aligns with your visual brand. Does it take your specific brand design conventions into account? Does it feature your brand's colors? What about the overall mood? Does it reflect the brand experience you want your audience to have?
Whatever you're using for your profile picture, you want to look at everything from the color to the imagery to the style that you're using, because you'll want your header image to look great paired up with it. You're going for an overall cohesive look, so you'll want to take this into consideration.
The bottom line is that you'll need your profile picture, header image, and brand aesthetics to all match. First, make sure your profile picture is properly branded. Then, select a header image that fits well into the overarching aesthetic.
2. Consider What Would Make an Impression
Your header image, at first sight, may be even more noticeable than your profile picture. It's certainly larger than your profile picture and takes up much more real estate on your profile or page.
Best practices dictate that you don't have to only stick to a logo. You have a decent amount of flexibility here, so use it to your advantage.
With your header image, you've got a window of opportunity to make a lasting impact on your visitors. Consider what you want your new header to stand for. What audience do you want to connect with the image, and what do you want them to take away from it?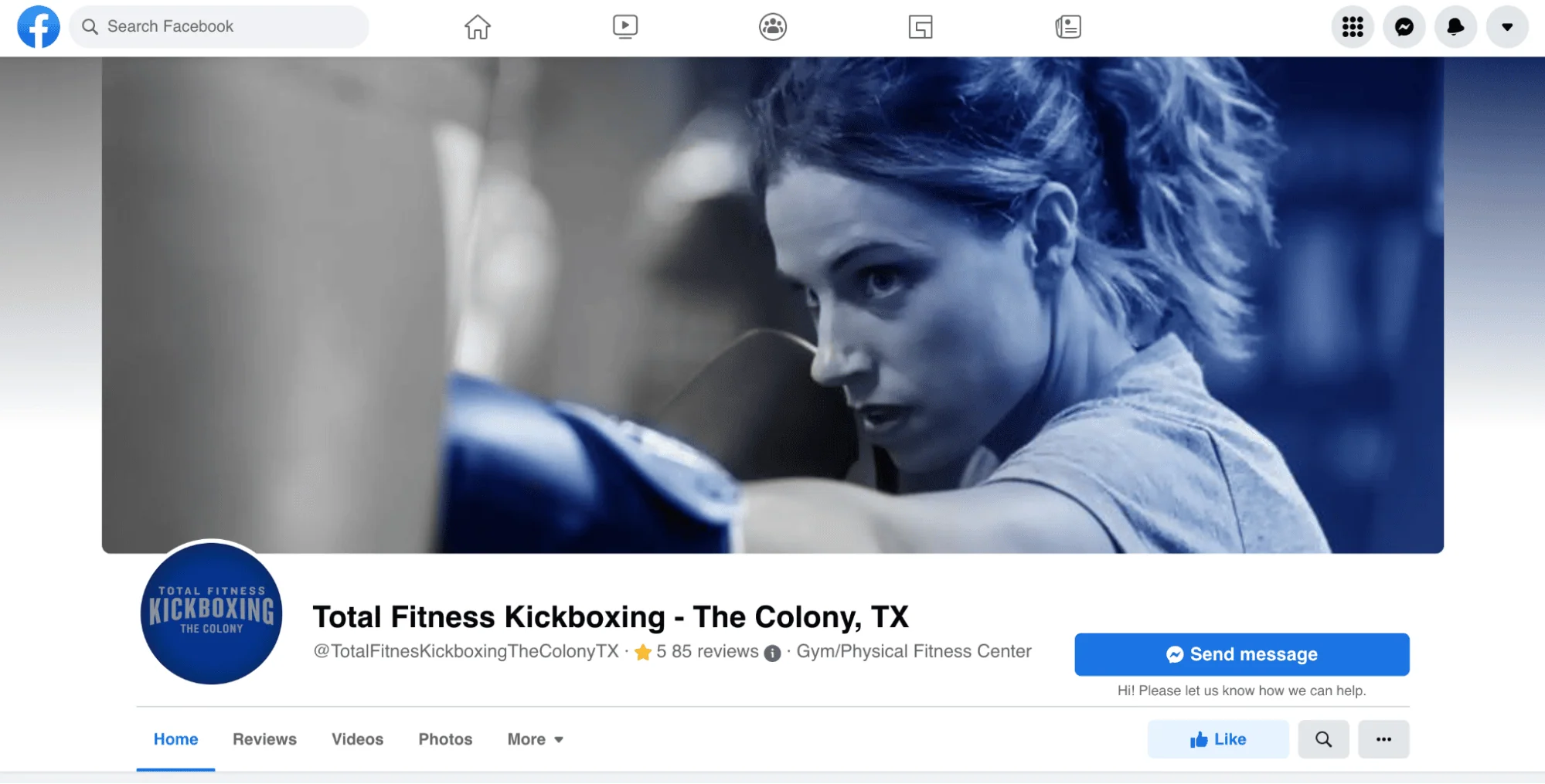 Take a look at the above header image for Total Fitness Kickboxing in The Colony, Texas, for example. It accomplishes something very specific. A viewer's initial takeaway might be that this is just an eye-catching, high-resolution image of a woman practicing on a punching bag.
There's an implication here, though, that women are welcome, that this is accessible and a safe environment where you can learn. She looks focused, calm, and absolutely zeroed in on her training, which communicates confidence and assurance.
These aren't things that people will consciously notice, but it's all something that can register unconsciously, and since a large portion of kickboxing classes are now women, this is a good call.
3. Choose A Strong, Clean Design
Some businesses will opt for graphic design-based header images while others will gravitate toward high-resolution images. Either option works well, but you need to make sure that the images and designs you're choosing have plenty of brand synergy.
The image shouldn't be too overwhelming. Bright, bold, tightly-knit, tiny patterns filling a big block of space is too much. Opt for a simple design and include negative space so people can focus in on whatever you want to hold their attention.
POPSUGAR Beauty's Pinterest header image, for example, pairs well with its logo while featuring fun, upbeat colors that grab your attention. The array of cosmetic products overlaid on a color gradient is eye-catching and playful at the same time.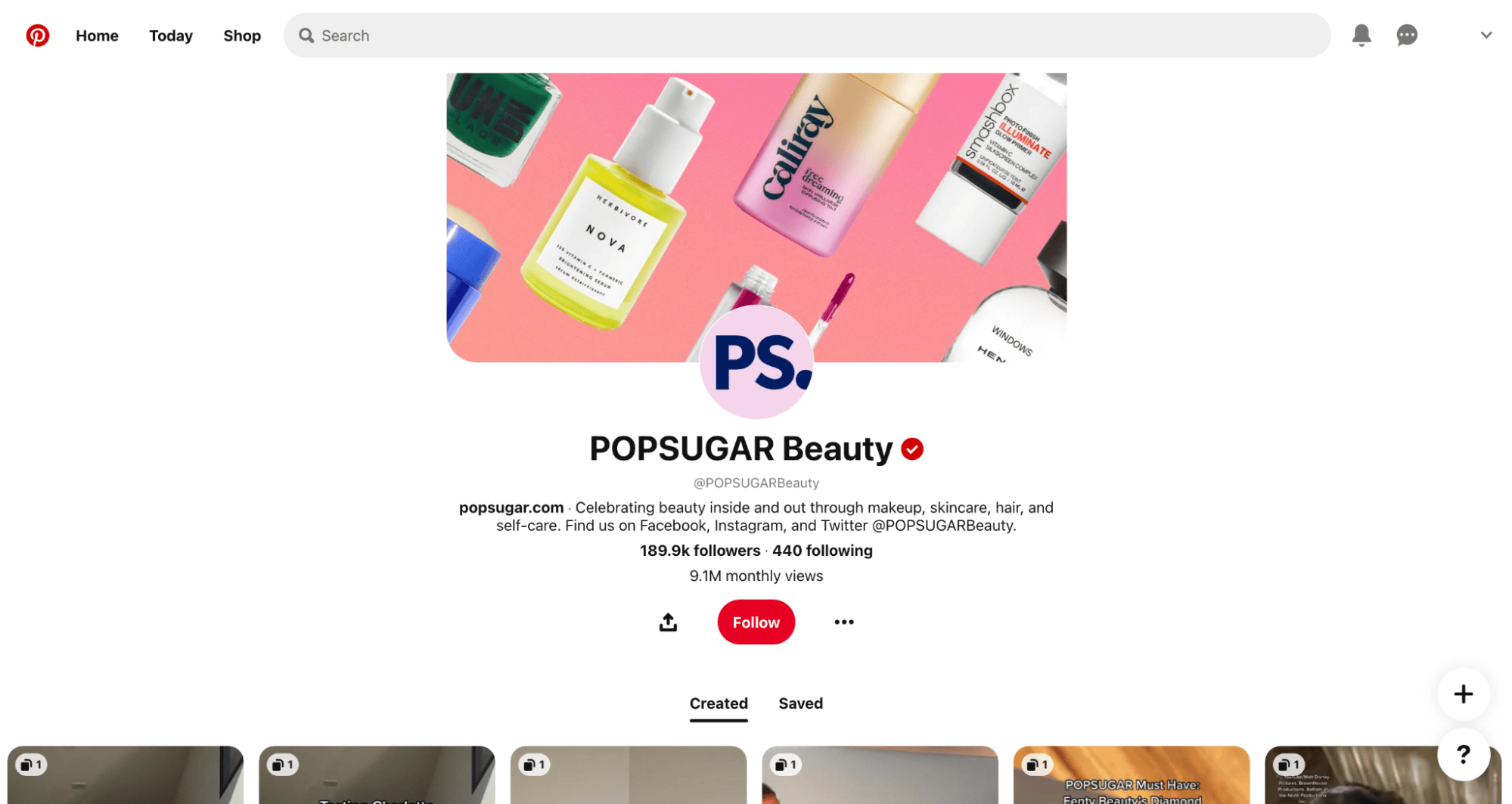 Your header image should also be interesting and worthy of snagging a viewer's attention. Striking a balance here can be difficult, but you can incorporate some contrasting colors and even layering tricks to draw the eye where you want it most. See here:
Here at Snappa, we make this part a little easier for you, even if you have zero design experience. We have templates designed specifically for social media header images, which you can customize completely as you see fit.
4. Pepper In Text to Strengthen the Image
There are some cover images that can be plenty strong on their own with just the photograph itself. This is why we offer an extensive library of free stock photos for our subscribers to use as they see fit.
That being said, most header images do benefit from not only a logo added on, but some text overlay, too. Whether you want to promote your next sale, feature your business's tagline, or just add some context to the image, a few quick lines of text can take your image to the next level.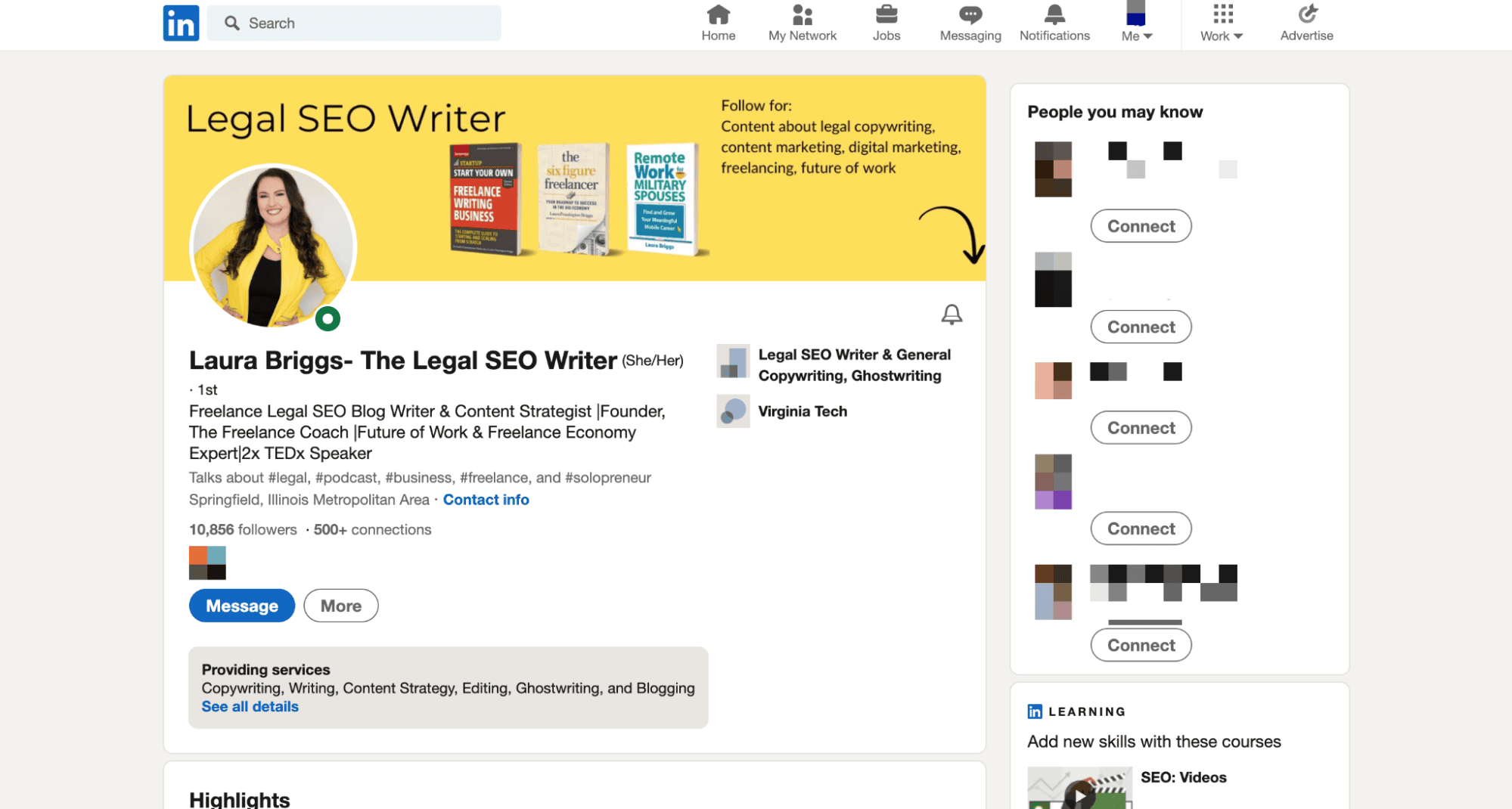 How to Get Your Header Image Sizing Right on Each Social Media Platform
Getting your header image sizing right is one of the most important factors to consider when building your social media marketing strategy. As you begin designing your header image, you'll want to be sure you get the optimal size for each platform.
Snappa makes it incredibly easy to get platform-optimized header images for YouTube, Facebook, LinkedIn, Twitter, Pinterest, and a host of other social media networks. The templates can easily be adapted, or you can always create a custom-sized image.
When you use the correct image dimensions as the foundation of your photograph or design, you'll be less likely to run into issues involving cropping, stretching, or distortion. All these quality issues can take away from your followers' experience with your brand.
Additionally, take mobile-optimized images into consideration. Your mobile images on Facebook, for instance, will appear taller on your phone or tablet, and wide on your desktop.
If you aren't considering blind spots for different devices, you could lose a key part of your image or have the photo look a little strange. Our templates have you covered in that regard, showing you exactly what will be cropped where.
Getting your social media header image sizes just right can be a bit of a daunting task, especially since every platform requires different image specs. Let's take a closer look at what those are.
Facebook
Facebook features three different banner sizes, all of which have different dimensions based on where they appear. It's important to utilize the proper dimensions on each specific type of banner so you're getting the most out of your Facebook presence.
The three banner sizes you'll use on Facebook are cover photos, event cover photos, and group cover photos. Here are the dimensions:
Your Facebook cover photo will appear on your profile or page. You'll want to be sure you use an image that fits well alongside your brand and catches your followers' attention through the strategic use of imagery and, in some cases, text.
If you're scheduling an event on Facebook, jazz it up with a banner image. You want to make a great impression and give your invitees a solid idea of the event you're hosting. Use a combination of eye-catching images, graphic design elements, and clean text to bring your event to life ahead of time.
If you run a Facebook group, add some character to it with an attractive banner image. Your banner can fit the mood or purpose of your group, communicating to potential members what to expect if and when they join.
LinkedIn
LinkedIn is a platform geared primarily toward professional networking, marketing, recruiting, and hiring. Your LinkedIn banners communicate who you are, as well as your expertise, to potential clients and employers.
Here are the required LinkedIn header image dimensions:
Your LinkedIn page banner image is perfect for showcasing your business and showing prospective customers and employees what to expect from your brand.
For your LinkedIn profile, select an image that communicates more information about who you are and what you bring to the table, professionally speaking.
Soundcloud
Soundcloud is a fantastic platform for podcasters, musicians, and bands to showcase their shows and music. Its ideal banner dimensions are:
Soundcloud banner size: 2480 x 520
On Snappa, we feature numerous Soundcloud banner templates that are optimized for the platform. This is one of our favorites–notice the eye-catching colors, easy-to-read font, and motion from the crowd:
Twitch
Twitch is a live streaming platform popular with gamers. Here are the dimensions you should be using for your Twitch cover image:
Twitch cover image: 1200 x 480
Just like other platforms, getting viewers' attention is key. Consider using bright, contrasting colors that really stand out.
Twitter
The right Twitter header image can really add value to your profile. Let's take a look at the correct dimensions:
Twitter's cover image doesn't generally take up as much space as the header images on, say, LinkedIn or Facebook. That doesn't make it any less important, so use that real estate wisely.
YouTube
If you run a YouTube channel, you'll want to make sure that you add a great-looking header image that's sized correctly and works well with your visual brand. Here's what size your image should be:
As in all your header images, be sure you're following the guides in Snappa's graphic design tool. We make it easy to know exactly where you should be putting text and design elements.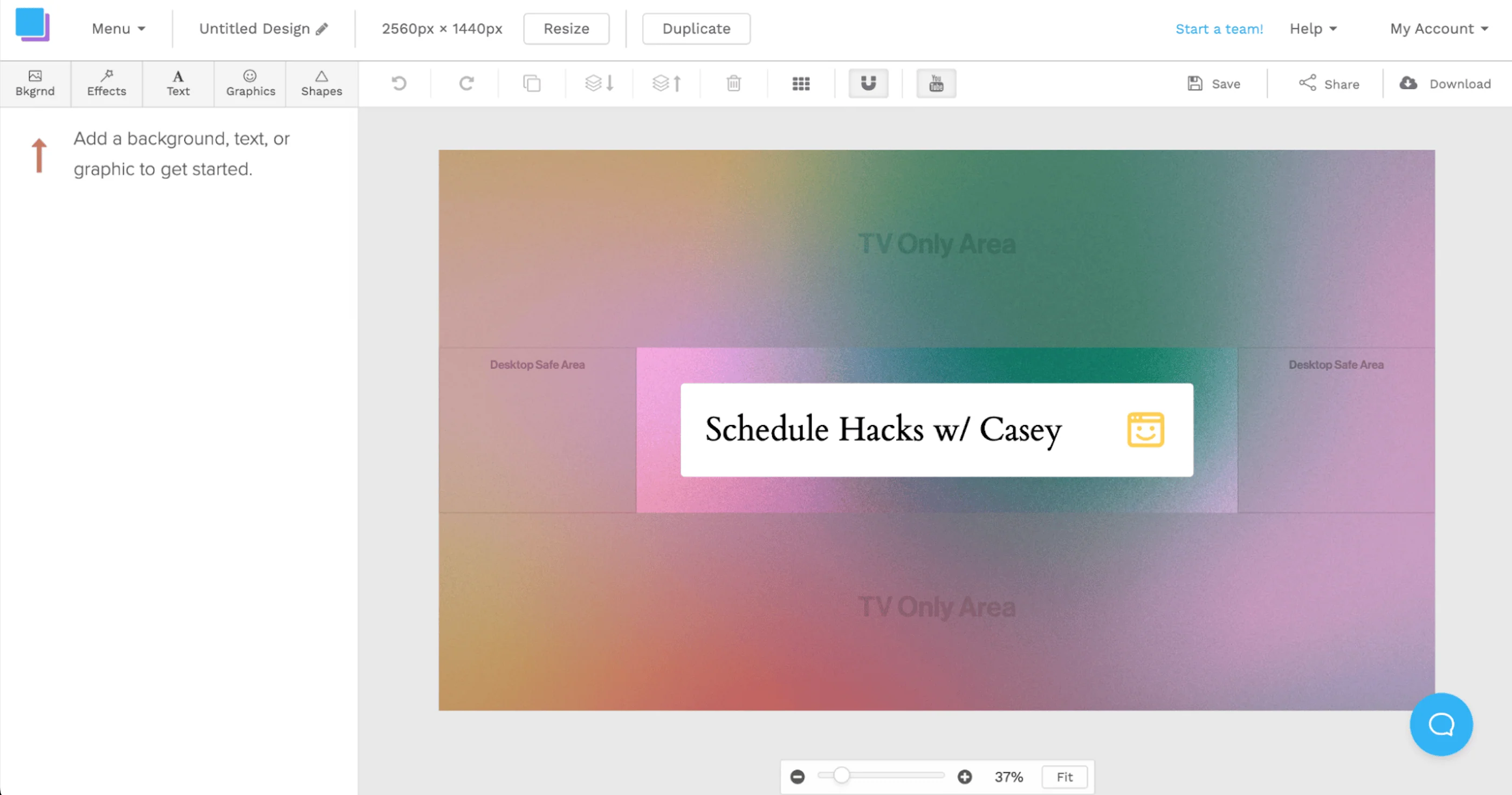 Types of Header Images That Make a Great Impression
Want to make a great impression with your header images on social media? Here are several image types that will stick with your audience and get them curious to learn more.
Photos of your fan-favorite products
Company-building or team graphics
Group photos of your team
Photos that reflect current promotions, upcoming events, or new product launches
Images with text and graphic design elements that tell your audience more about you or what you offer (i.e., your published books, the services you provide, etc.)
Humorous or lighthearted images that feature fun colors and playful designs
Images featuring your facility so potential customers get a feel for your space before they arrive in-person
Conclusion
Header images shouldn't be overlooked. High-quality, aesthetically-interesting images that allow you to represent who you are and what you do to your audience are important, and these cover photos are a valuable opportunity to do exactly that.
Consider your header images as seriously as you would a design element on your main website, and remember that social media is a common touchpoint for new potential customers. A little effort can go a long way here.
Interested in revamping your header image for social media? Start your free trial with Snappa today— no design experience is required!
What do you think? What, in your opinion, makes for a perfect header image for social media? Do you have a favorite example you want to share? Let us know in the comments below!