Both B2B and B2C brands alike are realizing that YouTube is a marketing goldmine. It's a content-first platform that yields plenty of benefits of both content marketing and social media marketing, all while leveraging a captive audience who turns to YouTube for everything from education to entertainment.
The hard part, of course, is coming up with new YouTube video ideas (and content ideas in general!) that will keep your audience engaged.
That's what we're going to look at today, so you can always keep the content flowing without the risk of running out of ideas!
1. Look At Questions People Are Asking
Your first step to finding new YouTube video ideas that will get views is to think about the content that people most want to see, and what they're looking for. The best way to do that is to discover what questions they're asking.
There are plenty of great options here.
One method is to search for a question on Google, and then check out the "People Also Ask" section. This shows you popular questions that people ask related to the topic you've searched for, and each of these questions could often be the entire topic of a video.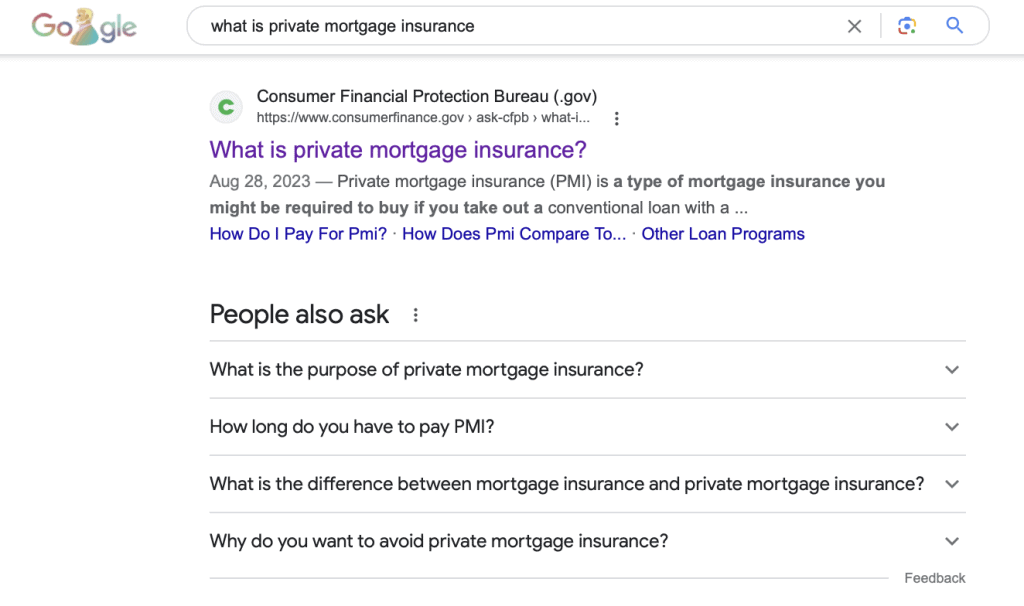 You can also look at social networking sites like Quora, which is a question-and-answer site, or Reddit, which is a niche discussion forum. I regularly use Reddit to learn more about topics and questions that get a ton of engagement and discussion from industry-relevant subreddits, and that's been some of my highest-performing content.
Finally, there's a social listening tool called AnswerThePublic that's great for this purpose. You enter in a topic, and then can see a list of commonly-asked questions organized into "are," "will," "can," and "what" (and more!) categories. They'll show you which ones are most frequently asked so you can prioritize those— as long as they're relevant to your audience!
You can see how to use AnswerThePublic in our video here:
2. Review Online Courses to Get New Ideas
When you're stumped for YouTube video ideas, one of the best places to look is online courses. Since many brands benefit from offering educational content to their audience, you can get plenty of ideas from courses!
Start by going to a platform like Udemy or LinkedIn Learning, and check out the course curriculums.
If we're in the finance industry, for example, we might look at a real estate investment course. Look through all the different sections, and see if there's anything relevant to you. We might realize, for example, that "How to Value a Property" is a great video topic.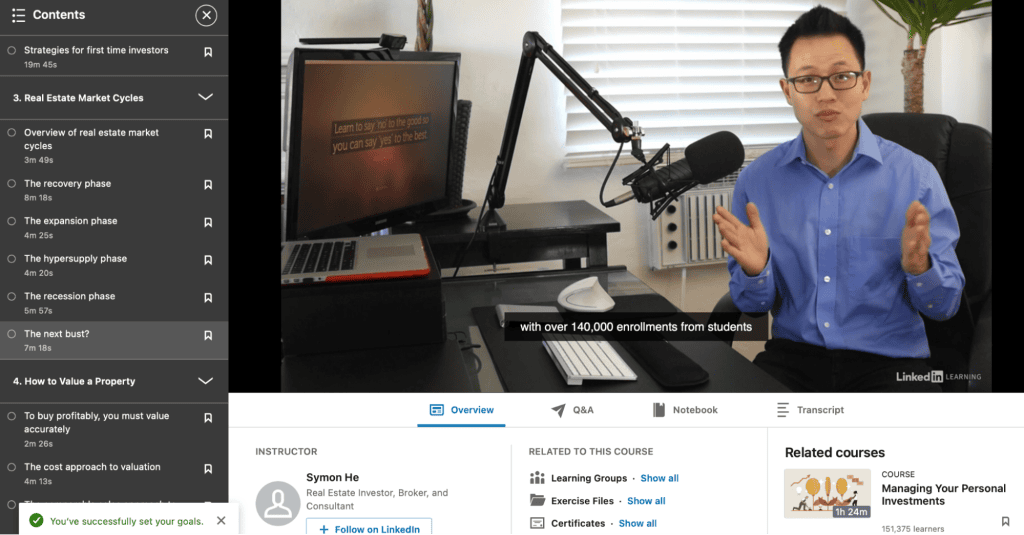 As a note here: Never copy someone else's content. Don't take their ideas, film it with someone from your team, and call it a day. Create new, original content with your own unique insights. You need to create new value or it won't work; this method can help spark ideas, but it shouldn't do more than that.
3. Use VidIQ to Look For Questions on Videos
VidIQ is a pretty cool tool that allows you to gain more insight into YouTube videos— even those that aren't your own. You can search for popular videos in any given topic, and use the tool to then find questions that people are asking on those popular videos.
We're going back to our "answering questions gets you results" strategy from the first discussion point!
This tool will let you find question-based comments on popular YouTube videos. It's a great way to discover new content ideas, because people watched a popular resource, still had questions, and cared enough to ask.
And since the original video didn't answer the question, now is your chance to do so!
You can see how this strategy works here (we time-stamped the spot for you):
4. Look At Questions Your Customers Are Already Asking
What questions are your customers already asking you specifically?
If your sales team or customer support teams are consistently being asked specific questions, those are great ideas for videos.
It can be industry-relevant questions like "how do I know when it's the right time to invest in a property" or product-specific questions like "how do I use your tool to value a property correctly?"
Both questions would make outstanding YouTube video ideas, with one being focused on a product tutorial and the other appealing to general searches.
Ask your team members what questions people are asking, and check out your social media comments and inbox, too. You'll have plenty of great ideas in no time.
5. Check Out Your Competition's High-Performing Content
I will never advocate just copying whatever someone else is doing. But if your competitor has high-performing content, it doesn't hurt to take a look and see how you can do it better.
This goes for all content: eBooks, webinars, blog posts, YouTube videos, and even social media content. You might notice that they publish an infographic on Instagram and decide it would be even better as a YouTube video.
You can do this manually, or use tools like BuzzSumo to find high-performing content to see what's currently doing well in different formats.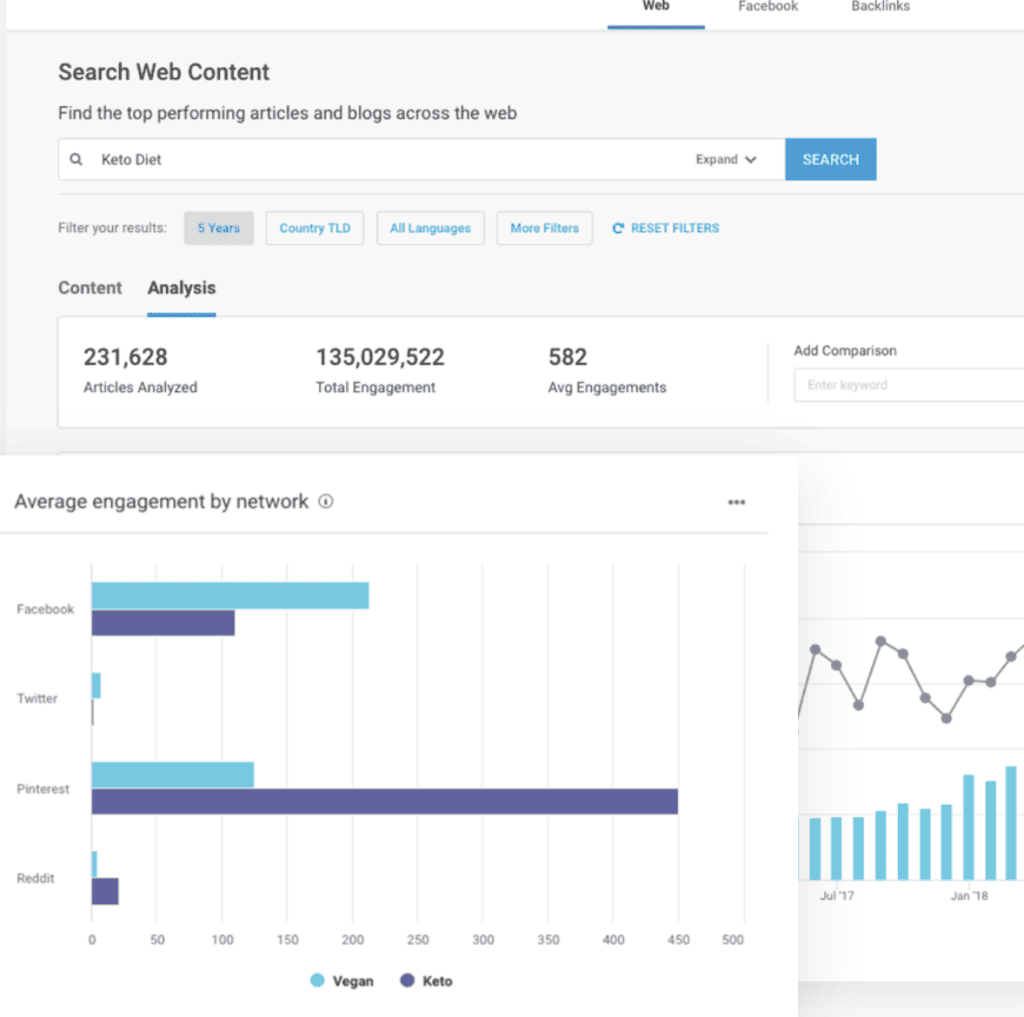 Final Thoughts
It's worth pointing out that while these suggestions are geared towards YouTube videos, they actually work for any type of content creation, including blog posts, lead magnets, and social media posts. YouTube and content marketing in general are both educational-heavy platforms that benefit from question-answer content, so you could use these ideas to create (and repurpose) content for both.
In the meantime, don't forget that adding your own unique visual branding to whatever content you create is essential to building brand awareness and recognition. Strong blog images and YouTube thumbnails are crucial.
Ready to stand out with amazing visuals for your content? Start your free trial with Snappa here!