In the vast world of graphic design, the sheer number of decisions one has to make can be overwhelming. To avoid that decision fatigue, we've compiled some of our favorite graphic design resources to make things easier!
So together, let's explore some of the best graphic design resources available.
Dribbble
Dribbble is an incredible resource. It's a design community with millions of members. You can use it to post your own personal work or portfolio, meet new like-minded designers, and look for meaningful design work. It's one of the largest platforms in the world for showcasing one's portfolio, and also a great place to look for inspiration! You can download literally thousands of design assets to use for free.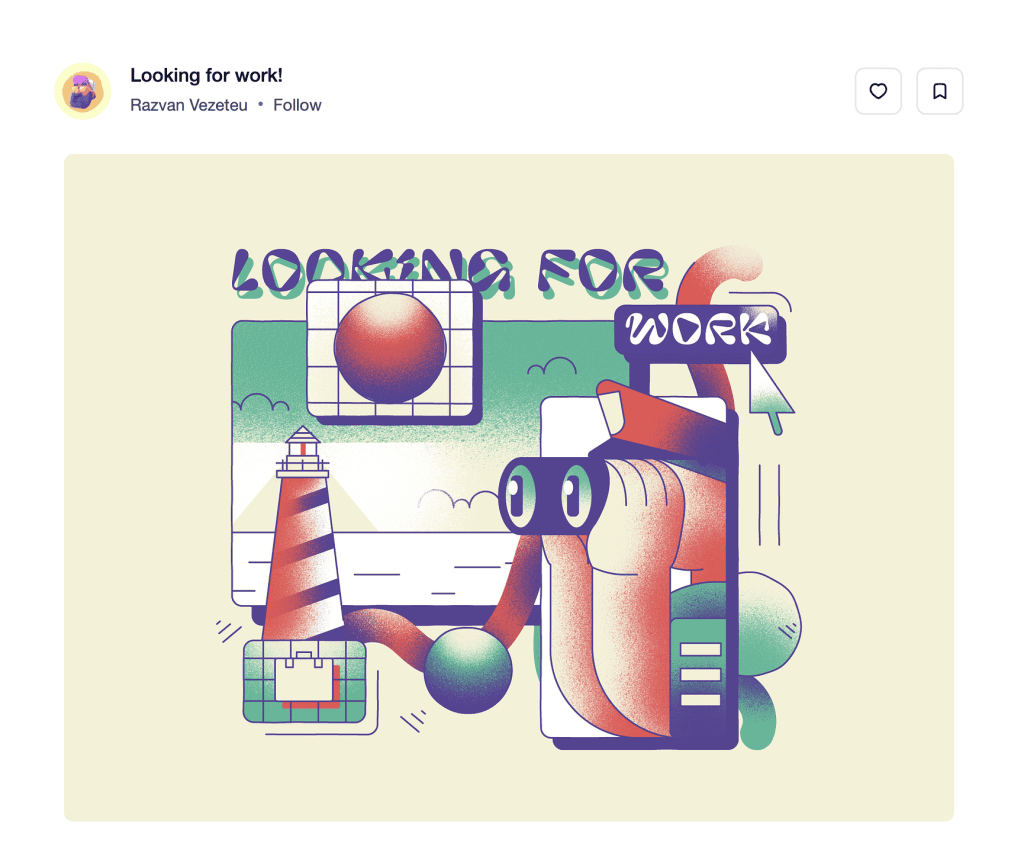 Dribbble features a lot of unique designs like this one above. If you're looking at finding a talented illustrator, UX or graphic designer, Dribbble is the place to do so! You'll find plenty of inspiration in the process, from cool color schemes to on-trend illustration styles.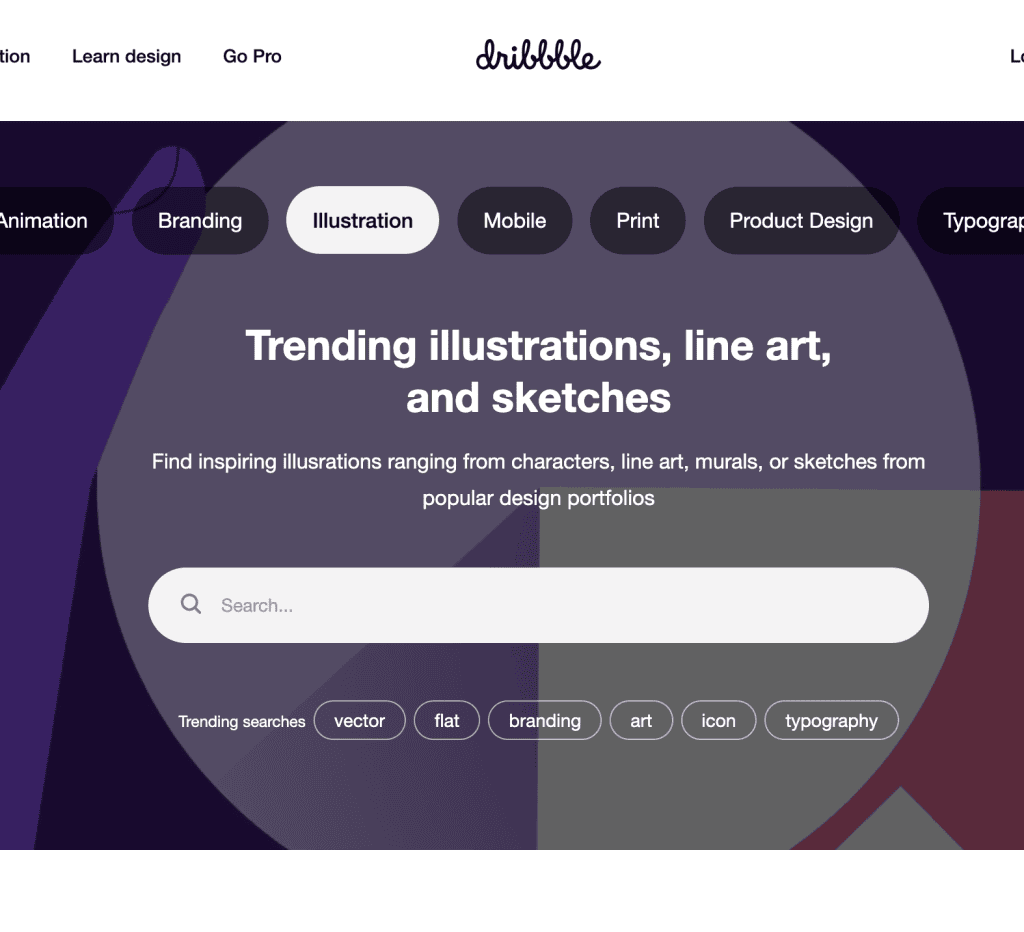 We especially love the search bar available in all of the sub-categories. Search the best of icons, print design or cool typography, all in one place!
There are literally thousands of styles featured on here, with no shortage of ideas!
Burst by Shopify
Next up, we have Burst by Shopify! If you're new to Shopify, it's a multi-billion dollar eCommerce site which helps business owners sell their products online. Over the last several years, they've created dozens of incredible in-house products, from their own email marketing plugins, to stock images (with Burst).
Burst prides itself in being royalty-free and free to use. They have a very curated collection of stock photography that is perfect for your lifestyle blog, brand or Instagram content.
We especially love their integration that lets you "Create website with photo" using their web builder, just like that!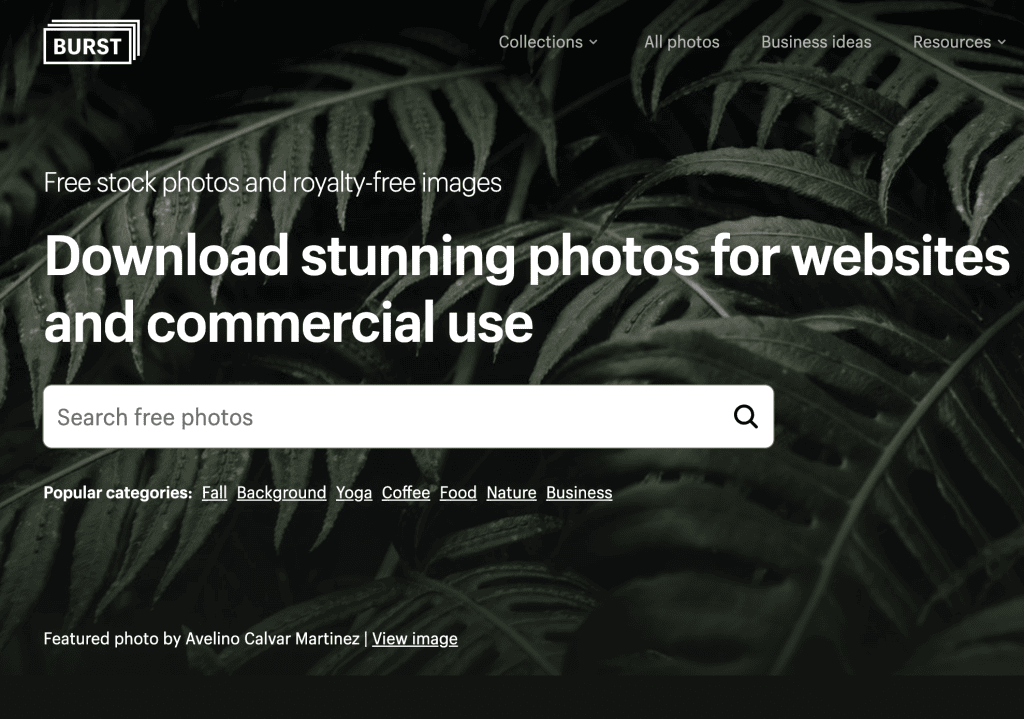 How good is this sharp coffee shop interior photo? The image is so warm and inviting, you can almost smell the fresh cup.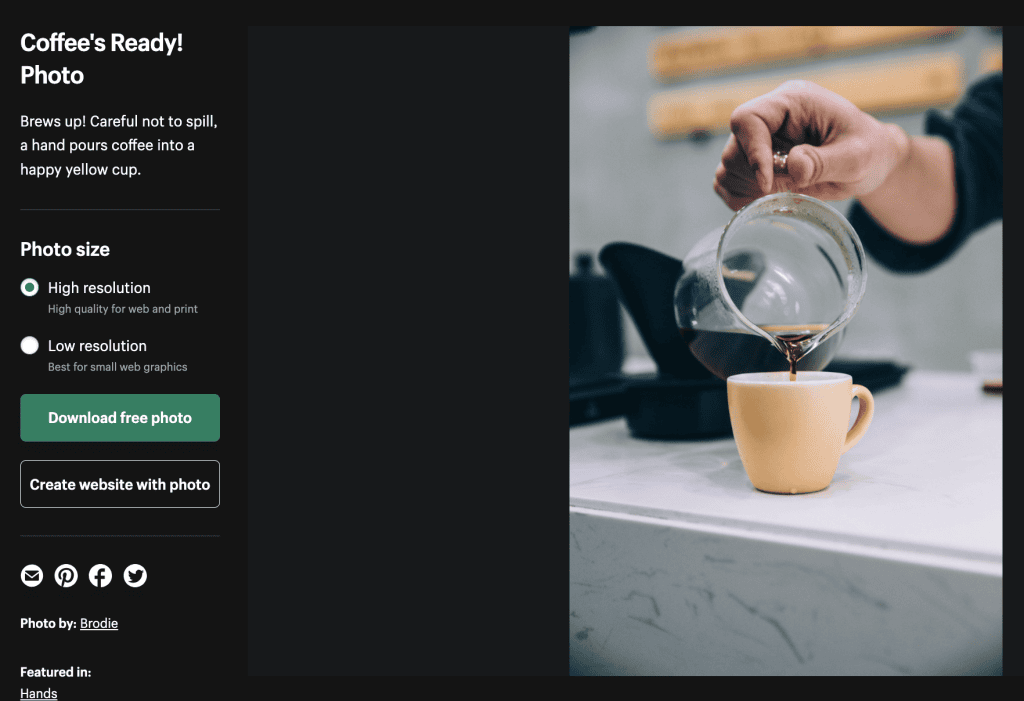 The Mockup Club
The Mockup Club is exactly what you'd imagine it is. Fresh image mockups that are free to use. You can search for models of phones, computers, books, as well as many other types of mock-up images! These images really stand out compared to some of the other free tacky mockups we've seen out there. The images are scalable, and high-res for pretty much any use!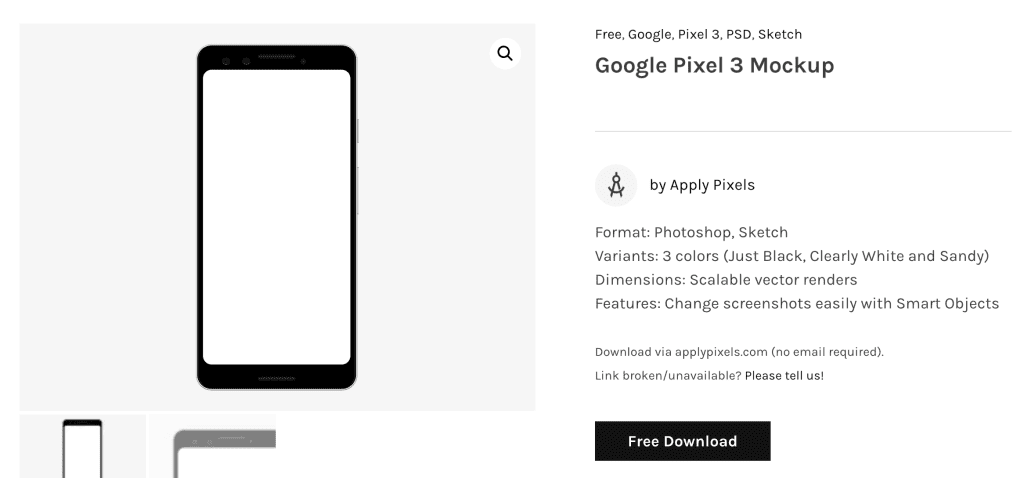 This book mock-up is the perfect place for you to show a rendering of a design concept, photo book, or to preview an idea to your followers before it goes into production: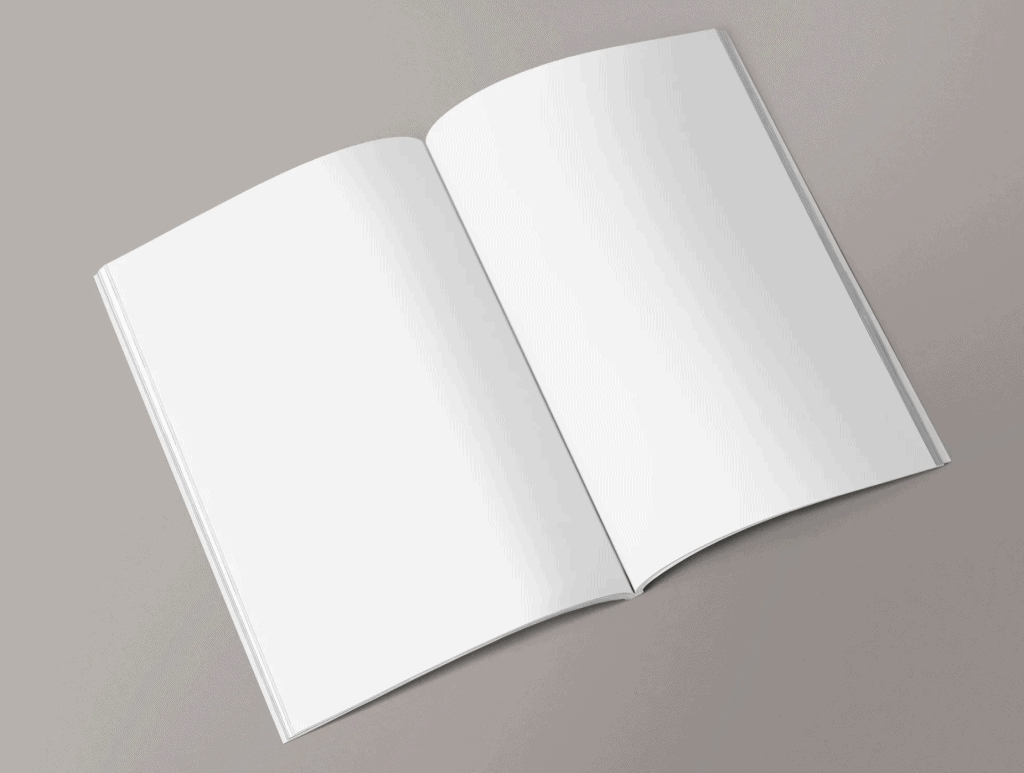 Open Foundry
Okay, by now, you realize we are huge fans of free fonts over here. Something we've learned over time is that there is a huge difference between all the free font sites. While some are a little on the amateur side, every so often, we come across a site like Open Foundry that offers such an excellent selection of modern, trendy, high-end fonts. It's one of the best resources online for commercially-free typefaces.

One thing we love about Open Foundry is their interface that lets you preview your own text with an already well-designed background image and color palette.
We love this on-trend pixel-style font Terminal-Grotesque Open. The close-up image of the milk being poured into the glass adds to the overal futuristic feel: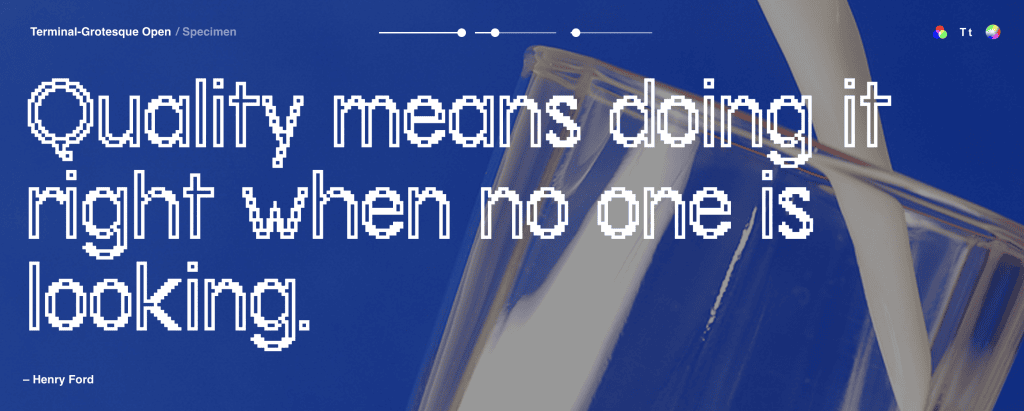 Loving these free fonts? Well, we made a bunch of other font roundups, whether you're looking for the best free fonts out there, some striking bold font options, or a graffiti-esque bubble letter font.
DrawKit
If you're on the look-out for some new illustrations, DrawKit has a huge selection to choose from! Their free plan is fully stocked to give you amazing styles of scribbles, illustrations and icons. They have an incredibly high-standard for what they include in their offerings, and we promise you'll be inspired by what you find!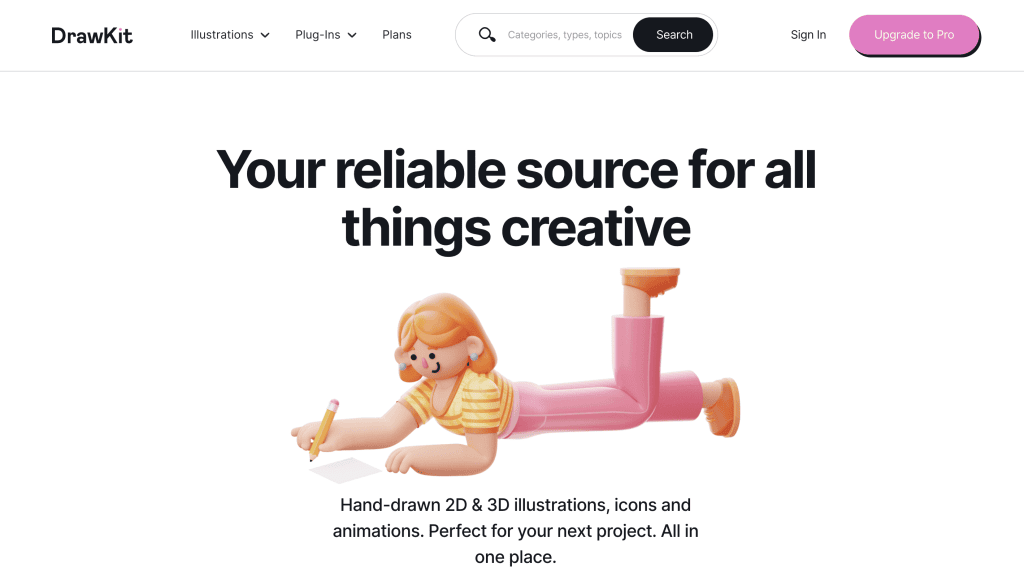 You can search a huge variety of categories, and then narrow down your search to something more specific, like this 2D section of character illustrations below: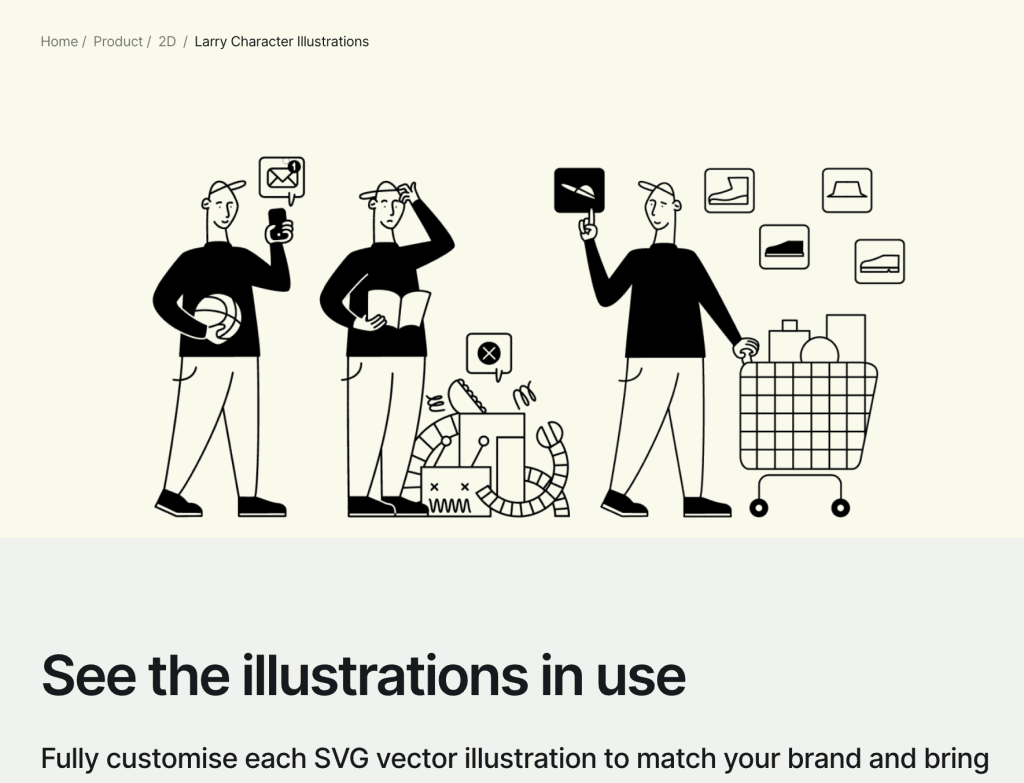 We love how DrawKit lets you preview the illustrations in use, to give you an idea of how they'll be perceived in your product or webpage. These are fully customizable SVG files, which means you can enlarge them or change their colors to fully match your own branding.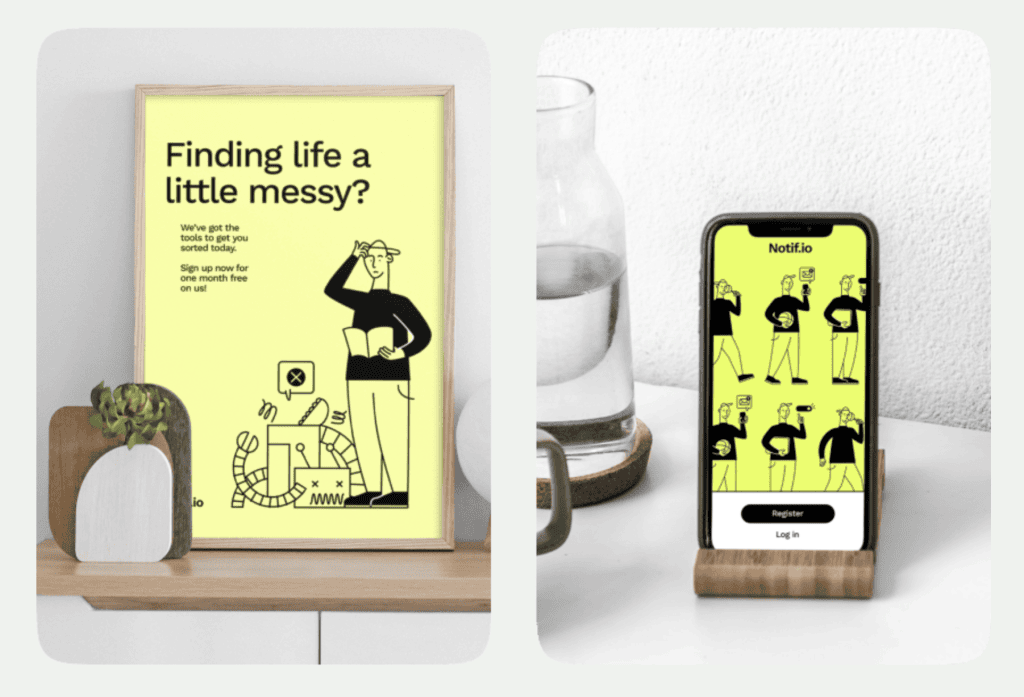 Pigment by Shapefactory
Another true Snappa favorite that we just couldn't leave out is Pigment by Shapefactory! Pigment is arguably the best color palette creator on the web. At first, their homepage looks like this: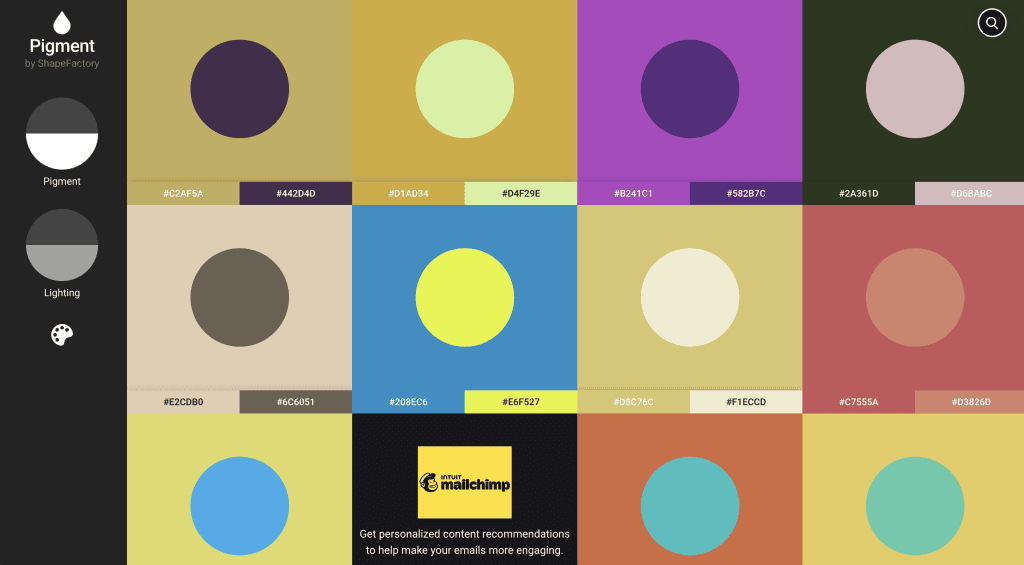 Tons of different palettes appear, and you can scroll endlessly through them until you find one that catches your eye. Once you find one you like, you can click on it, and then it fills up your screen.
From this view, you can now click the middle white dot for each color, to select their shades. Then, once you nail down that perfect combo, all you need to do is just click the clipboard below, and it copies the color hex-code for you! Now you can paste it into your design project, all for free!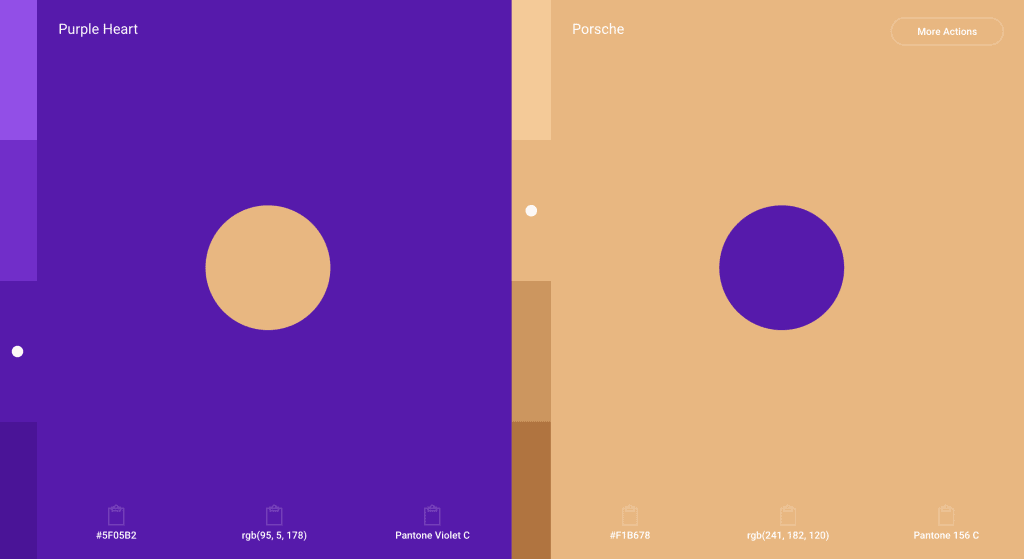 Snappa
Of course, we couldn't make a graphic design resource round-up without including our design tool Snappa! If you need premium beautiful social media templates, then you have to try our easy graphic design tool Snappa.
Scroll through our in-house vectors to find that perfect face, squiggle, or doodle:
Then, once you find the perfect face you were looking for, bring it into your canvas where you can resize it and colorize it:
It only takes a few seconds to make a free account, and it'll give you instant access to literally thousands of customizable templates, in-house illustrations and vectors, millions of stock images, and a ton of inspiration. It's the perfect all-in-one platform for graphic designers of any skill level. Get started with Snappa here!
Final Thoughts
By now, you should be brimming with inspiration from these tools! It's incredible the amount of free design resources that are out there these days. Still wanting more inspiration? Check out the video we made:
Whether you're looking for a personal aesthetic, looking to hire someone for a project, or working on your company's existing branding, we're confident these free graphic design resources will level up your designs in no time.
Did we miss anything? Have you stumbled upon any must-have design resources lately? Please let us know in the comments below!