You've likely seen and used GIFs in your online marketing. Whether you're looking for the perfect reaction or incorporating GIFs to explain your brand, there seems to be a perfect GIF for almost every situation.
GIFs are engaging and fun for your users—and for you, too. They're incredibly popular, with over 10 billion GIFs shared online every day from GIPHY alone. And that's just one of many GIF resources.
With so many places to find amazing GIFs, what do you do if you can't find what you're looking for?
The good news is that you can absolutely make your own GIFs for your brand. Let's take a look at how.
What is a GIF?
A GIF is a small looping animation that's made from a video clip or a series of images. The Mozilla Developer Network (MDN) defines a GIF as:
"GIF (Graphics Interchange Format) is an image format that uses lossless compression and can be used for animations. A GIF uses up to 8 bits per pixel and a maximum of 256 colors from the 24-bit color space."
Because GIFs are so compressed, they tend to be small and quick to load. That's good news for your audience, who don't want to wait for slow-loading media.
Who Should Use GIFs?
GIFs are excellent for brands, online marketers, and users of all kinds. To sum it up, GIFs are great for almost everyone.
Brands with a serious, clinical, or corporate tone might not benefit from using GIFs. If humor isn't easy to infuse into your content, or if your brand isn't known for being lighthearted, throwing GIFs into your communications could throw your audience for a loop.
If GIFs fit your voice, you can use them on your blog, in your email marketing, or on social media. You can even incorporate them into direct message interactions (like on Facebook Messenger or Discord, for example).
Users who want to incorporate GIFs into their Instagram Stories can create an opening image that starts a GIF-powered conversation. For example, Snappa has templates for Stories that you can customize to fit your needs.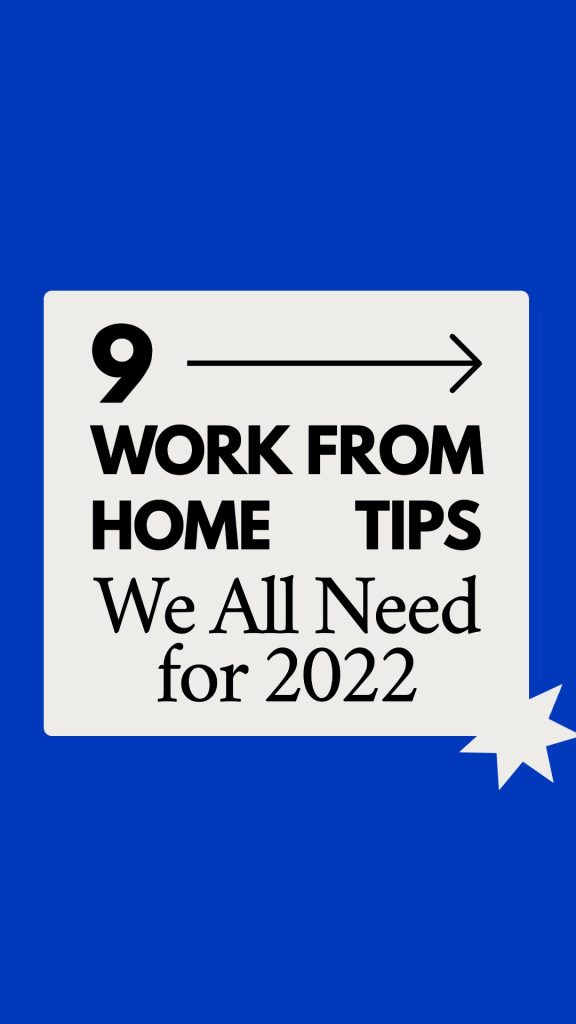 Follow images like the above post with GIFs that tell a story. In this case, you'd want to select GIFs appropriate for a work-from-home narrative, then build on the conversation to drive engagement.
Where to Find Fantastic GIFs
There are plenty of GIF search sites available that allow you to copy, paste, or upload your GIF of choice to whatever platform you're using. GIPHY, Tenor, Imgflip, Reddit, and Gfycat are some of the most popular GIF sites.
Most social media platforms also have built-in GIF search tools. For example, you can include GIFs in your Facebook posts and replies. It's also possible to post GIFs to your Twitter feed and incorporate them into replies.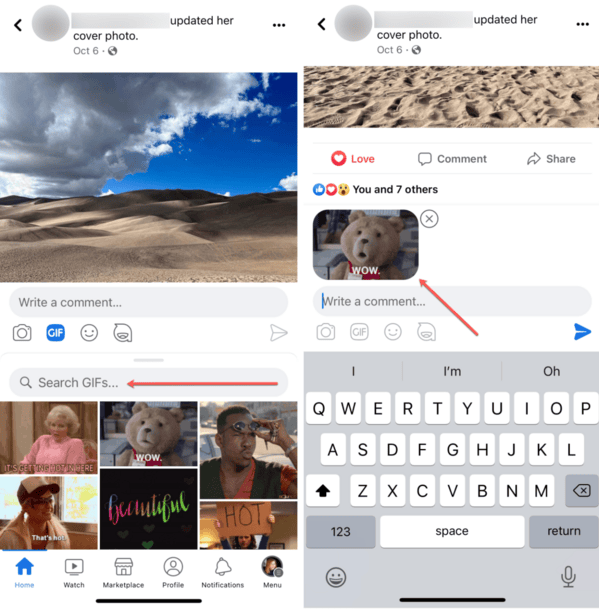 On Instagram, you can search for GIFs to include in your Stories using Create mode. Direct messages on Instagram, Facebook, and Twitter have GIF capabilities. If you use Discord for your brand, there's also an extensive GIF library there.
How to Create Your Own GIF
There are several free and easy-to-use GIF-making tools to choose from. Free tools include GIPHY, Imgflip, and MakeAGif.
iPhone and Android users can make GIFs on their phones, too. While iOS users can create GIFs from Live Photos, Android users have the option to create an animation from their gallery. Both the App Store and Google Play have inexpensive paid apps you can purchase to create GIFs, too.
Photoshop users can create their own GIFs within the app, but if you're looking for a quick and inexpensive resource that's easy to use, your best bet might be a tool like GIPHY.
Creating a GIF on GIPHY
Ready to create your own GIF? First, head over to GIPHY. You'll need to either create an account or log in to your existing account before you get started.
Now, let's jump into the process. It's super simple and quick.
Navigate to GIPHY Create. You'll see a screen that prompts you to create a GIF, Sticker, or Backdrop. The GIF option is on the far left. You'll also notice an option below the selections to create a GIF using any URL. You can plug in the URL to your YouTube or Vimeo video, for example, and create GIFs from content that already exists in your library.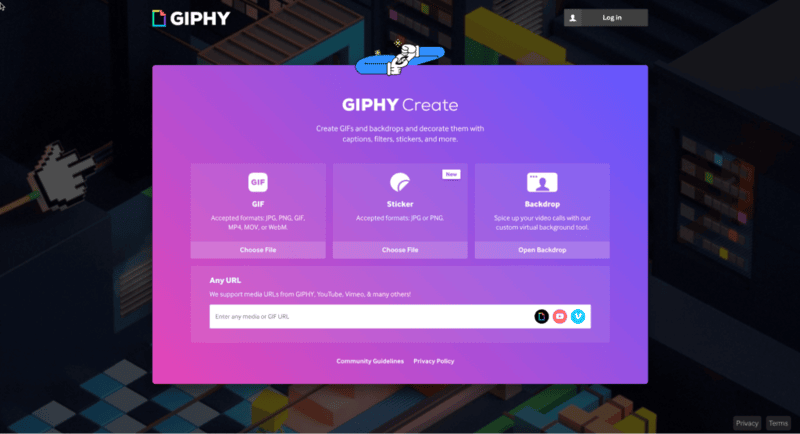 Click the Choose File button under the GIF option. You'll get a prompt to select the video you want to turn into a GIF. Once you choose the one you want, it will automatically upload into the GIPHY tool.
Now, you'll see your video in the browser. As a first step, GIPHY Create gives you the option to trim the video for length. Adjust it to your preference and click Continue to Decorate.
Now, it's time to decorate your shiny new GIF. You can choose to use a Classic or Meme size, then add text, stickers, filters, or even draw on your GIF. There's also a menu to select static or animated text for your graphic. Once you've edited your GIF to your liking, you can click Continue to Upload.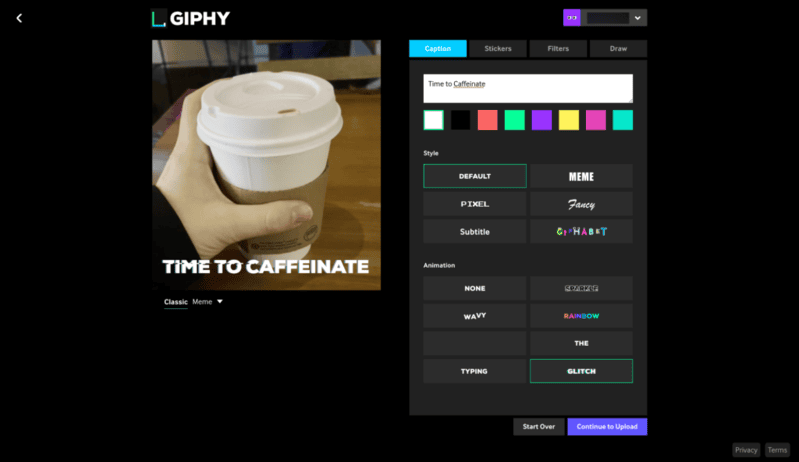 Finally, it's time to put the finishing touches on your GIF. If you want to add a Source URL, now is the time to do so. You can add tags to help users find your GIF if they want to use it, too. It's also possible to make the GIF private so only you can find and use it. This is a handy tool for brands that don't necessarily want their GIFs floating haphazardly around the internet.
Once your GIF is ready, it's time to upload it! Click the purple Upload button at the bottom of the screen, and you're all set. After that, you'll be able to download your GIF or copy the URL to share it.
Check out this video we made that shows you how to make a GIF using Giphy alongside our software Snappa:
Ways to Use GIFs in Your Marketing
GIFs allow you to liven up your interactions with your audience. That makes you and your brand more memorable. The more memorable a brand is online, the better—because word of mouth will inevitably spread.
You can use GIFs to:
Inject humor and motion into blog posts, social media posts, or direct messages
Explain your brand or product to your audience
Teach your audience how to use your product or incorporate your service into their life or business
Showcase your brand personality and vibe
However you decide to use your custom GIFs, they're sure to complement your digital content. Of course, ensure they're on-brand and appropriate for all audiences. Just like any form of content you incorporate, GIFs should fit seamlessly into your brand experience without friction.
Final Thoughts
Now that you know how to make a GIF, it's time to incorporate it into your marketing strategy. Using an effective, well-timed GIF can make all the difference when it comes to engaging your audience and making your brand stand out. But along with your GIFs, you also need amazing images that grab your followers' attention.
If you need a little extra help creating incredible images with eye-catching designs, Snappa has you covered. Our custom image builder and social media templates make content creation simpler for you—and easier on your followers' eyes. Check it out and get started for free here.