Writing an active-filled sci-fi, whimsical romantic novel, or reflective memoir is challenging and rewarding for many authors. What many enjoy a little less is worrying about the physical designs accompanying the book, especially if they're going the self-publishing route and need to create the cover themselves.
Wattpad is a self-publishing social media platform for independent authors who want real-time feedback on the books they're writing. Authors publish their stories as they write, and their readers give them chapter-by-chapter feedback. 
If you're planning to write a book on Wattpad, you're going to want an eye-catching eBook cover to grab readers' attention. Graphic design tools like Snappa make eBook cover design super quick and easy. 
Let's take a look at the optimal Wattpad cover size, best practices for designing your cover, and a few quick tips for designing a Wattpad cover in Snappa that stands out to your readers. 
Best Wattpad Cover Size
The best Wattpad cover size uses the dimensions 512 x 800 pixels. They display best when saved in PNG or JPG file format.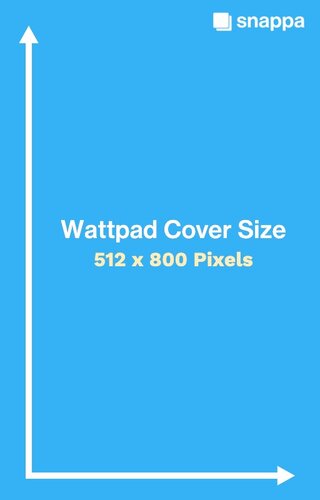 How to Make a Free Wattpad Book Cover
When you use the proper cover dimensions, you're less likely to have display issues when readers click on your book in Wattpad. 
When you're creating your digital book cover in Snappa, you can start by using the eBook cover size. This will allow you to choose from a variety of free customizable Wattpad cover templates.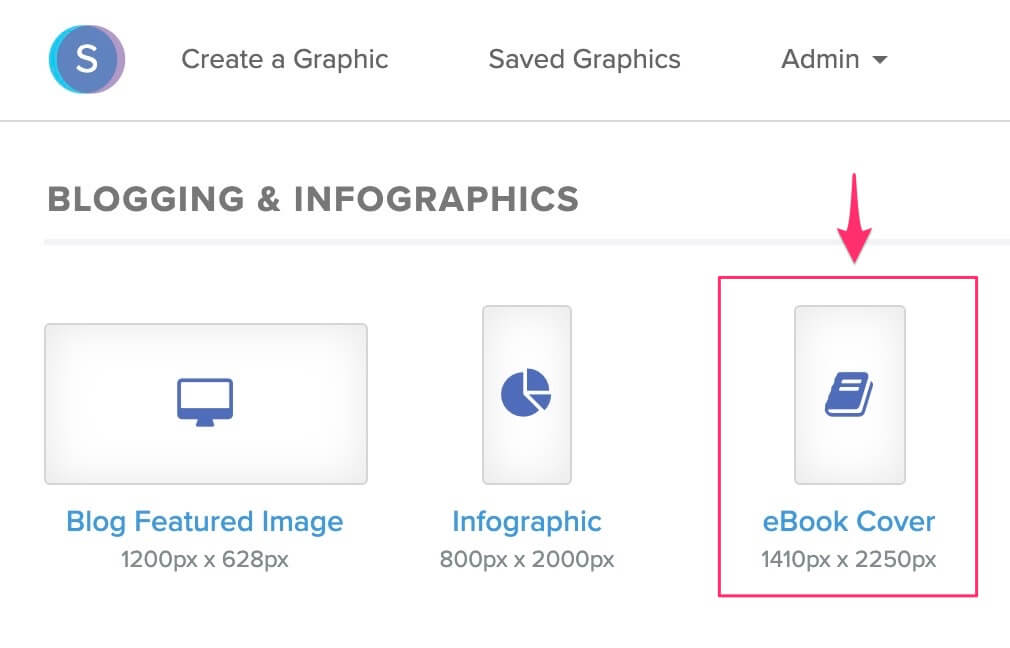 Once you're in the templates page, you can choose to create an eBook cover from scratch or you can choose from several professionally designed templates that Snappa offers.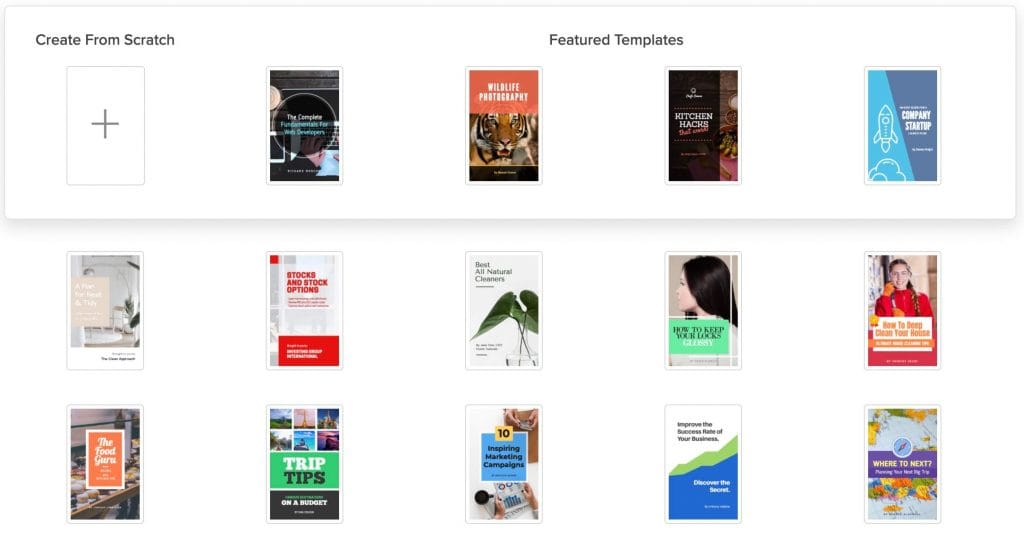 Once you've picked a template that you like, you'll need to click the resize button on the top.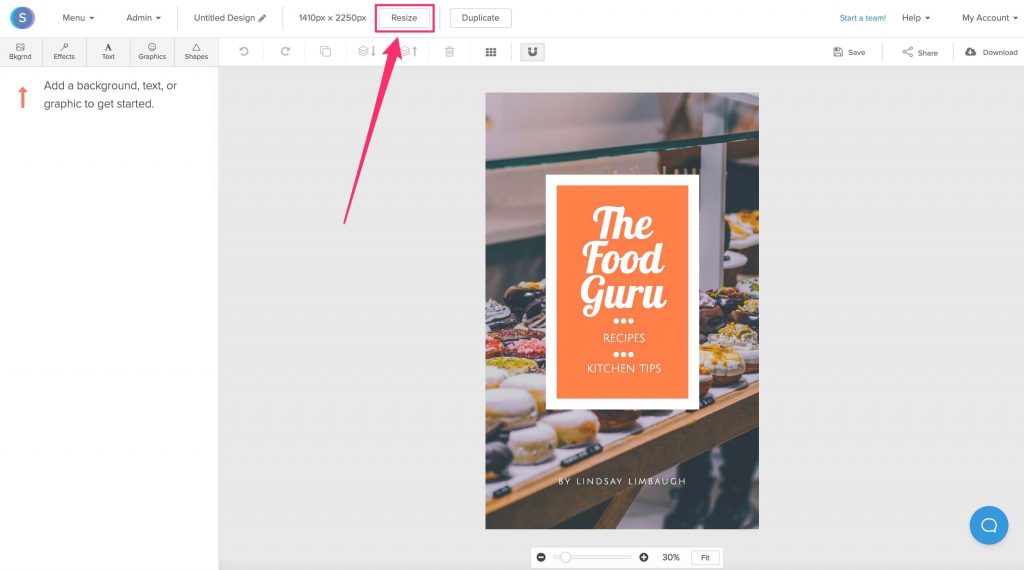 From the resize button, you'll be able to add in the proper dimensions for a Wattpad book cover size which is 512 x 800 pixels like we discussed above. Once the template is resized, you can begin to customize all aspects of your eBook cover.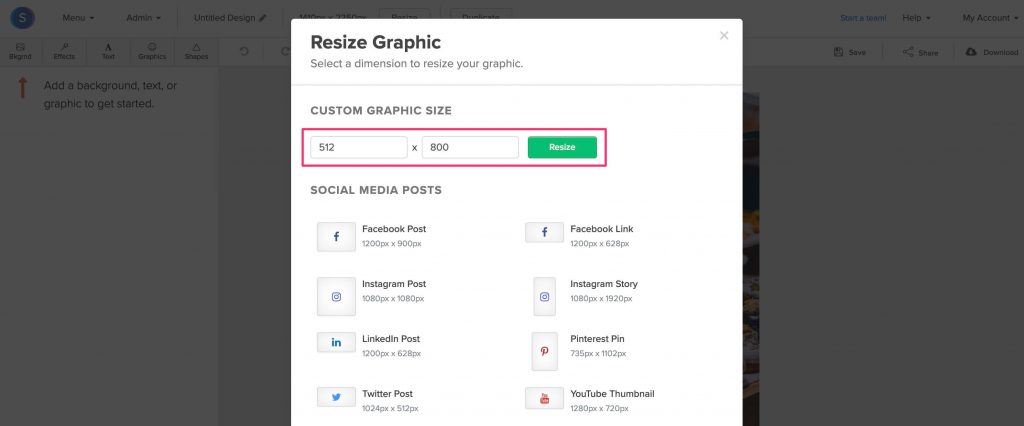 Once you're done customizing your online Wattpad book cover, you can save your design to Snappa for future modifications. You'll also be able to download your graphic so you can upload it into Wattpad.
I recommend downloading your eBook cover as a Retina JPG for the best possible quality! Once downloaded, the cover will be saved to your downloads and you'll be able to upload it.
Wattpad eBook Cover Design Tips
1. Choose a Clean Background 
You have many options when it comes to choosing your eBook cover's background. The number-one rule, though, is that it must be a clean visual. You can use a solid color, a stock image, a photograph of your own, or even a pattern–but it's important that whatever you choose isn't too busy.
A clean, high-contrast stock image as a simple background works well for a book cover. Take a look: 
Notice how the high-contrast image will allow me to use a dark-colored font for the title, and a light-colored font for the name that will go at the bottom. 
Stick to graphics and images that allow for plenty of breathing room on the cover. It's crucial to choose something that will make your title and name easy to read.
A busy eBook background means your readers may not be able to read your title. If there's too much interplay between the font and the background, your words will be lost in translation and readers will be more likely to pass it by. 
2. Use Professional Quality Images
If you choose to use a stock image or your own photography, make sure you use high-resolution, professional quality images. The quality of the image you use on your Wattpad cover will directly affect others' response to it. 
Additionally, Snappa's design tool features a library of images for you to choose from. 
3. Make Sure Your eBook Images Reflect Your Brand
They say you can't judge a book by its cover, but readers really do pay attention to book covers as part of their selection process. When you choose an image for your cover, make sure it reflects what your book is about–or the overall tone of your story. 
Maybe you want to evoke a specific mood in your reader before they ever begin reading. Deliberately choosing specific colors, images, or color palettes can help to influence the way your reader feels when they see or think about your book. Taking a deep dive into color psychology could be helpful in your decision-making process.
Additionally, you'll want to take your author brand into consideration. What design elements do you use for your marketing, and how can you incorporate those–even subtly–into your eBook cover? Since your readers will recognize you by your branding, that's something to think about as you go.
4. Use Easy-to-Read Fonts
In addition to getting your background just right, you'll want to make sure that you pick a readable font. Although it's tempting to choose a fancy font, you have to consider whether your readers will be able to decipher your book title at a glance. If the answer is no, move on to another font.
Simple sans-serif fonts are great for book titles. For this book's title, I chose a font combination using the same font: Quicksand and Quicksand Dash.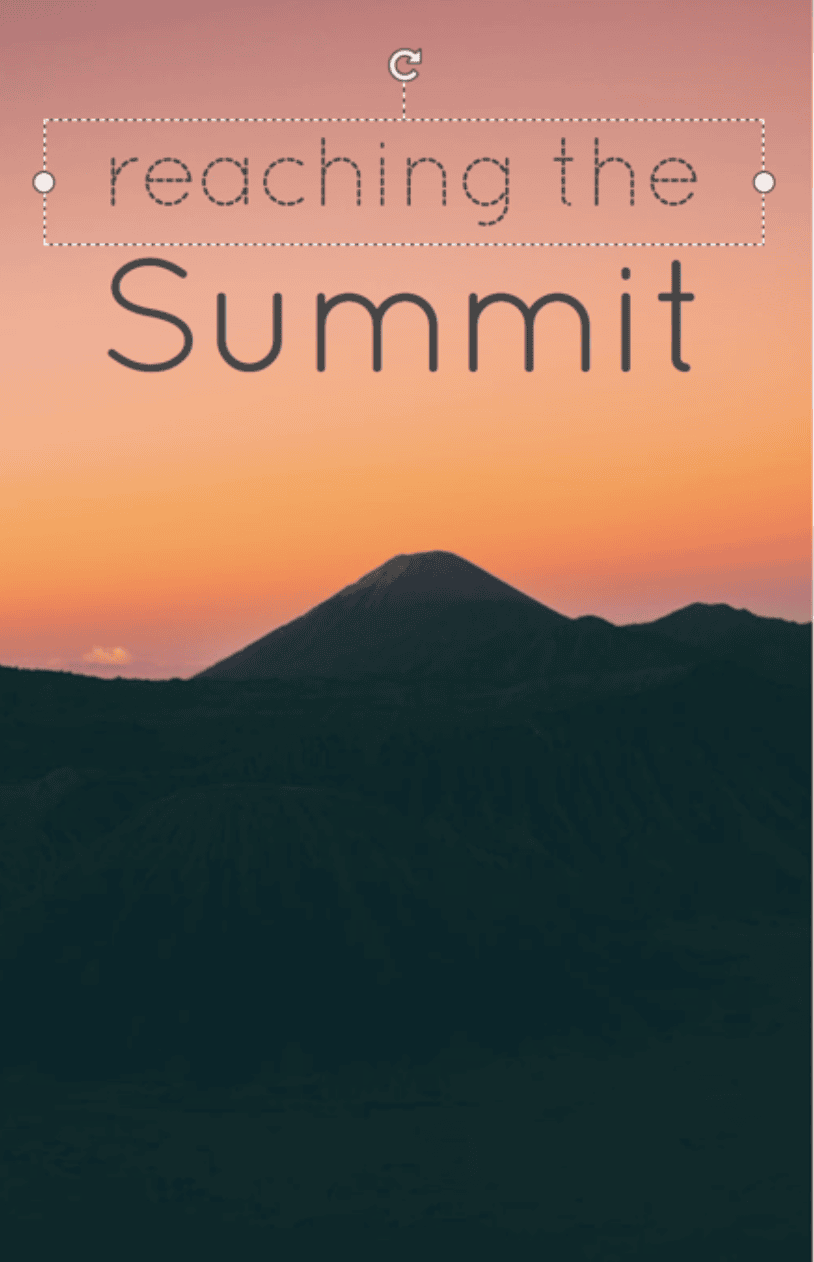 Classic serif fonts are also great for book covers. For this cover, I chose a serif font, Old Standard TT, for the text at the bottom of the cover. It's easy to read, and the white font color stands out against the black imagery.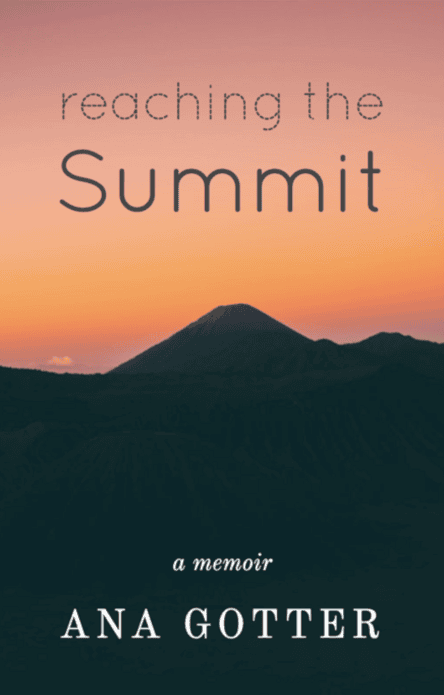 Don't be afraid to play with the formatting, letter spacing, and line height tools in Snappa. Even seemingly small adjustments can make a big difference in how your title comes out. When you're starting with the best Wattpad cover size and have these formatting tools handy, however, you'll be in good shape. 
5. Balance Your Design
Make sure each text box is locked in and aligned on your Wattpad cover. Snappa and other graphic design tools usually have a grid or alignment feature that helps you know your text is centered.
Additionally, make sure to leave plenty of "white space" around the text on your cover. Allow the images and words to breathe, and don't try to cram too much onto your book cover. If there's too much going on with the text, images, or both, you'll lose potential readers. 
6. Ask a Friend to Review Your Cover
If you're unsure whether your Wattpad cover is hitting the mark, don't be afraid to ask for someone else's objective opinion. This can help you determine what kind of impact your design may have on others, and what adjustments you might need to make before you upload it. It's not all about the Wattpad cover size after all; you want the design itself to be great, too. 
If you already stay in touch with some of your readers, consider running the new cover by a few of them. They will be able to provide feedback that will likely align with other readers like them. This will give you a solid idea of whether you're headed in the right direction. 
Final Thoughts
It's simple to make an eye-catching Wattpad cover for your next eBook. By following these best practices, you'll be on your way to attracting more readers to share your stories with. 
If you're looking for a quick, simple graphic design tool to make your own Wattpad cover, Snappa can help. Our easy-to-use dashboard features free stock images, a wide assortment of fonts and effects, and more–right in your browser. 
What do you think? What Wattpad cover size have you used? Which design tips have you used to create stunning ebooks? Share your thoughts, questions, and favorite Wattpad cover examples in the comments below!