Social media is an interactive space where brands and influencers share their creations with the world. One great way to capture your audience's attention is to create an engaging online space where they can connect authentically with your brand.
These days, it's easy for social content to get diluted or buried in the noise and activity of all the platforms. That's why intentionally creating engaging content that starts a conversation is so important.
In this post, we've curated a list of 4 different types of engaging social media content that will help drive interaction and stand out to your audience.
Why Social Media Engagement Matters
When it comes to your social media posts, views are great, but likes, comments, and shares are even better.
Engagement helps to boost your brand visibility in the algorithms, meaning you can achieve greater reach through interaction. It can also deliver valuable insights into what your audience wants.
When you have greater reach and visibility, plus a stronger relationship with your audience, you're setting yourself up for success.
4 Types of Social Media Posts that Drive Engagement
Want to know the top kinds of social media posts that encourage audience engagement? Let's jump right into it.
1. Short-Form, Mobile-Friendly Video
Short-form, mobile friendly video content is continuing to gain traction and popularity over other types of content. In 2022, 66% of consumers said short video was the most engaging kind of content online.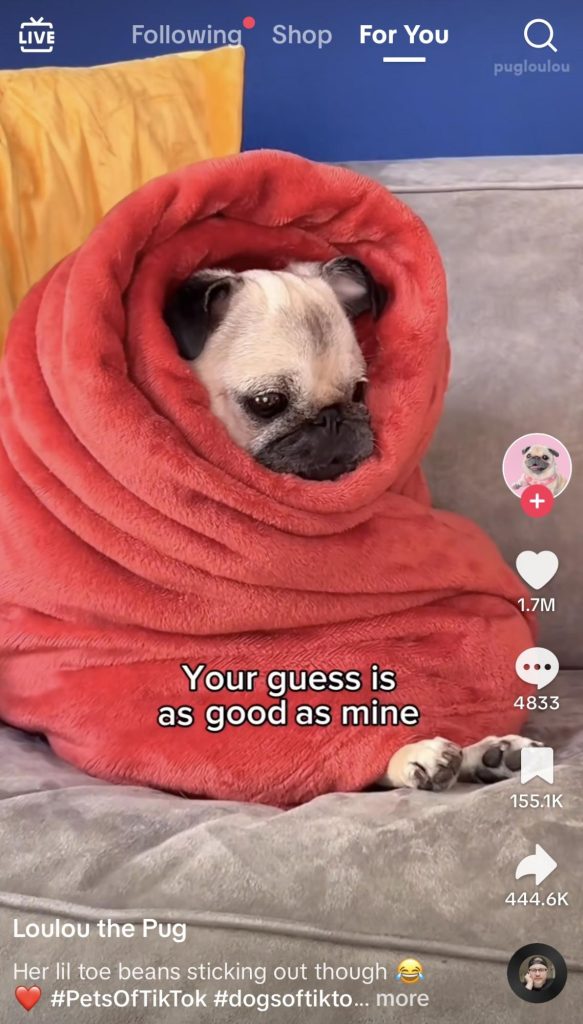 Instagram Reels, TikTok videos, YouTube Shorts, Stories, and other-platform equivalents are all great ways to drive engagement through short-form video.
Here are a few tips to get the most out of your short video content:
Make sure to create vertical video that utilizes your smartphone's entire screen.
Create short, helpful video tutorials for your followers.
Put your own spin on popular trends to build momentum and boost engagement, especially on platforms like TikTok and Instagram Reels.
Use trending sounds to create fun, informative videos.
2. Educational Content
Educational content helps brands to establish expertise in their respective industries. When you create great educational content for your audience, you create more opportunities for engagement.
Here are some fantastic types of educational content ideas to get you started.
Infographics
Infographics are an informative, visually appealing way to drive engagement through shares. They're especially effective on platforms such as Pinterest.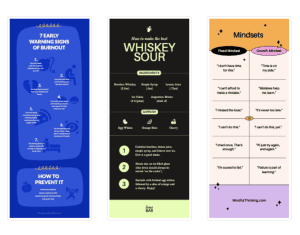 Creating a strong infographic provides your readers with valuable information while establishing your credibility and expertise in your industry. Users love to share easy-to-consume, informative content that could be helpful to someone else, so give them that.
Here are some great examples of infographics to inspire you.
Informational Slides on Instagram
Informational Instagram carousels not only provide users with helpful information; they drive engagement, too. According to Hootsuite, carousel posts get 3.1 times more engagement and 1.4 times more reach than other social media posts.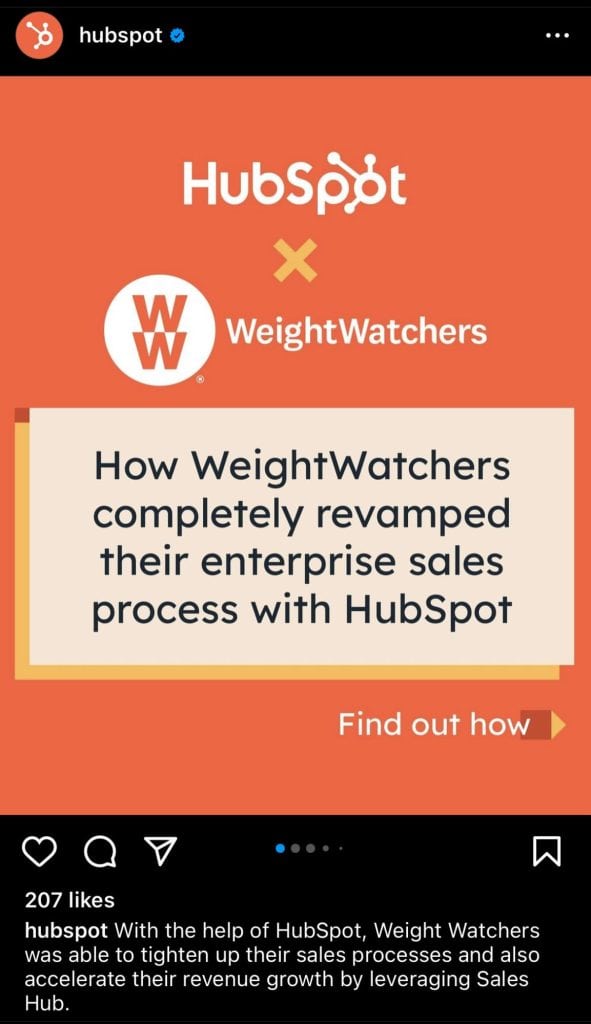 You can create text-based image slides, or even include images and videos in your carousel. Instagram allows for up to ten slides, so use that space wisely and include additional content in the caption.
Long-Form YouTube Videos
Consider creating long-form YouTube videos to share valuable information with your audience. While short video generally performs best, you can't always fit educational content into a YouTube Short, a Reel, or a TikTok post.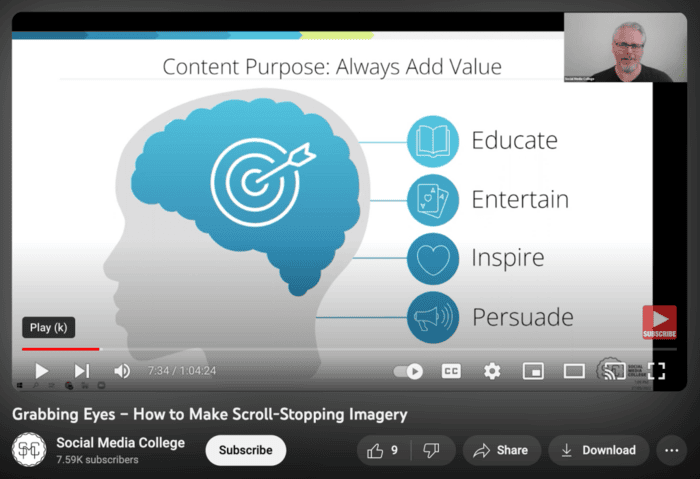 Instead, create video content that encourages engagement. Shares are valuable, but so are likes, dislikes, and comments.
3. Interactive Content
Because social media is designed for two-way communication, it's important to create content that enables engagement.
There are many different ways to interact with and get to know your followers. Plus, their engagement with your brand could give you valuable insights that help you improve future content, products, and services.
Here are a few ways to create interactive content that encourages your followers to engage.
Quizzes
Quizzes are a fun, informal way to get your audience interacting with you. There are a few ways to include quizzes in your content strategy, including creating them in Instagram Stories and linking quizzes from sites like BuzzFeed in your Facebook feed or group posts.
Encourage your followers to take a quiz, then share their results in the comments section. Be sure to reply to their results. You'll also notice that they may reply to one another, too, which can create a greater sense of community among your followers.
Interactive Story Elements
Instagram Stories are a popular feature for social media engagement because they expire within 24 hours. Followers don't want to miss out on special announcements, behind-the-scenes posts, and interactive story elements.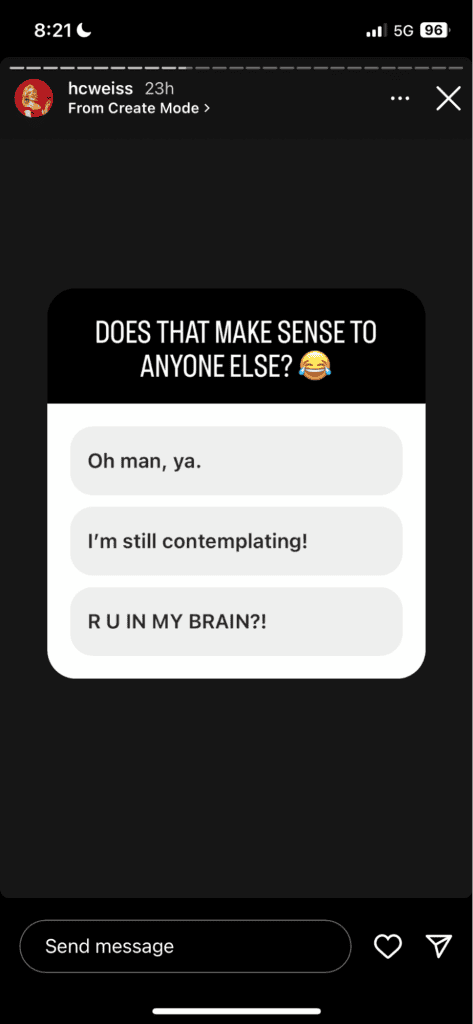 Ask your followers a question, or let them submit their own questions. Create a poll or quiz, or start an Add Yours thread. Then, repost and respond to their engagement when you can!
Group Posts
Interacting in groups on platforms such as Facebook is another great way to drive more engagement and communicate directly with your fans and followers.
Create valuable interactive content that group members can respond to. Polls, questions, this-or-that posts, and ask me anything (AMA) content are all great options. When members respond, keep the conversation going.
4. Contests
A great contest or giveaway can provide valuable incentives to your followers, driving high engagement in the process. It also gives participants a fantastic chance to become a true super-fan of your brand.
Contests not only drive more engagement and get more eyes on your brand; they can also provide you with user-generated content (UGC) in some cases. That's a great way to get valuable social proof!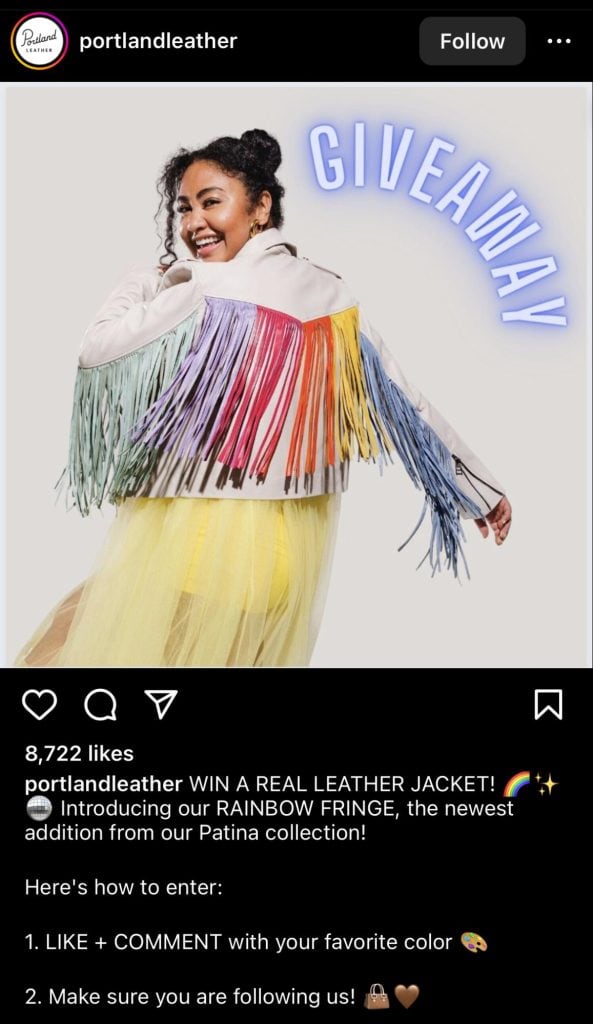 Generally speaking, you'll get the most engagement by simplifying the ways your followers can enter to win.
Give your followers the chance to win a product, service, or piece of swag in exchange for their engagement. This could be in the form of likes, follows, comments, shares, tagging a friend, or tagging your social accounts in a post they create.
Offering incentives in exchange for more engagement is a long game. It might not result in immediate sales, but you'll gain more viewers and followers in the process – who might go on to buy from you later.
Tips to Get More Engagement on Your Posts
Want to know how to get more engagement on your social media posts? Here are a few tips and best practices to get you started.
Include great visuals with your social posts. Your posts are more likely to get attention when they include fantastic graphics and visuals. A tool like Snappa can help you create visual content with ease.
Use video as part of your content strategy. Out of all types of social content, video is growing at the fastest rate. Don't miss out on that momentum!
Maintain a consistent presence and brand voice across all channels. Your followers' experience with your brand should have the same look and feel no matter where they engage with you.
Post consistently. If you're not showing up regularly online, the people who need to see your content will be less likely to.
Be present on social platforms. Social media users notice when you post, then disappear. They want to feel connected with you online, so create that connection where you can.
Answer questions and interact with your followers. When someone comments on your post, engage with them. Like their comment and reply when it's appropriate. The more responsive you are, the more likely your followers will keep coming back.
Engage regularly with other accounts when it makes sense to. Comment on posts from brands in your industry whose target audience overlaps with yours. This can help to boost your visibility and expertise in your space.
Final Thoughts
Creating irresistible opportunities for your followers to engage with your social content can be an effective way to build momentum and brand recognition online. The key is to try a variety of strategies to keep your audience engaged. Take note of what works, then replicate it.
There are so many resources at your fingertips that will help you quickly create eye-catching, engaging content for your brand. Using a tool like Snappa, for example, will make your graphic design a breeze.
As long as your content is valuable, relevant, and on trend, you're likely to see a boost in your engagement.
Want to see what Snappa can do for your social media marketing? Get started for free here.
Have you seen other effective, emerging social media trends that drive higher engagement? We'd love to hear about them in the comments section. Let us know what content is performing best for you.